The OA è senza dubbio una delle Serie Tv più innovative e provocatorie mai prodotte da Netflix. La potenza dello storytelling, espletata attraverso la figura metafisica di Prairie Johnson, ha lasciato tutti gli spettatori incollati allo schermo. Eppure tutto questo non è bastato, visto che il colosso dello streaming ha deciso di cancellare lo show.
La seconda stagione dello show, rilasciata a marzo 2019, sarà pertanto l'ultima. Al momento non sono si conoscono le ragioni dietro questa decisione: in questi casi Netflix ci ha abituati a propendere per scelte legate al numero di spettatori.
Fatto sta che lo show è stato ufficialmente cancellato.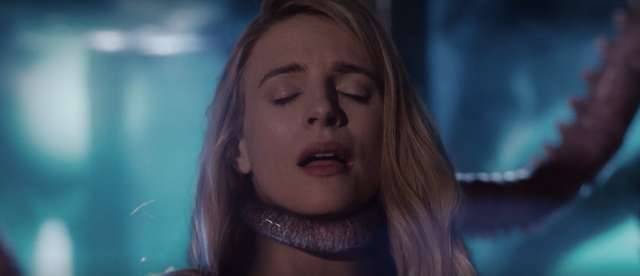 Queste sono le dichiarazioni di Cindy Holland, Vice-Presidente dei Contenuti Originali per Netflix:
Siamo incredibilmente fieri dei 16 ipnotici capitoli di The OA e siamo grati a Brit e Zal per aver condiviso la propria audace visione e per averla realizzata tramite le proprie capacità artistiche. Non vediamo loro di lavorare ancora con loro nel futuro, in questa e magari molte altre dimensioni.
Anche supponendo che la ragione sia dovuto al calo del pubblico, in questo caso non c'è da lamentarsi più di tanto. The OA è una di quelle serie che poteva infatti già concludersi con la prima stagione; la seconda, tutto sommato, ha avuto senso confermandosi su un livello qualitativo molto alto, pur mantenendo una certa coerenza concettuale con la prima stagione.
Non sapremo mai, di fatto, se The OA è una serie tv paranormale o solamente una caricatura del paranormale. In breve, non verrà mai chiarito se Prairie sia davvero un angelo o un'impostora. E di fatto la Serie, che si nutre di questa dicotomia, non ha alcun interesse a svelarlo. Pertanto due stagioni sono più sufficienti per godersi l'essenza di uno degli show più sui generis che potete trovare su Netflix. E abbiamo anche qualcosa di molto simile a un finale.

Per una volta, probabilmente, la scelta di Netflix non creerà troppe lamentele.