The OA 2 è permeata da un'inedita miscela di modernismo, fede, tecnologia e spiritualismo superando qualitativamente la già acclamata prima stagione.
The OA 2 porta la sensazione della meraviglia sullo schermo. Se la prima stagione, attraverso i movimenti, voleva istillare il senso della vergogna – cosa affatto semplice – la seconda sembra sfidare i nostri limiti d'immaginazione. Ogni volta che crediamo di aver capito la direzione di The OA 2, ecco che il registro tematico cambia e di nuovo veniamo investiti, spiazzati, annientati dal genio di Brit Marling e Zal Batmanglij.
The OA 2 è disponibile su Netflix dallo scorso 22 marzo, dopo tre anni di stop dalla prima stagione passati senza lasciar trapelare alcuna informazione. Le ragioni di questa lunga attesa sono riconducibili ai molti ruoli ricoperti dalla sola Brit Marling, che è produttrice, sceneggiatrice e attrice protagonista.
"Dato che sono sia l'attrice principale che sceneggiatrice, non possiamo saltare la produzione […] dobbiamo scrivere tutti e otto gli episodi prima di poter iniziare a girare il primo"
Nella prima stagione accadono una moltitudine di eventi non semplici da digerire, e che abbiamo provato a spiegare in questo articolo. Brevemente, la storia vede come protagonista una giovane donna, Prairie, tornata dalla famiglia dopo essere stata rapita e torturata. Ella racconta le sue vicissitudini, tra cui esperienze pre-morte, fino ad arrivare a un gruppo di persone che la aiuteranno a salvare delle vite.
È molto da elaborare per una sola stagione di serie tv. Ma se la prima stagione vi ha spiazzato, sappiate che The OA 2 è ancora più sfrontata.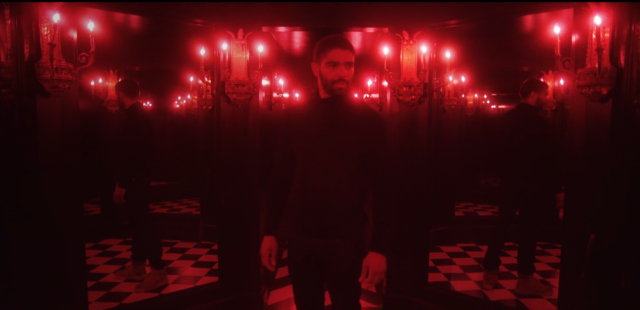 La seconda stagione si apre con un nuovo personaggio: Karim Washington (Kingsley Ben-Adir), un investigatore privato incaricato di trovare un'adolescente scomparsa (che noi conosciamo come Buck). Karim si muove all'interno di una dimensione alternativa dalla prima stagione. In questa diversa realtà, Prairie è Nina Azarova, cresciuta in Russia nell'agiatezza con il padre senza aver mai sperimentato la cecità o altre privazioni. Gli altri ostaggi di Hap appaiono tutti in questa nuova dimensione in ruoli leggermente diversi. Tra questi c'è Homer (Emory Cohen), l'uomo di cui è innamorata e con il quale ha un legame speciale.
Nella prima dimensione il focus torna sui cinque ragazzi – Steve, Buck, Jesse, Alfonso, Angie – e l'ex insegnante di scuola superiore Betty Broderick Allen. Cercano di capire come raggiungere Prairie nella dimensione alternativa e sono determinati a farcela. OA, che è Nina nella nuova dimensione, viene tenuta sotto osservazione in un istituto psichiatrico gestito da Hap. Pienamente consapevole della riuscita del salto (a differenza di Homer), Hap sta ancora tenendo prigionieri molti degli stessi personaggi. In questa dimensione usa un istituto professionale invece della sua cantina per trattenerli e studiarli, in quello che sembra un eterno ritorno dell'inevitabile.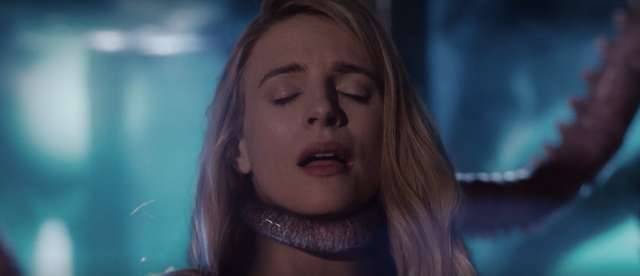 Un approfondimento a parte meriterebbe il gigantesco polpo psichico, Azrael. Secondo l'angelologia, Azrael è l'Angelo della Morte, incaricato da Dio di separare l'anima dal corpo degli uomini. Guarda caso, è anche il nome che OA dà ad Hap nella prima stagione. Entrambi agiscono per soffocamento/annegamento, ovvero tramite privazione dell'aria (dal greco pneuma: respiro, soffio vitale, anima).
In questa recensione non vogliamo descrivere il finale quanto riflettere insieme sulla piega a matrioska presa da questa incredibile serie. Questa è evidente quando Karim vede OA apparire in una nuova dimensione, all'interno di un set cinematografico. Hap è saltato nel corpo dell'attore Jason Isaacs, mentre OA è saltato nel corpo della Brit Marling – ovvero degli interpreti reali. La scelta è davvero azzeccata e potrebbe suggerirci che la terza stagione si appoggerà al filone della metanarrativa.
Tuttavia le implicazioni che derivano dal finale della seconda stagione sono di lunga portata, ed è chiaro che nessuno si aspettava che la complessità della serie si esasperasse in The OA 2. Probabilmente la terza stagione spazierà su ben tre universi separati. Inoltre, Steve ha finalmente fatto il salto, ed è nella meta-dimensione accanto a OA e Hap. Non sappiamo dove sia finito Homer ma probabilmente avrà un ruolo rilevante. Vediamo anche Buck, che potrebbe invece saltare nelle dimensioni che già conosciamo per aiutare Prairie.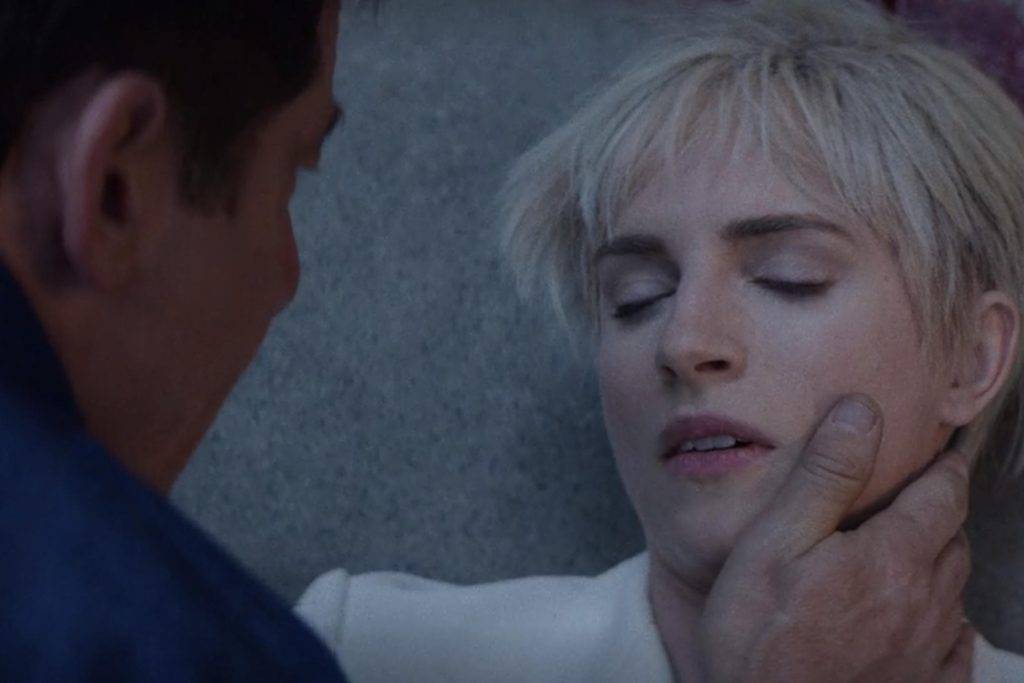 Dopo un finale così visionario, auguriamoci che Netflix non faccia nulla di avventato come cancellare il capolavoro The OA.