Il 15 novembre su Amazon Prime Video è stata rilasciata The Man in the High Castle 4, l'ultima stagione della serie tv tratta dal romanzo ucronico di Philip K. Dick, tradotto in Italia con La svastica sul sole.
Il finale della terza stagione aveva lasciato tutti con il fiato sospeso, costringendoci ad aspettare un anno o poco più per capire quale sarebbe stato il futuro di Juliana dopo aver viaggiato tra i mondi ed esser giunta in quella che, a tutti gli effetti, sembra essere la nostra realtà. Inoltre, era stato rivelato anche il modo per attraversare il portale senza morire; il filo narrativo era giunto a un punto di non ritorno poiché tutte le carte erano state scoperte.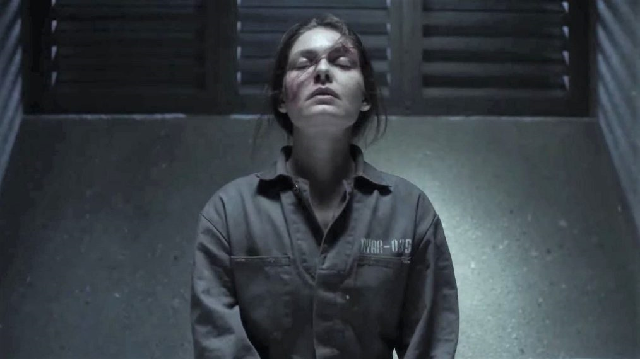 La storia narrata da Dick e dallo sceneggiatore e produttore della serie tv, Frank Spotnitz, è l'incubo che avrebbe preso vita se qualunque evento della nostra Storia fosse andato diversamente.
Al di là dell'elemento fantascientifico, The Man in the High Castle 4 si propone di narrare la pazzia, la gentilezza, gli sbagli e i rimpianti tipicamente umani.
Lo capiamo bene nella 4×02 – Ogni porta di uscita… – in cui vi è una citazione tratta da Vincitori e Vinti, un film che per decenni ha consegnato la gravità della Seconda Guerra Mondiale.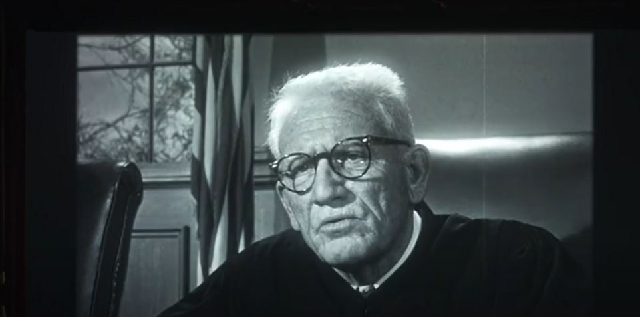 Se tutti i leader del terzo Reich fossero stati dei mostri sadici e maniaci, questi eventi non avrebbero avuto più importanza morale di un terremoto. Ma questo processo ha mostrato che, in un momento di crisi nazionale, persone ordinarie, persino persone straordinarie e capaci possono spingersi a commettere crimini efferati.

Vincitori e vinti
È questa consapevolezza che abbatte la quarta parete di The Man in the High Castle 4, poiché in quel momento della 4×02 ogni spettatore non è più al di là dello schermo, ma inizia a far parte della puntata diventando una delle tante persone che, sedute nel cinema accanto a Juliana, si emozionano guardando la pellicola di Stanley Kramer.
Spotnitz ha disseminato lungo tutta la narrazione di The Man in the High Castle 4 degli indizi che permettessero di intuire come la storia sarebbe finita.
Un esempio si palesa proprio nel titolo del primo episodio: Esagramma 64. Nella cultura di massa, rappresenta il momento prima del compimento, quel tempo in cui si intuisce la possibilità di un nuovo inizio. Un inizio però che, per Juliana e per gli altri, è ancora incerto, almeno finché gli ultimi tasselli non verranno collocati al posto giusto.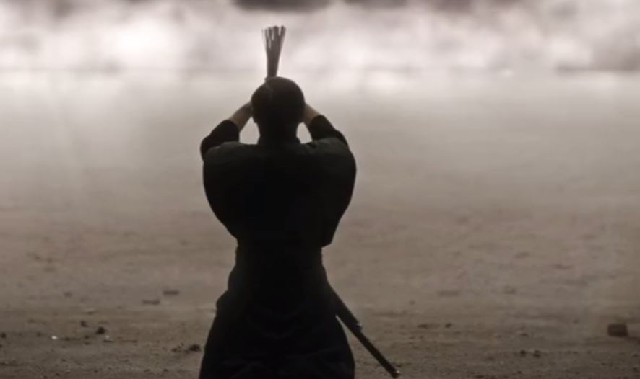 The Man in the High Castle 4 è una stagione che intende calcare la mano sul rimpianto e sul senso di colpa.
Perfetti esempi ne sono John Smith e l'ispettore capo Kido, due uomini che solo in apparenza sono diversi. Entrambi sono costretti parallelamente a rivivere le scelte passate, ad affrontare i propri fantasmi e a subire nel presente, a causa delle loro azioni e dei loro ideali, la perdita di un figlio. È infatti la 4×06 ad aggiudicarsi il titolo di 'miglior puntata' in The Man in the High Castle 4. Dopo aver attraversato il portale, John Smith è posto di fronte alla vita e alla famiglia di cui avrebbe goduto se non si fosse arreso al Reich tedesco e se non avesse soffocato i suoi ideali di libertà e giustizia in favore di sangue e potere. Ma sono 5 i pilastri che rendono unica questa serie tv.
Attraverso il ricordo, anche Kido rimpiange di non essere stato un padre amorevole. È una scena colma di tenerezza, ma in cui l'ispettore comprende di aver soffocato i sogni di Toru. A causa della sua indole severa e insaziabile, egli è infatti stato la causa principale del tormento provato dal suo ragazzo che, costretto a vestire i panni del soldato, è stato condannato a rivivere per sempre le urla delle vittime mietute in guerra.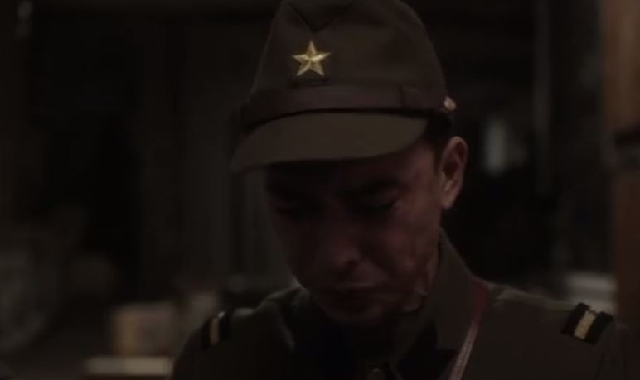 The Man in the High Castle 4 sfrutta entrambi i personaggi per dimostrare che il vero nemico dell'uomo è l'uomo stesso. Proprio per questo emerge finalmente il fango di quel mondo che fino alla stagione precedente sembrava il migliore dei mondi possibili.
In esso invece è radicato il razzismo e la guerra distrugge ancora ogni cosa e porta nuovamente Thomas a separarsi dalla famiglia.
È di certo un parallelismo commovente attraverso il quale riviviamo il momento della seconda stagione in cui il ragazzo sceglie di morire per la sua patria, lasciandosi alle spalle una madre e un padre incapaci di agire.
Non sei il primo ad aver cercato di rubare il fuoco agli dei .

Hawthorne Abendsen
Dirà Abendsen ridendo di Smith, quando quest'ultimo tornerà sconfitto e avvilito nel suo mondo. Attraverso questa vicenda si può intuire uno degli scopi di The Man in the High Castle 4: chiarire che le azioni degli uomini sono costruite tutte sulla mera vanità che nutre la convinzione di essere superiori.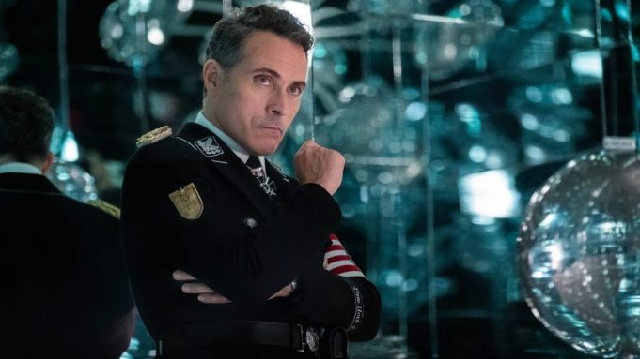 Ed ecco che, in The Man in the High Castle 4, nessuno vede una vita in realtà sottomessa alla volontà indifferente della fortuna.
L'errore di John, di Helen e di tutti i componenti del Reich e degli Stati Giapponesi del Pacifico risiede in queste azioni consegnate allo spettatore anche attraverso il punto forte della serie: le capacità attoriali del cast.
In The Man in the High Castle 4, l'espressività di Rufus Sewell (John Smith), di Chelah Horsdal (Helen Smith), di Alexa Davalos (Juliana Crain) e degli altri attori permette a noi di immergerci nelle vicende e di esserne pienamente coinvolti. Il ritmo narrativo, poiché si tratta di avvenimenti storici in cui ogni elemento deve essere ben collocato e affrontato, potrebbe apparire lento ma le questioni politiche, sociali e fantascientifiche allontanano il timore che sopraggiunga la noia.
Le sensazioni di turbamento, di serenità, di angoscia e di soddisfazione non sono trasmesse solo mediante l'espressività dei personaggi.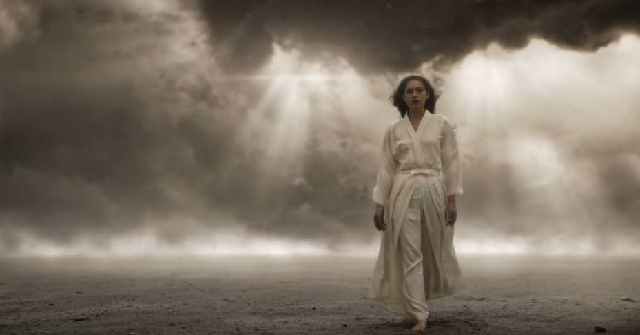 Concorre alla buona riuscita di questi dieci episodi anche il lavoro compiuto dalla regia e dalla fotografia. Con scelte semplici riescono da un lato a trasmettere le differenze tra i due mondi e dall'altro a realizzare una sequenza di scene che si rivela perfetta e comunicativa, anche se priva di qualsiasi battuta da parte degli attori.
Ed ecco che, con stupore e speranza, anche questa storia si chiude definitivamente portando con sé quel po' di giustizia necessaria a smuovere gli animi, per continuare a combattere per un mondo migliore. Emblematica, rappresentativa di un percorso durato quattro stagioni è la scena finale di The Man in the High Castle 4 in cui Juliana si ritrova davanti al bivio. La scelta questa volta è decisamente chiara perché una delle due strade non è più percorribile, essa appartiene al passato. È la strada in cui è stata uccisa da Joe, nella miniera, ma quello era un altro tempo e un altro mondo che adesso non le appartengono.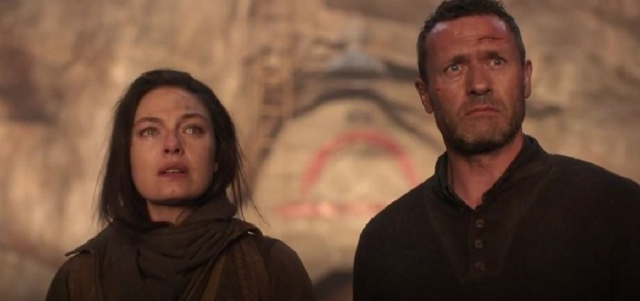 L'unica strada percorribile, adesso, è quella della libertà e della vittoria.