Molto spesso ci imbattiamo in prodotti fantascientifici tutt'altro che leggeri, con ambientazioni pesanti e storie capaci di far storcere il naso alla persona più tranquilla del mondo. Ciò che davvero inquieta è la realtà delle società distopiche odierne poiché possono trasmettere ansia o perlomeno riflessione. Ma cosa intendiamo di preciso quando parliamo di distopia? La distopia è letteralmente una "Previsione, descrizione o rappresentazione di uno stato di cose future, con cui, contrariamente all'utopia e per lo più in aperta polemica con tendenze avvertite nel presente, si prefigurano situazioni, sviluppi, assetti politico-sociali e tecnologici altamente negativi". Alla luce di questo vi proponiamo cinque Serie Tv con le peggiori società distopiche. Alcune tanto seguite (come The Handmaid's Tale), altre magari meno.
1) The 100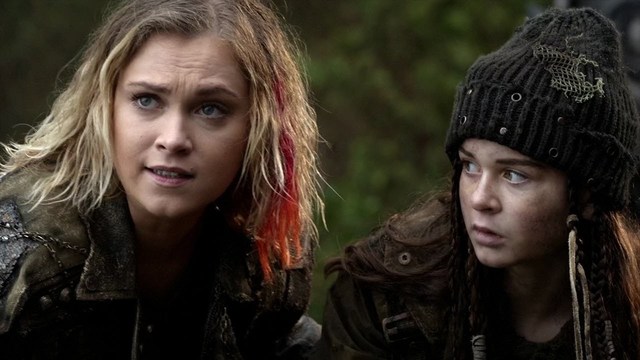 The 100 è una Serie Tv americana prodotta da The CW e ancora in programmazione che parla. come le altre della lista, di società distopiche. Racconta la storia di un lontano futuro nel quale la Terra è stata distrutta dalle radiazioni a causa di una guerra nucleare. A seguito di ciò evaporeranno le condizioni di vita sul pianeta e per 97 anni l'umanità sarà costretta a trasferirsi nell'Arca: una stazione spaziale governata da leggi molto severe. Tuttavia, a causa di danni alla stazione e di una latente sovrappopolazione, il Consiglio deciderà di inviare sulla Terra 100 ragazzi che hanno commesso dei crimini. Il loro obiettivo sarà testare le condizioni del mondo e poter creare un nuovo inizio tra mille difficoltà.
La serie parte quindi fin da subito in modo diretto presentando allo spettatore lo scenario di una Terra selvaggia, inospitale e ormai totalmente sconosciuta agli occhi dei ragazzi. Un mondo che non gli appartiene, in grado di distruggerli per ogni loro debolezza. Lo scenario è senza dubbio uno dei peggiori. L'incubo di una guerra nucleare che possa porre fine alla nostra società è senz'altro una delle distopie più forti degli ultimi tempi. Tra tempeste radioattive e animali mutanti, già dalla prima stagione l'idea viene resa bene con un ottimo uso di effetti speciali.