Negli ultimi anni abbiamo imparato a conoscere Elizabeth Moss come una persona che non le manda certo a dire quando interpellata in merito a qualcosa. E quando si parla di The Handmaid's Tale questa caratteristica dell'attrice emerge in tutta la tua forza. Infatti durante una recente intervista l'attrice ha definito lo show di punta di Hulu "scandalosamente pertinente alla realtà". Tale definizione è venuta fuori in un contesto in cui la Moss è stata interpellata in merito all'idea – comune a diversi spettatori – che la serie sia "pesante" da seguire.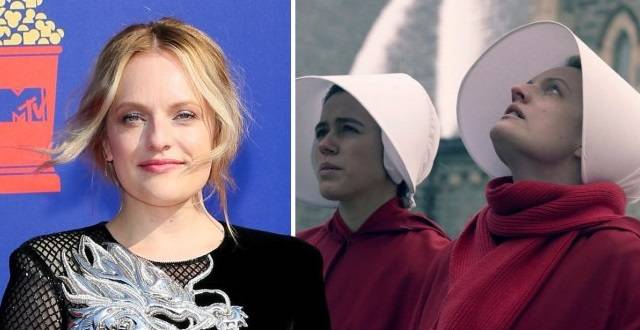 A tali speculazioni l'attrice ha risposto così:
Quando le persone mi dicono che lo show è pesante da guardare mi girano le scatole. Se non puoi sopportare uno show televisivo allora come pensi di guardare in faccia tutto ciò che sta succedendo nel mondo? La serie è scandalosamente pertinente al mondo reale. Credo sia importante mantenere tutto ciò, noi compresi, sotto una lente di ingrandimento. Dobbiamo guardare in faccia la realtà e affrontare tutto quello che succede nel mondo prima che sia troppo tardi.
Certo, The Handmaid's Tale non è sicuramente la serie che guarderesti per farti quattro risate. I temi trattati e la sua struttura in generale non ne fanno di certo una serie adatta a tutti i palati. Lo sappiamo noi e lo sa la stessa Elizabeth Moss, che tuttavia sembra convivere bene con la caratura del suo personaggio. Anzi, l'attrice sostiene di adorare proprio le scene più pesanti proprio perchè più ricche di pathos e quindi più adatte a mettere alla prova le sue capacità attoriali. L'attrice ha così commentato tale aspetto:
Le scene più dure sono quelle a cui preferisco lavorare. Sono un'attrice quindi non voglio andarmene in giro sembrando felice tutto il tempo e basta. Se dovessi fare solo questo mi annoierei. Non sono una persona negativa ma i miei giorni di lavoro preferiti sono sicuramente quelli in cui dev'esserci un certo coinvolgimento emotivo.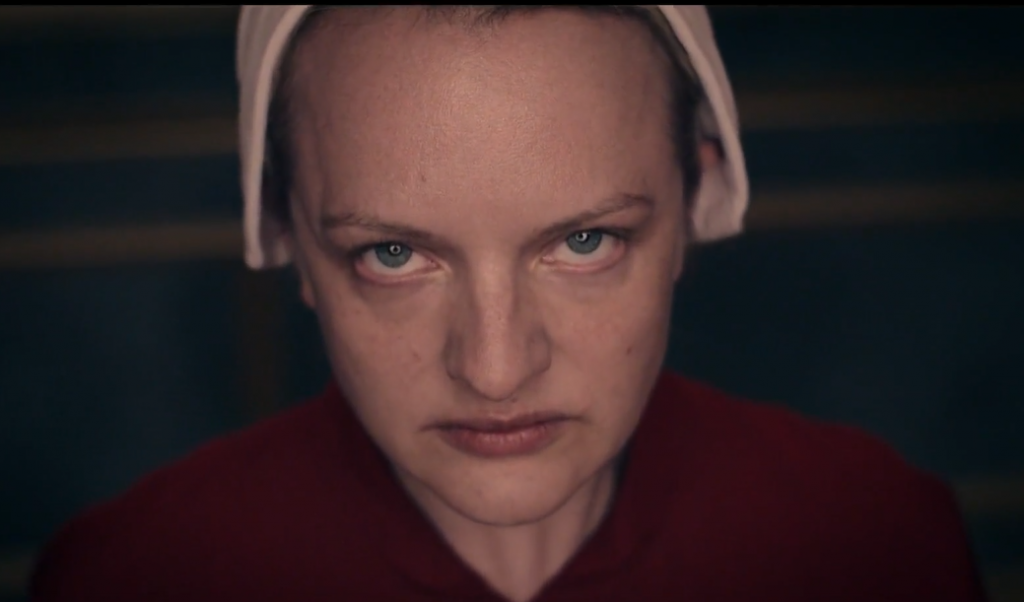 E noi spettatori ce ne siamo accorti in più di un'occasione! Tra queste anche la scena finale dell'ultimo episodio di The Handmaid's Tale (qui potete leggere la nostra recensione), in cui la sua espressività ha toccato davvero livelli altissimi. L'attrice ha dichiarato inoltre di riuscire molto bene a lasciarsi alla spalle il suo personaggio a fine lavorazione.
Adoro girare le scene più emotive ma nel momento stesso in cui finiamo cambio completamente registro. Tipo sono quella che subito chiede 'dov'è il mio caffè?' Se non facessi così perderei contatto con la realtà.
La sesta puntata della terza stagione di The Handmaid's Tale andrà in onda stasera su TIMvision.
Noi non vediamo l'ora di farci scioccare nuovamente da questa serie e dall'interpretazione della sua straordinaria protagonista. E voi?