L'abbiamo conosciuta con il volto di Claire Foy e di Olivia Colman, che ha anche ricevuto un Golden Globe per il ruolo. Un'altra attrice interpreterà la regina Elisabetta II in The Crown 5, che sarà anche la stagione finale.
Già due mesi fa c'erano stati rumour a proposito, ma Netflix aveva specificato che qualsiasi notizia in merito al casting di The Crown 5 era solo speculazione.
Ora, invece, ci dà la conferma: l'attrice Imelda Staunton interpreterà la regina Elisabetta nella quinta stagione.
Netflix ha dato la notizia condividendo sui social della serie le parole dell'attrice:
Ho amato dall'inizio guardare The Crown. Da attrice è stata una gioia vedere come sia Claire Foy sia Olivia Colman abbiano dato qualcosa di unico e speciale alla sceneggiatura di Peter Morgan. Sono genuinamente onorata di unirmi a questo eccezionale cast creativo e di portare The Crown alla sua conclusione.
Molti di noi la conoscono per aver interpretato Dolores Umbridge nella saga di Harry Potter; recentemente la Staunton ha preso parte al film di Downton Abbey.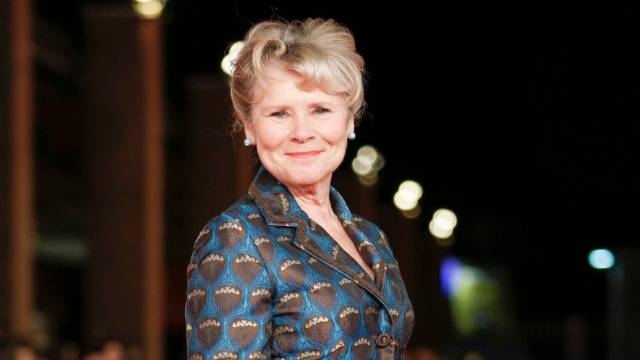 Il creatore e produttore esecutivo Peter Morgan ha parlato così dell'attrice:
Sono contento di poter confermare Imelda Staunton nel ruolo di Sua Maestà La Regina per la quinta e l'ultima stagione; porterà The Crown nel ventunesimo secolo. Imelda è un talento magnifico e sarà fantastica come successore di Claire Foy e Olivia Colman.
Oltre al casting di Staunton, Netflix ha confermato che The Crown 5 sarà l'ultima stagione. La notizia ci ha sorpreso: sin dall'inizio sapevamo che avremmo avuto sei stagioni della serie.
Peter Morgan ha spiegato anche questa decisione:
Ora che abbiamo iniziato a lavorare alle storie della quinta stagione, ho capito che questo è il momento e il posto giusto per fermarsi. Sono grato a Netflix e Sony per avermi supportato in questa decisione.
La quarta stagione vedrà il ritorno di Colman, Tobias Menzies (Filippo), Josh O'Connor (Carlo) e Helena Bonham Carter (Margaret). Non c'è ancora una data di rilascio.