Il 17 novembre 2019 è uscita la terza attesissima stagione di The Crown e da quel momento non si è parlato d'altro. La stagione che riprende gli eventi intercorsi tra il 1964 e il 1978 ha per protagonista niente meno che Olivia Colman, vincitrice del premio Oscar come migliore attrice protagonista del 2019.
Affiancata da Elena Bonham Carter nei panni della principessa Margaret, la terza stagione di The Crown convince fin da subito il pubblico che si dimostra soddisfatto del nuovo cambio di cast; mutamento che come sappiamo avverrà ogni due stagioni per rappresentare in modo più veritiero la famiglia reale anche e soprattutto nei suoi cambiamenti fisici.
Interpretata nella prima e seconda stagione da Claire Foy, nella terza e nella quarta da Olivia Colman, sempre più insistenti si fanno le indiscrezioni che vedrebbero Imelda Staunton come la futura interprete della Regina Elisabetta II nella quinta e nella sesta stagione di The Crown.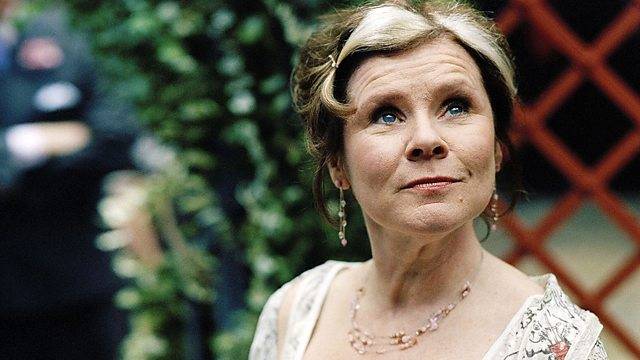 Nota per la sua interpretazione di Dolores Umbridge nel quinto film di Harry Potter, Harry Potter e l'Ordine della Fenice e di Lady Bagshaw in Downton Abbey, Imelda Staunton ha tutte le carte in regola per interpretare Queen Elizabeth II nella sua versione cronologicamente più recente.
Quella che sembrava una certezza a sentire il parere dei tabloid, subisce la fredda risposta di Netflix, che senza smentire del tutto la notizia preferisce specificare:
Stiamo girando la quarta stagione di The Crown e per ora non abbiamo commissionato altre stagioni. Pertanto qualsiasi notizia sui casting rimane pura speculazione
Insomma, quella che sembrava una buona intuizione, molto probabilmente è soltanto una voce di corridoio che dovrà aspettare anni prima di trovare la sua risposta e – speriamo – eventualmente realizzarsi.
In attesa della conferma o ritrattazione di queste considerazioni possiamo rallegrarci con l'arrivo della quarta stagione, attesa per il 2021, che vedrà a sua volta l'arrivo di due interessantissimi nuovi volti nel cast di The Crown; stiamo parlando di Gillian Anderson nei panni di Margaret Thatcher e Emma Corin in quelli della giovane Lady Diana.