The Big Bang Theory ci tiene compagnia da 12 stagioni, ma tra qualche mese (ecco la data dell'ultimo episodio) dovremo dire addio a tutti i personaggi.
Forse proprio per questo le fan theory stanno diventando sempre più incredibili.
Nel tempo la fantasia dei fan di The Big Bang Theory si è scatenata e ogni follia partorita e diffusa su internet è stata presa sul serio.
Abbiamo attraversato assurdi periodi in cui Penny avrebbe potuto essere una spia russa (ecco qui i dettagli), oppure momenti in cui qualcuno credeva che i nostri ragazzi avrebbero provocato la fine della razza umana.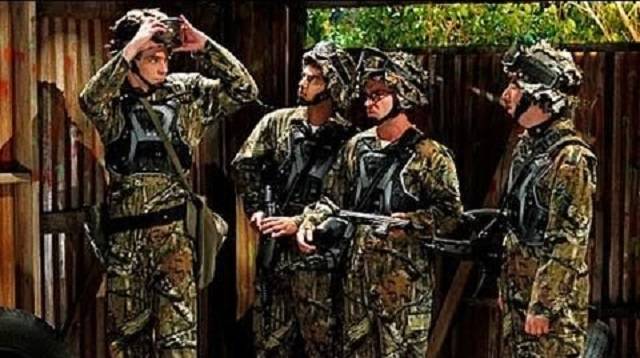 Altri fan hanno poi creato finali immaginari molto più realistici, ma comunque creativi, in cui Penny e Leonard non sarebbero finiti con un lieto fine piuttosto che Bernadette e Howard che avrebbero dovuto salutare Pasadena.
Questa volta vi presentiamo l'ipotesi secondo cui Bernadette è un cyborg creato personalmente dalle mani di suo marito (o creatore) Howard il super ingegnere Wolowitz!
L'affermazione di questi fan di The Big Bang Theory si basa principalmente su 3 motivazioni (vere ma non significative per la formulazione della teoria), cioè:
Howard, checchè Sheldon ne dica, è un ingegnere di fama mondiale con grandi capacità;
La nostra cara Bernie è molto simile alla madre di Howard;
Qualsiasi donna normale non amerebbe mai un tipo come Howard Wolowitz.
Come possiamo dare torto a questa asserzioni? Semplicemente non si può. Ma cosa può spingere le persone a tratte questa conclusione?
Jim Parsons, l'anima di The Big Bang Theory, ha risposto a questa ipotesi con una domanda:
Non siamo poi tutti a costruire il nostro personale cyborg romantico?
Forse ha cercato un modo elegante per sottintendere che tutto ciò era decisamente esagerato? Non lo sapremo mai.
A tutti i fan, quale teoria sulla conclusione vi piace di più? Ma soprattutto, la fantasia cosa vi ha suggerito per la vostra personale ipotesi?
Fateci sapere sulla nostra community!