In ben 12 stagioni The Big Bang Theory ne ha avuti di colpi di scena, ma la svolta che potrebbe profilarsi nei prossimi episodi è di quelle grosse. La questione riguarda Penny e Leonard. L'episodio che verrà trasmesso la prossima settimana, infatti, potrebbe stravolgere la sorte della coppia. Posto che ci sono già diverse ipotesi sulla fine della serie, questa è molto accreditata, rilanciata da Glamour e poi anche da Reddit.
Attenzione, continuando con la lettura di questo articolo potreste incappare in alcuni SPOILER sui prossimi episodi di The Big Bang Theory.
Penny vedrà il suo ex fidanzato Zack, ormai divenuto ricco, oltre a essersi sistemato. Si tratta di uno Zack completamente diverso da quello di cui abbiamo esilaranti ricordi. Sarà proprio lui a invitare la coppia a passare una serata insieme, una cena in barca, per un'uscita a quattro. Alla notizia di questo invito Leonard è comprensibilmente infastidito: cenare con Zack e sua moglie non è proprio un'idea brillante, soprattutto ricordando quello che ha rappresentato l'uomo nel loro passato.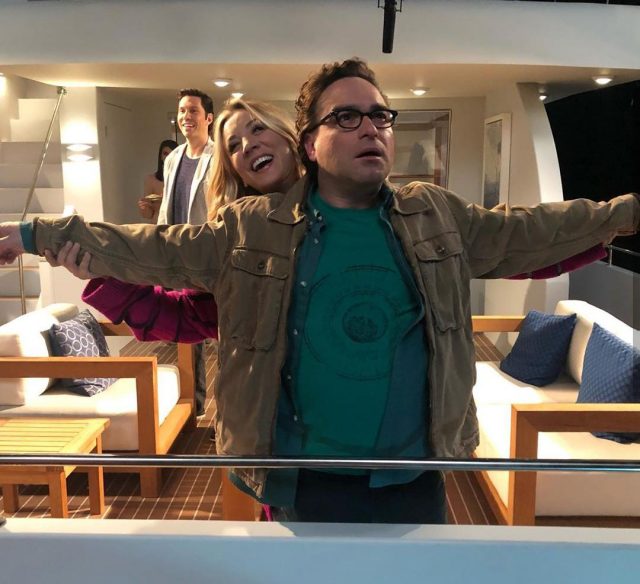 Giunti sulla barca, tuttavia, Zack sgancia la bomba, chiedendo a Leonard, a mo' di favore, qualcosa che nessuno si sarebbe mai aspettato: ovvero, se quest'ultimo abbia voglia di donare il suo sperma alla coppia, poiché Zack non può avere figli.
Che sia questo l'incredibile finale che ci vuole lasciare lo show? Leonard donatore del figlio di Zack!?
Inutile dirlo, nell'episodio si vedrà un Leonard è lusingatissimo e una Penny senza parole
Da qui inizia un serio battibecco tra Leonard e Penny, dato che suo marito sembra non esser tanto dispiaciuto dalla proposta fatta. La quasi accondiscendenza di Leonard scatena l'ira di Penny. La quale, d'altro canto, come ha chiarito precedentemente, non vuole aver figli, mentre Leonard non vuole sentirsi privato di questa possibilità. Questo potrebbe distruggere definitivamente la coppia!
Solo grazie all'intervento perspicace di Sheldon, la voce della ragione in una situazione così assurda, farebbe capire a Leonard che non ha considerato lo scompenso emotivo che potrebbe provare all'idea di sapere che c'è un bambino là fuori che è biologicamente suo, ma che non lo vedrà mai crescere!
Dopo tanto caos, Penny si rende conto di quanto sia importante per Leonard e accetta che lui sia il donatore.  
Abbiamo troppe domande al riguardo: cosa succederà? È davvero questo il finale che ci vuole propinare lo show? Forse il lieto fine non ci interessa, ma non è troppo "strano" tutto questo? E soprattutto, la coppia riuscirà a reggere questo colpo?