Attenzione: evitate la lettura se non volete imbattervi in spoiler su The Big Bang Theory
Penny? Penny? Penny?
Quante volte l'abbiamo visto e sentito? Quante volte l'abbiamo trovato assurdo? Tante, un'infinità. Ma alla fine c'eravamo abituati all'idea ed era diventata parte della nostra quotidianità. Sheldon Cooper bussa sempre tre volte, punto. Anzi, fino a un certo punto. Perché l'ha fatto per una vita, ma poi ha smesso. Sheldon, da un giorno all'altro, ha iniziato a bussare una sola volta. Come tutti, semplicemente.
C'eravamo abituati, anche se non l'aveva fatto fin dal primo episodio di The Big Bang Theory. Solo dal decimo, e fino alla seconda stagione non era stato un elemento ricorrente. Potremmo pensare sia scattato qualcosa solo in quel momento, ma conosciamo bene la verità. Ce l'ha raccontata lui stesso in The Hot Tube Contamination, grazie a un toccante dialogo con Penny. Il vero motivo per cui lo faceva, infatti, era legato a un evento traumatico.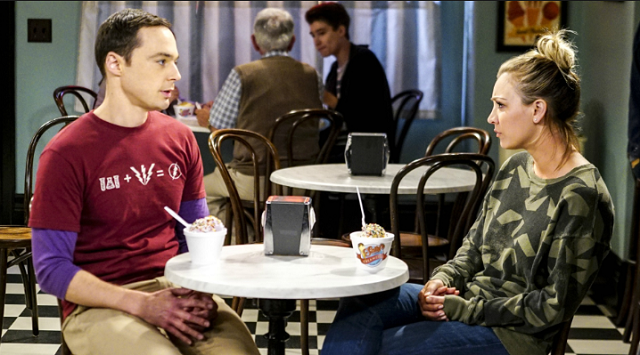 Quando aveva 13 anni il futuro fisico irruppe all'improvviso nella camera da letto dei genitori, ma si ritrovò davanti a una scena che lo segnò. Il padre, infatti, stava tradendo la moglie con un'altra donna. Parliamo di un momento tristissimo, pesante da digerire per un ragazzino dalla spiccata sensibilità. Al punto da portarlo a non volersi più ritrovare a vivere una delusione del genere.
Per questo motivo, da quel giorno in poi, ha deciso di bussare sempre almeno tre volte per evitare spiacevoli sorprese e dare modo agli eventuali malcapitati di "rimettere i pantaloni". Ma The Big Bang Theory è una storia di meravigliosi cambiamenti, e quello di Sheldon è stato senza dubbio il più intenso ed emozionante. Niente è per sempre, neanche la paura. E quindi la necessità imprescindibile di dover bussare sempre tre volte.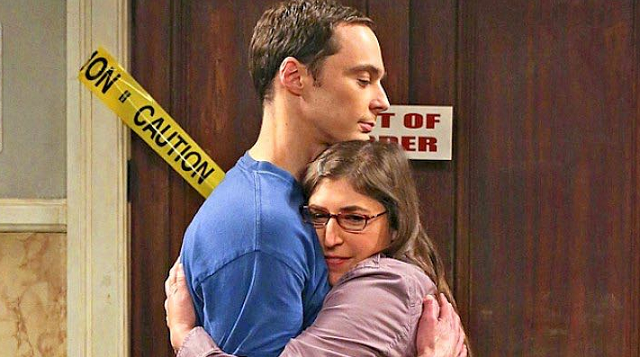 Sheldon, grazie a Amy e all'amore incondizionato di un gruppo di amici che ha saputo supportarlo (e sopportarlo) in ogni modo possibile, è diventato grande. E la forza della fiducia ha avuto la meglio sulla diffidenza di un ragazzino che si è dovuto confrontare in giovanissima età con una verità molto più grande di lui. Ma allora perché non bussava tre volte anche nei primissimi episodi di The Big Bang Theory? E quando ha smesso di farlo?
La prima risposta è poco suggestiva e molto banale: gli autori, semplicemente, hanno introdotto l'elemento solo in un secondo momento perché non ci avevano pensato prima. Ma ci sarebbe anche un'altra soluzione, molto più intrigante: Sheldon non ha mai avuto paura di ritrovarsi in situazioni spiacevoli del genere con chiunque, ma solo con le poche persone a cui tiene davvero.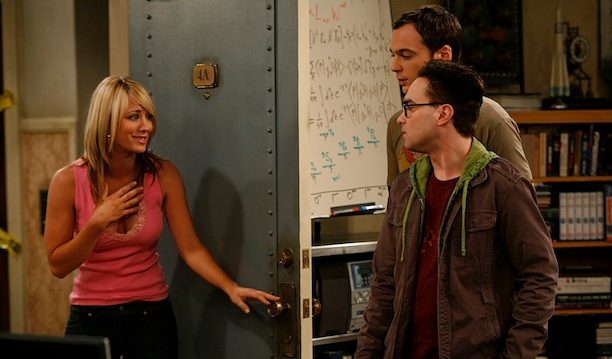 E chi, quanto un padre, seppure fedifrago? Una vicina saltata fuori dal nulla, per esempio. Una ragazza che ha avuto un impatto dirompente con la vita del giovane fisico e che gradualmente ha contribuito a cambiarlo senza mai snaturarlo. Con la leggerezza di un'anima profondamente distante da quella di Sheldon, ma allo stesso tempo capace di stabilire un profondo legame emotivo con lui.
Sheldon, nel momento in cui inizia a bussare tre volte alla porta di Penny, riconosce in lei una figura importante.
Tanto centrale da poterlo deludere in ogni momento. Se Sheldon non trova importante qualcuno non ha bisogno di farlo. Ma a un certo punto inizia a farlo con più persone. Alza una barriera per paura, nel momento in cui l'indifferenza lascia spazio ad un vero legame e a uno sviluppo graduale dell'empatia, sempre più presente nel cuore fragile di Sheldon. Con gli amici, in particolare. Ma non solo.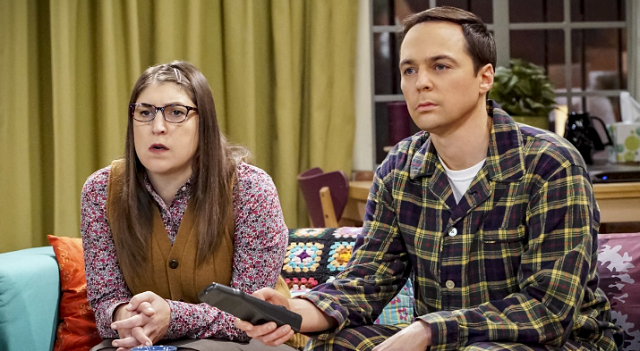 Lo faceva anche prima di conoscere Penny, è vero. E i numerosi flashback presenti in The Big Bang Theory lo dimostrano. Ma lo faceva con un numero limitato di persone, in momenti maggiormente sporadici. È una motivazione parziale che giustificherebbe l'assenza della bussata iconica nei primissimi episodi. E anche se la vera risposta è probabilmente la prima ci piace pensare che Sheldon abbia agito così per questo motivo.
Ma allora perché ha smesso di farlo? E quando? Alla prima domanda abbiamo già dato una risposta, senza dimenticare l'importanza capitale dell'ingresso di Amy nella sua vita. Penny ha abbattuto una barriera che Sheldon ha alzato, ed Amy l'ha portato ad un cambiamento ancora più radicale. Addirittura al matrimonio e ai figli evocati nel primo season finale di Young Sheldon. Bussare, a quel punto, non è più servito a niente.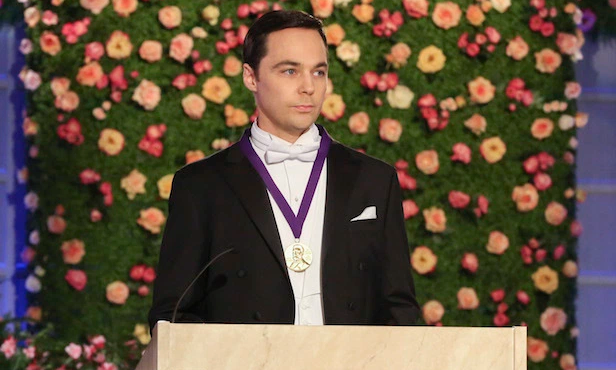 Smette di farlo dal nono episodio del decimo episodio di The Big Bang Theory, The Geology Elevation, quando bussa tre volte per l'ultima volta alla porta di Bert. Da quel momento in poi non è più successo. Sheldon, capace poche puntate prima di aprirsi totalmente con Penny e raccontarle il triste episodio che l'ha visto coinvolto nel tradimento del padre, abbatte l'ultima barriera e decide, forse inconsciamente, di fidarsi davvero del prossimo.
Con un gesto semplice, essenziale ma dal significato profondo se relazionato a uno come lui. Uno dei passaggi finali di un bambino diventato grande e capace di costruire una bella famiglia e vincere l'agognato Nobel. Con un'impresa eccezionale, ancora più eccezionale del Nobel stesso: dedicare la vittoria agli amici con un discorso toccante di fronte al mondo intero. La porta, finalmente, si è aperta una volta per tutte.
Quella del suo cuore, alla quale tanti avevano bussato invano milioni di volte.
Antonio Casu