Quest'anno abbiamo detto addio a molte serie tv, o perché arrivate a una naturale conclusione o perché cancellate, ma due in particolare hanno lasciato il segno. Il 16 maggio 2019 è terminata con due emozionanti episodi la sitcom più chiacchierata dell'ultimo decennio: The Big Bang Theory.
La chiamiamo sitcom (situation comedy), ma con il tempo si è trasformata in qualcos'altro. Se dovessimo dare una definizione del genere, potremmo dire: la sitcom si concentra su pochi personaggi, pochissimi spazi, fa uso delle risate registrate per scandire i tempi comici e tendenzialmente presenta vicende che si risolvono nell'arco di un episodio. The Big Bang Theory inizialmente possedeva queste caratteristiche e si concentrava sulle singole "situation" divertenti che capitavano ai personaggi. Con il passare delle stagioni, con l'aumento dei protagonisti e dell'importanza data all'approfondimento di ognuno di loro, la serie ha perso la sua rigidità andandosi a posizionare forse più vicina al genere comedy.
Sono diventate più importanti le storie orizzontali, che in genere si risolvevano in una stagione. Ma a essere diventati fondamentali sono stati gli sviluppi dei personaggi.
Questa serie ci ha accompagnato per ben dodici anni, e non è un modo di dire. Rimasta legata alla classica uscita settimanale, The Big Bang Theory andava in onda da settembre a maggio passando insieme a noi quasi un anno intero. Guardare l'episodio era diventato un impegno fisso, l'unica costante in grado di inserirsi nella visione di tutte le altre serie uscite in blocco su Netflix o Amazon Prime.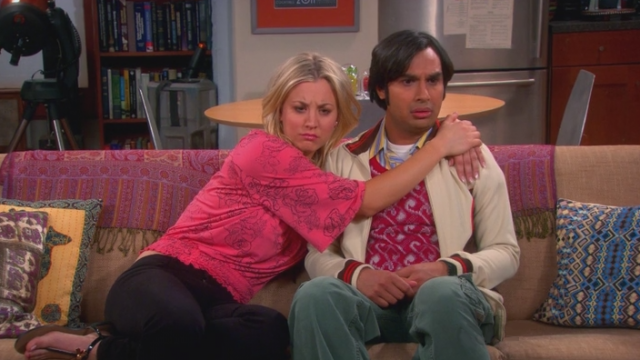 L'addio di pochi giorni fa sembra ancora un arrivederci, vista la tempistica con cui è arrivato – coerente con le solite chiusure di stagione. Ma il prossimo settembre sarà strano non aspettare la premiere, non sentire l'amata (e torrenziale) sigla, non salutare di nuovo Sheldon, Leonard e Penny.
Ci sono diversi motivi per cui questo addio non è sembrato definitivo (ne abbiamo discussi alcuni qui), e in particolare è saltato all'occhio la mancanza di interesse mediatico legato al fenomeno. Ragazzi, andiamo!, è finita una serie cult degli anni 2000. Com'è che a nessuno sembra essere interessato? Per interesse mediatico ovviamente non parliamo di talk show in tv o radio, ma delle reazioni nel caotico mondo di internet.
Dopo la fine di The Big Bang Theory ci saranno stati forse due o tre post sui social per discutere degli episodi, per confrontarsi e consolarsi.
Insufficienti, se pensiamo alla portata della cosa! Un'altra serie simile a questa che però, alla sua conclusione, ha avuto l'attenzione che desiderava è How I Met Your Mother. Certo, forse l'attenzione c'è stata per i motivi sbagliati, visto che a molti il finale non è piaciuto. Ma come si dice: nel bene e nel male, basta che se ne parli. Creando discussioni, ragionando sulle motivazioni degli autori, sugli sviluppi (o involuzioni) dei personaggi si è continuata a valorizzare una serie che anche lei è stata importante negli anni in cui è stata trasmessa. Tutti la vedevano, tutti ne parlavano e tutti volevano essere Barney.
Anche la serie sui nostri nerd preferiti era amata, guardata da tutti e non c'è nessuno che non conosca la faccia di Sheldon e le sue manie. Però, in questo caso, tutto è finito un po' nell'indifferenza generale. Per adattare dei versi di T.S. Eliot: è questo il modo in cui finisce The Big Bang Theory, non con uno schianto ma con un lamento. A cosa attribuire questa fine silenziosa?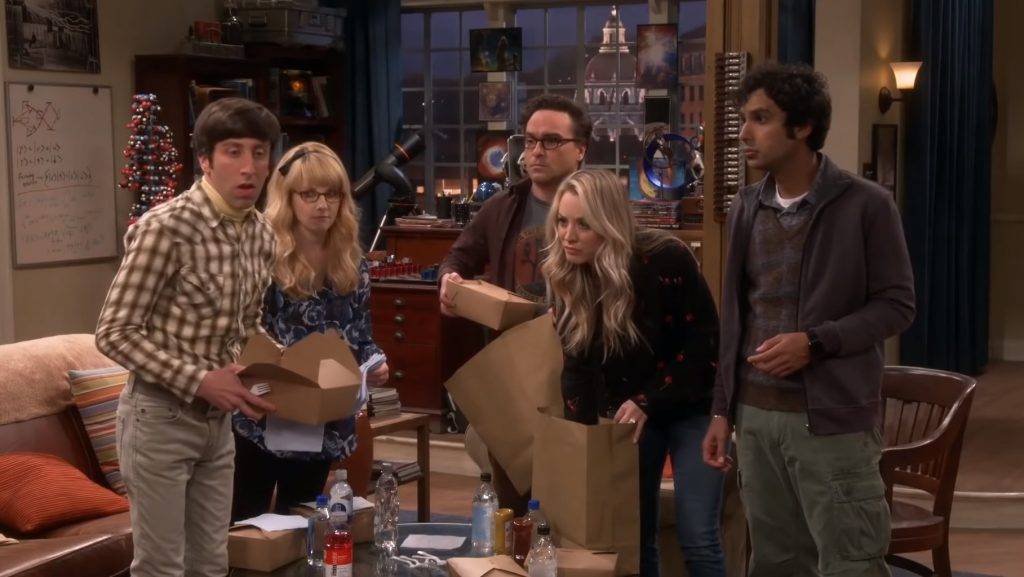 Il 19 maggio 2019 è andato in onda il finale di stagione di Game of Thrones, e questo sì che è stato super discusso.
Anzi, potremmo dire che tutti gli episodi di questa ottava stagione hanno causato valanghe di commenti, teorie, interpretazioni. Il lunedì mattina il rischio spoiler era altissimo e i meme non si contavano. Per non parlare dei post chilometrici, di chi aveva amato o odiato l'episodio, che riempivano le bacheche di tutti noi addicted (che seguiamo almeno qualche gruppo sulle serie tv). L'attenzione che ha generato questa serie è stata paragonata a quella causata da Twin Peaks (chi ha ucciso Laura Palmer!?) e Lost, che come sappiamo hanno dato vita a veri e propri fenomeni di massa.
In realtà è dal 15 aprile che il mondo delle serie è ruotato attorno al fantasy ideato da George R.R. Martin e tutto il resto sembrava essere passato in secondo piano, nascosto dalla cenere della bruciante Approdo del Re. Gli episodi un po' fiacchi dell'ultima stagione di The Big Bang Theory come potevano sperare di competere con l'ultima stagione di Game of Thrones, attesa per ben due anni dai fan impazienti? Gli eventi emozionanti, sì, ma un po' scontanti del finale della sitcom come potevano far più rumore della morte di Daenerys?
O forse, più semplicemente, come poteva una serie che ha lasciato soddisfatti i fan creare più trambusto di un'altra che ne ha delusi a centinaia?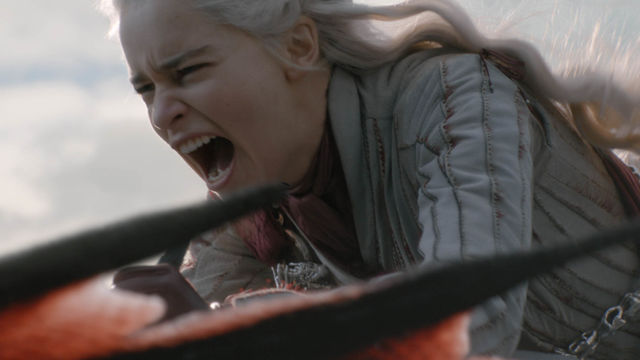 Come ha scritto Lao Tzu: fa più rumore un albero che cade, che una foresta che cresce. Lamentarsi è nella natura umana, è più forte di noi. Se in una giornata ci succedessero dieci cose belle e una brutta, state pur certi che ci concentreremmo solo sulla brutta. Ci penseremmo su, ci rimugineremmo, analizzeremmo cosa ha portato a questo esito negativo, tralasciando tutte le altre cose positive (che diciamolo, si danno un po' per scontate).
Aggiungiamo, inoltre, che The Big Bang Theory non aveva certo altissime aspettative da soddisfare. La sua fine tranquilla, lineare e senza sorprese ha fatto sorridere serenamente i fan più fedeli, senza però scuoterli particolarmente. Questo, ovviamente, non è successo con Game of Thrones, i cui fan – divisi tra i puristi dei libri e gli spettatori dello show – si aspettavano un finale epico.
Quindi, senza entrare nel merito delle polemiche relative ai due finali, possiamo dire che la sitcom di Lorre ha risentito della concorrenza della serie HBO? Certo. Ma, come spiegato sopra, non è stato solo questo il motivo del poco chiacchiericcio intorno alla sua conclusione. Game of Thrones non può essere il capro espiatorio a cui attribuire tutte le colpe! Di certo il tempismo dell'uscita dell'ultimo episodio non ha aiutato tutte le altre serie in onda in quei giorni, compresa The Big Bang Theory.