Il momento è arrivato, lo sappiamo ormai da mesi: la fine di The Big Bang Theory incombe all'orizzonte. Ce l'hanno comunicato gli attori con i loro addii sui social, abbiamo assistito a smantellamenti dei set e a un flashmob in onore del pubblico (in studio e no). Si pensa già a quello che verrà dopo, ci si domanda se esisterà un'altra sitcom simile, si spera di rivedere gli attori in ruoli di rilievo. Ma tutto questo prenderà forma dopo, alla fine degli ultimi titoli di coda.
The Big Bang Theory ci ha accompagnato per dodici lunghi anni, e alcuni di noi erano appena entrati nell'adolescenza quando è iniziata. Quanto è complicato dirle addio! Salutare Leonard, Penny, Raj, Howard e Sheldon. Abbiamo imparato ad amare follemente anche Amy e Bernadette. Ci mancheranno Stuart, Bert e addirittura l'odioso Barry Kripke!
Se noi sentiamo un nodo in gola al pensiero dell'addio, immaginate come debbano sentirsi autori e cast.
La sitcom è arrivata a conclusione non perché cancellata dalla CBS, nonostante il calo di ascolti, ma fondamentalmente per decisione di Jim Parsons. L'interprete di Sheldon era pronto a svestire i panni del fisico teorico, che secondo lui ha detto tutto quello che doveva dire, per aprirsi al futuro.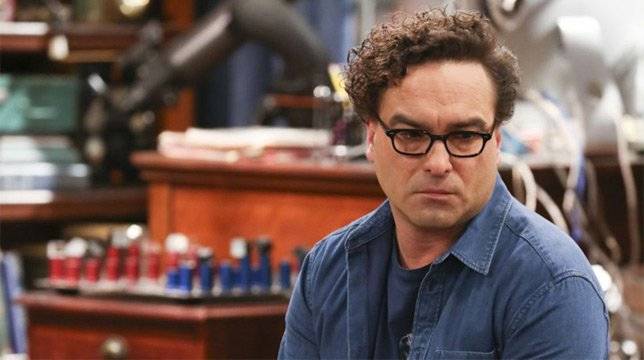 Con una punta di malizia, dobbiamo ammetterlo, la riluttanza a concludere è evidente. Ok, gli altri attori erano pronti a firmare per una stagione numero tredici, ma che questa fosse la conclusiva si sa da un bel po'. E invece, a fine febbraio, gli autori hanno ammesso di non aver ancora scritto il finale! Certo, questo non si traduce in "non sapere quello che accadrà", ma a pochissimi episodi della fine non siamo molto fiduciosi. Come mai? Fino ad ora non è successo niente che gridi stagione conclusiva.
Kaplan, riguardo a quello che accadrà negli episodi conclusivi di The Big Bang Theory, ha detto:
Stiamo cercando di stare molto attenti con il finale, perché lo show è importante per molte persone. Vogliamo dare al pubblico la degna conclusione che si merita. E deve essere anche divertente!
È una sfida, ma una bella sfida, e potremmo farcela… ma anche sbagliare. Vogliamo creare una conclusione che sia soddisfacente a livello emotivo, che sia sorprendente, ma anche "giusta". Guardando indietro si dovrà pensare "non me l'aspettavo ma a posteriori non sarebbe potuto andare diversamente".
Guardandoci intorno non è che ci siano così tante aspettative nei confronti del finale di stagione della sitcom (niente a che vedere con quello di Game of Thrones), che da tempo deludeva con episodi inutili, battute trite e ritrite e, in generale, delle storyline piatte. Però è indubbio che chi è rimasto fedele ai quattro scienziati voglia sapere come va a finire. Che finirà è certo, sono le modalità a essere abbastanza problematiche. Sono anni che la serie ha smarrito la rotta, è talmente tanto tempo che si reggeva solo sui personaggi, senza dargli nulla da fare, che per noi è anche difficile immaginare il finale che desideriamo!
Dobbiamo sperare nel lieto fine di tutte le coppiette (inclusi Stuart e Denise), con un Raj single stile Joey di Friends?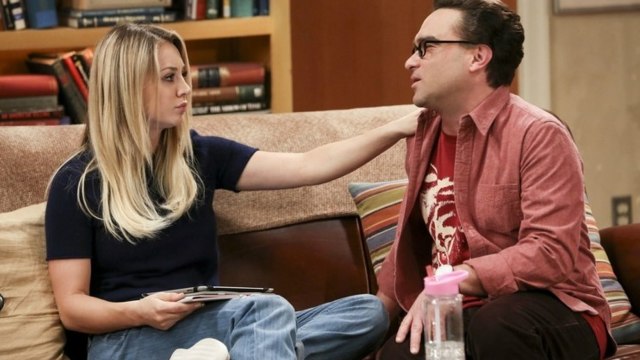 La sorpresa del finale sarà il Nobel a Sheldon e Amy, visto che è l' unica storyline di questa stagione? O forse sarà l'assenza del Nobel, ma bilanciata da una gravidanza della neuroscienziata? Nell'ultimo episodio Raj ha detto addio a Anu, dopo aver vissuto un momento romantico all'aeroporto con Howard; l'ingegnere e Bernadette sembrano aver raggiunto la noiosa vita da sposati che spaventa tutti i trentenni italiani (che forse hanno ragione?); Penny continua a non fare nulla, se non fornire momenti comici allo show.
Unica nota positiva è stato il confronto tra Leonard e la madre, avvenuto nell'ultimo episodio. C'è stata una riappacificazione, con tanto di lacrime (nostre e dei due personaggi). Forse questo, più di tante altre cose, ci fa capire che siamo verso la fine di un'era. Ma la storia del fisico sperimentale non può poggiarsi solo sul rapporto con la madre, il suo centro di gravità è sempre stato Penny. Ma come potrebbero sorprenderci? Cosa potrebbero proporci nell'ultimo episodio per accontentarci senza, però, snaturare i personaggi? Non lo sappiamo. Speriamo lo sappiano loro!
Le serie tv, in generale e quindi anche The Big Bang Theory, sono come le storie che leggiamo nei libri, solo che le leggiamo a puntate come quando gli autori pubblicavano sui periodici.
Una storia ha un inizio, uno svolgimento e una fine. Una buona scrittura ci fa capire, passo dopo passo, dove si andrà a parare. Anche nelle storia con un finale a sorpresa l'autore ci indirizza verso una conclusione logica, inserendo indizi ed elementi chiave, per poi ribaltare tutto in modo, sì, sorprendente ma anche sensato. Forse è questo che vogliono fare gli autori e ci noi stiamo fasciando la testa prima di rompercela? Dopo dodici anni di intrattenimento non possiamo che dar loro il beneficio del dubbio. Ma li aspettiamo al varco. Non deludeteci, vi preghiamo!