Per ben 12 stagioni The Big Bang Theory ci ha fatto compagnia e ci ha insegnato qualcosa sull'amicizia, sull'amore e addirittura sulla scienza (e ci ha stupiti anche dopo il finale). Abbiamo trascorso molte serate in compagnia di Leonard, Sheldon, Penny, Amy, Bernadette, Howard e Raj e ci hanno fatto ridere in più di un'occasione. Abbiamo visto alcune coppie formarsi, altre scoppiare e alcune passare dei momenti di crisi.
Abbiamo amato Sheldon e Amy, Howard e Bernadette e, ovviamente, anche Leonard e Penny. Ed è proprio su quest'ultima coppia che oggi vorremmo focalizzarci in maniera più approfondita.
La relazione tra i due non è mai stata facile. Hanno dovuto affrontare lontananza, incomprensioni, diversità caratteriali e chi più ne ha più ne metta. Come ben sappiamo, infatti, il loro rapporto non è mai stato tutto rose e fiori: ci sono stati alcuni elementi che hanno fatto apparire la loro relazione addirittura tossica.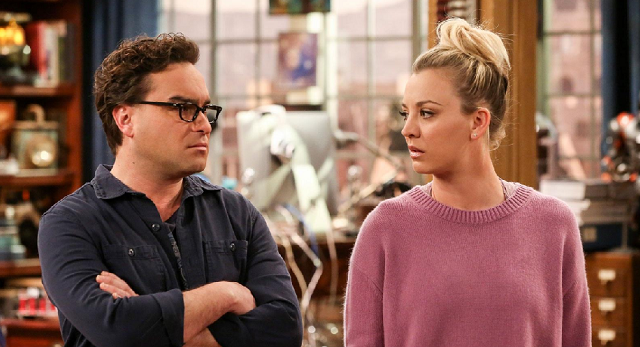 Il punto principale da cui dovremmo partire è: quante volte si sono lasciati? E, soprattutto, quante volte si sono proposti l'uno all'altra senza poi sposarsi?
Mentre The Big Bang Theory sfrutta tutte queste situazioni per farci soltanto sorridere, noi vogliamo analizzare più nel dettaglio ciò che consegue dai loro atteggiamenti "insicuri".
Iniziamo ora con il dire qualcosa che potrà sembrare estremamente scontato e non problematico: Leonard e Penny sono molto, molto diversi l'uno dall'altra.
Penny è una ragazza di campagna che si è trasferita per cercare di diventare un'attrice di successo. Ha molti amici a cui piace fare festa, le piace bere e guardare lo sport in televisione. Leonard, d'altro canto, è un ragazzo insicuro cresciuto con una madre estenuante. Trascorre la maggior parte delle sue giornate a fare esperimenti scientifici, a giocare a giochi di ruolo o videogame e a guardare film e serie televisive.
L'amicizia tra i personaggi di The Big Bang Theory è stata senza ombra di dubbio positiva: i due, infatti, potevano confrontarsi e consigliarsi a vicenda su svariate situazioni. È stata la loro relazione di coppia che ha di fatto accentuato ancor di più le loro insicurezze.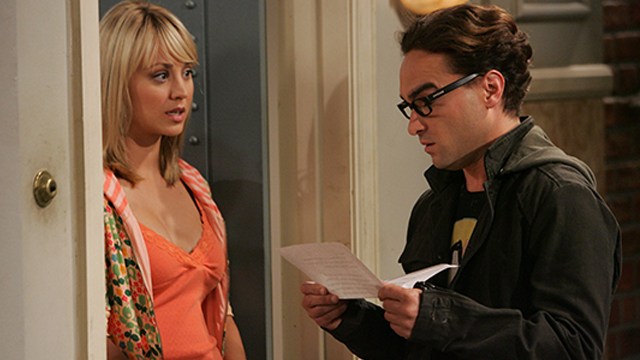 Penny non si sentiva all'altezza del suo ragazzo perché non aveva un'istruzione "adeguata". Leonard ha tentato per molto tempo di sembrare più "virile" agli occhi della sua compagna pur di non considerarsi inferiore. Il problema è che le loro insicurezze non hanno fatto altro che aumentare, rendendo la loro relazione quasi "tossica" sin dall'inizio.
Ad accrescere ancor di più il senso di inadeguatezza di Leonard, poi, ci ha pensato anche la stessa Penny: è capitato spesso che parlasse di lui quasi "confrontandolo" con i suoi ex fidanzati. Non lo hanno risparmiato nemmeno Sheldon, Howard e Raj, dato che molte volte lo hanno quasi preso in giro paragonandolo ai tipi d'uomo con cui Penny era solita uscire prima di lui.
Insomma, l'insicurezza di Leonard non ha fatto che essere alimentata da questa relazione!
Il senso di inadeguatezza del fisico è sfociato, successivamente, addirittura nel tradimento. Forse Leonard si sentiva così "inferiore" rispetto alla sua fidanzata da voler provare a se stesso che se avesse voluto avrebbe potuto avere anche altro. Il fatto che poi abbia deciso di rivelare il suo errore a Penny proprio mentre si stavano dirigendo verso la cappella nuziale per sposarsi, poi, ci è sembrato parecchio sospetto. E forse lei meritava un finale migliore come spieghiamo qui.
Ma Leonard lo ha fatto soltanto per onestà o in realtà voleva sabotare la propria relazione?
Per concludere, c'è un altro aspetto della relazione tra Penny e Leonard che non ci è mai stato realmente bene e ci ha fatto storcere il naso in più di un'occasione. Molte volte, parlando con i suoi amici, Penny fa intendere – scherzando – di essersi "accontentata" di Leonard. Questo può far sorridere, ma se pensiamo davvero al senso delle parole intese?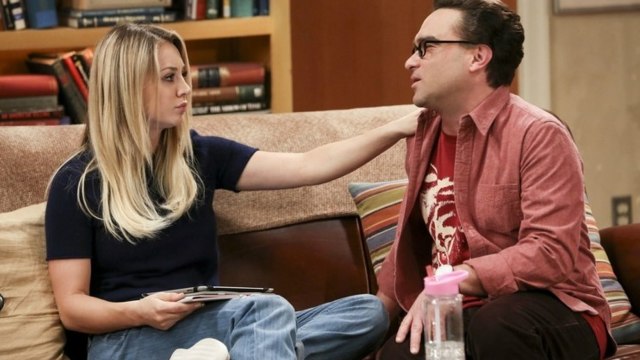 Forse Penny era stanca delle solite uscite occasionali e ha visto in Leonard un porto sicuro? E se, dall'altro lato, Leonard fosse rimasto con Penny soltanto perché credeva che non avrebbe potuto avere di meglio? Se il suo senso di insicurezza si fosse spinto a tal punto da fargli credere di non poter aspirare a qualcosa di più?
Insomma, di elementi negativi nella relazione dei due protagonisti di The Big Bang Theory ce ne sono un bel po'.
Nonostante ciò, lo sappiamo bene, li abbiamo amati alla follia.
Ci hanno fatto ridere, piangere ed emozionare e, anche se il nostro lato realistico ci dice che la loro relazione può essere davvero definita tossica, la nostra parte sognatrice ci fa pensare che sono a dir poco perfetti insieme.