# #
Stiamo guardando gli ultimi minuti di The Big Bang Theory, l'emozione ci pervade, ma ci sono dei segnali che ci fanno storcere il naso. Puntano in una direzione strana, ma no… non sarà possibile. E invece… Penny Hofstadter è incinta, è felice di esserlo e ha completamente perso la testa! L'ultimo episodio della sitcom di Chuck Lorre ha scontentato moltissimo i fan dell'ex aspirante attrice a causa del suo repentino cambiamento riguardo alla scelta di avere – o meglio, non avere – figli.
# #
Siamo nel caos? Apparentemente sì. Qui vi abbiamo parlato di come gli sceneggiatori abbiano pensato di onorare Penny con una gravidanza, suscitando nel fandom reazioni contrastanti. Ma procediamo con ordine.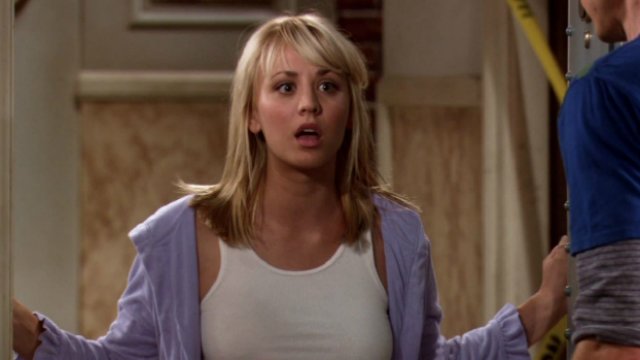 Penny appare nel primo episodio di The Big Bang Theory e sembra essere una ragazza festaiola, un po' superficiale e di certo meno brillante dei suoi vicini di casa.
Con il passare degli episodi e delle stagioni, la donna ha dimostrato di essere molto di più. Ha avuto la maturità di riconoscere il fallimento della sua carriera di attrice, si è messa in gioco con un nuovo mestiere, è maturata emotivamente lasciandosi alle spalle un passato infantile. Inoltre, Penny è una delle poche che sa come prendere Sheldon. Dopo un inizio burrascoso, la loro relazione si è evoluta fino a diventare uno dei rapporti più amati dai fan. Non potrebbero esserci due persone più diverse, ma in qualche modo si capiscono, si aiutano e si vogliono bene.
# #
Centrale è ovviamente il suo rapporto con Leonard. Spesso ci sono state lamentele riguardo alla loro storia d'amore: troppo noiosa, banale, senza futuro. Qualcuno si sarebbe aspettato anche una rottura proprio nel finale di stagione. I due sembrano non avere nulla in comune, dai gusti cinematografici – in realtà Penny è maturata anche in questo, imparando a condividere le passioni del marito – alle cose più serie. Come il volere o meno un bambino.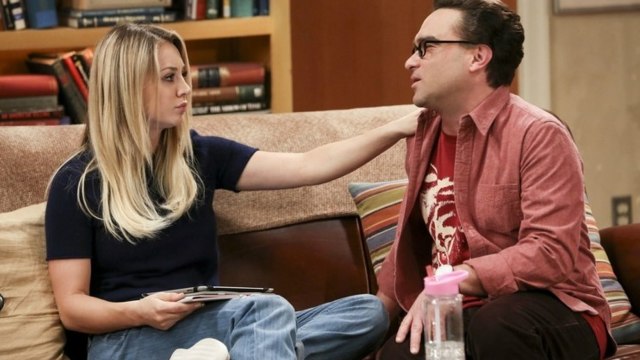 Questa incompatibilità è proprio difficile da superare. Non sono pochi i matrimoni che sono finiti per questo motivo.
Forse sarebbe meglio capire prima di sposarsi se si condividono gli stessi progetti… o no? In realtà, spesso, l'amore e il desiderio di condividere la vita con l'altra persona fa passare tutti i disaccordi in secondo piano. In fondo, molti pensano, ci iniziamo a sposare e poi si vedrà. In alcuni casi questo "atto di fede" è fecondo, scusateci il gioco di parole! Infatti quello di avere figli diventa un desiderio di entrambi e tutto va per il meglio. In altri casi, invece, il dissidio rimane e si arriva allo scontro.
Nel caso di Penny e Leonard sembrava che il momento di scontro fosse arrivato, ma fosse stato anche superato. La donna aveva confessato al marito che proprio non se la sentiva di diventare mamma, e che comunque glielo aveva detto sin da subito. Leonard, ovviamente, c'era rimasto male ma poi si era reso conto che la donna non l'aveva mai illuso e quindi aveva deciso di rispettare il suo volere. A che pro, allora, mostraci una Penny incinta e felice nel finale di serie?
Sia ben chiaro: qui non si fanno processi ai futuri genitori o a chi desidera un figlio. Il problema è che questa gravidanza è di Penny. Che aveva detto più e più volte di non volerne sapere!
Quando Bernadette ha avuto i due bambini è stato fantastico per lo show, che ha fatto un lavoro eccellente. Ci hanno mostrato che una donna in carriera può essere un'ottima mamma, che ci sono momenti in cui – per quanto li amiamo – abbiamo bisogno di tempo lontano dai nostri bambini. Bernadette ci ha fatto capire che non si perde la propria individualità quando si diventa genitori. Se fosse stata Amy a rivelare di essere incinta, sarebbe stata una bellissima sorpresa. In passato sia lei che Sheldon hanno dichiarato di voler allargare la famiglia.
Vedere Sheldon alle prese con un neonato sarebbe stato esilarante!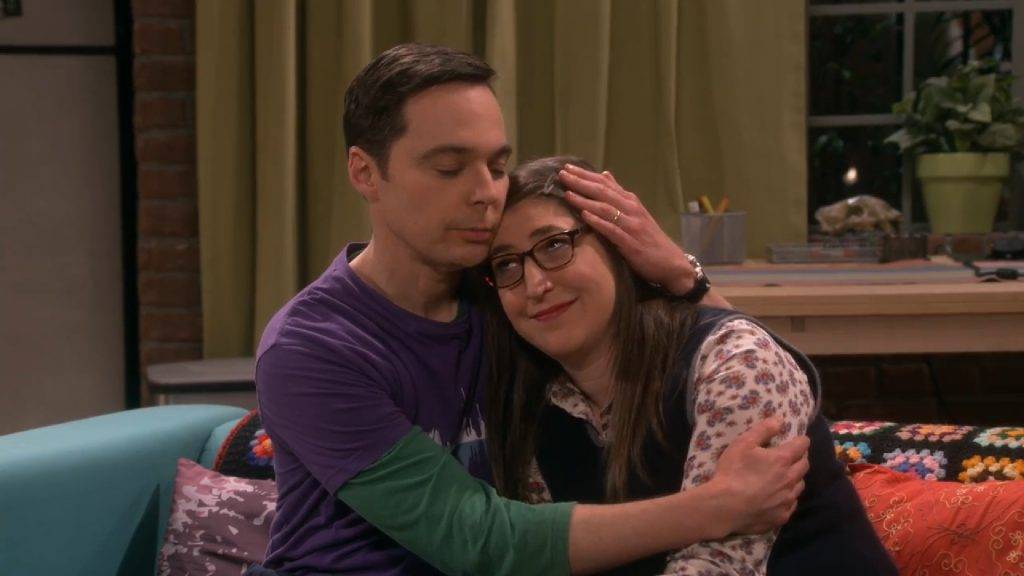 Il problema non è fare figli, ma è invalidare la scelta consapevole della donna. Scelta che è stata accettata anche dal marito. Parliamo di una serie tv, qui non è che i bambini "capitano" o "sono un incidente". Non è neanche il fatto che Penny potrebbe essere o meno una cattiva madre. Anzi. Le ragazze e Leonard hanno scherzato più volte sull'essere i genitori putativi di Sheldon. Memorabile l'episodio in cui Penny legge un libro di pedagogia di Bernadette e applica i consigli su come educare i bambini per manipolare l'uomo (riuscendo alla perfezione nel suo intento).
Questa è la sottile – ma sostanziale – differenza: la vera Penny avrebbe potuto essere un'ottima madre, ma non voleva esserlo.
Il personaggio meritava una fine migliore, coerente con sé stessa e con le sue affermazioni degli ultimi anni. E invece no. Gli autori hanno voluto scegliere la strada più semplice per dare una conclusione alla storyline di Leonard e Penny. La notizia finale di una gravidanza dà il giusto effetto sorpresa senza necessitare, da parte loro, di un'applicazione particolare. Certo, questo non ci rovina le emozioni del finale della serie, continueremo ad amarla e di certo ci mancherà come avevamo preannunciato. Ma ci lascia un sapore amaro in bocca, che proprio non riusciamo a togliere.