Questo è il primo anno, dopo 12 anni, che The Big Bang Theory non è presente con una nuova stagione. Per quanto i produttori abbiano provato a consolare i fan con Young Sheldon e altri progetti simili, di sicuro la nostalgia per Penny, Leonard, Howard, Bernadette, Amy, Sheldon e Raj è davvero tanta. Ma se da un lato l'assenza del gruppo di amici di Pasadena è importante, non si può dire altrettanto per altri personaggi.
Qui vi sveliamo i 5 di cui avremmo fatto volentieri a meno.
1) Signora Fowler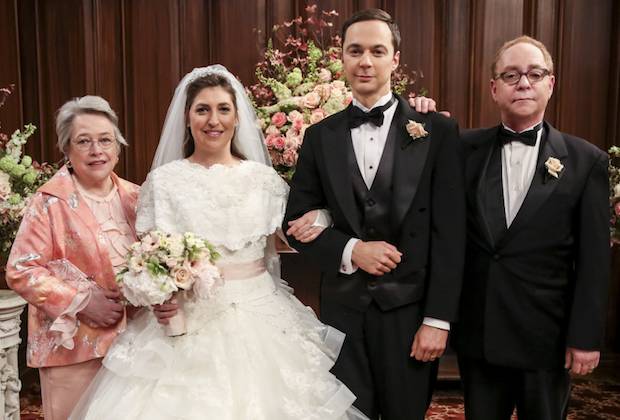 Kathy Bates interpreta la madre di Amy Farrah Fowler nelle ultime due stagioni di The Big Bang Theory (le apparizioni durante la terza stagione avevano il volto di Annie O'Donnel). La signora Fowler appare da subito, senza preoccuparsi di nascondere la sua indole, come una madre iperprotettiva nei confronti della figlia. Tanto dai racconti di Amy quanto per stessa ammissione della signora sappiamo che ha costretto la figlia a passare l'infanzia lontano dagli amici, dato che temeva che potessero fuorviarla, punendola in strani modi, tipo rinchiuderla nell'armadio. È dispotica anche nei confronti del marito. Per poco rischia di rovinare il matrimonio di Amy e Sheldon, se non fosse per Penny che la ferma, difendendo l'amore dei suoi amici. Inizialmente non vede di buon occhio Sheldon, ma finirà per legare molto con lui essendo molto simili di carattere.
Sebbene sia direttamente collegata a uno dei protagonisti della serie, il personaggio della Signora Fowler non è rimasto impresso per una particolare simpatia o capacità di trascinare il pubblico. Contrariamente ad esempio alla madre di Leonard, il fatto di essere una persona rigida e irruente non ha suscitato a nostro avviso quel senso di simpatia che si può generare mettendo insieme comicità e serietà.