Sono passate già alcune settimane dall'emozionante finale di The Big Big Bang Theory e per questo è arrivato il momento di fare un bilancio. L'ultima puntata di questa sitcom è stata un vero successo e non ha per nulla deluso i fan che si sono commossi nel vedere Sheldon e Amy vincere il loro tanto agognato riconoscimento. Il discorso di Sheldon in cui ha finalmente ringraziato i suoi amici per averlo reso l'uomo che è diventato resterà sicuramente nella storia.
Ma la storyline del Nobel non è stata al centro solo del grande finale, ma anche di tutta la dodicesima stagione.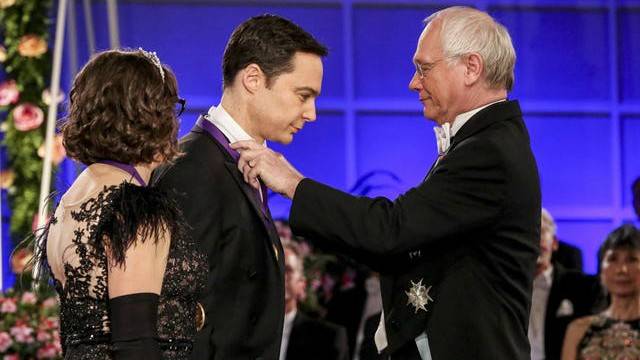 È stato senza dubbio interessante vedere le difficoltà che i due protagonisti hanno dovuto superare per realizzare il loro sogno. La disputa con i due fisici che volevano rubargli il premio poi ha dato vita a diverse gag divertenti. Inoltre la determinazione con cui Sheldon si è battuto affinché anche sua moglie fosse in gara per il Nobel ci ha fatto comprendere quanto il fisico sia cresciuto e sia diventato meno egoista. Ma non è che gli autori hanno dedicato troppo spazio a questo argomento, ignorando quindi l'evoluzione degli altri personaggi di The Big Bang Theory?
In realtà è da tempo che Sheldon (scopri qui 10 segni della tua personalità che ti assoceranno a questo personaggio) è diventato il protagonista assoluto di una sitcom che all'inizio aveva un cast corale. Da quando i fan hanno mostrato di essersi innamorati dello strambo e divertente dottor Cooper, gli autori gli hanno concesso sempre più spazio negli episodi. Man mano che la vita degli altri personaggi si appiattiva, Sheldon diventava sempre di più la star indiscussa della sitcom. Lo vedevamo crescere e superare le sue paure con Amy, cadere e rialzarsi e facevamo il tifo per lui. Il fatto che gli autori di The Big Bang Theory abbiano continuato su questa linea anche in quest'ultima stagione non deve quindi sorprenderci affatto.
Ma è stato giusto dedicare tanto spazio a Sheldon Cooper e al suo Nobel? Probabilmente no.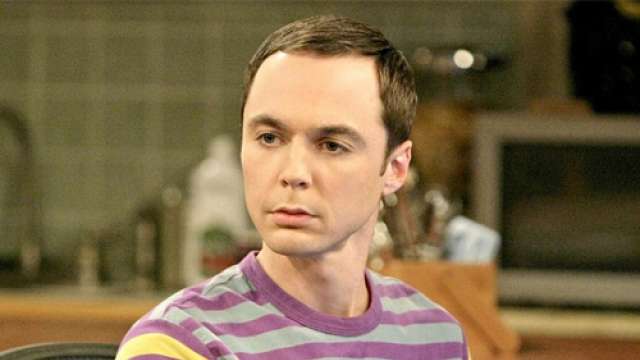 Gli autori hanno decisamente dedicato troppo tempo a questa storyline che è stata trattata in maniera troppo ridondante. Soprattutto se notiamo che gli altri personaggi hanno finito per fare da contorno. In quest'ultima stagione avrebbero dovuto mettere la parola fine alla storia di tutti i protagonisti, ma questo non è successo. Che sviluppo hanno avuto Howard e Bernadette? Speravo proprio che in questi ultimi episodi potessero diventare qualcosa di più di due genitori esauriti: questo argomento era infatti stato trattato a sufficienza nelle stagioni precedenti. Sarebbe stato bello se Howard avesse ricevuto qualche promozione o avesse incontrato finalmente suo padre.
Come si è conclusa invece la ricerca di Raj del vero amore? Il ragazzo dopo aver accettato di farsi combinare un matrimonio da suo padre e aver frequentato Anu per molti mesi, ha deciso di lasciarla nel penultimo episodio perché grazie a Howard si è reso conto che non era fatta per lui. L'unico che forse ha davvero avuto una crescita in queste puntate è stato uno dei personaggi più marginali, Stuart Bloom. Ha infatti finalmente superato la sua paura di impegnarsi ed è andato a vivere con la sua dolce metà.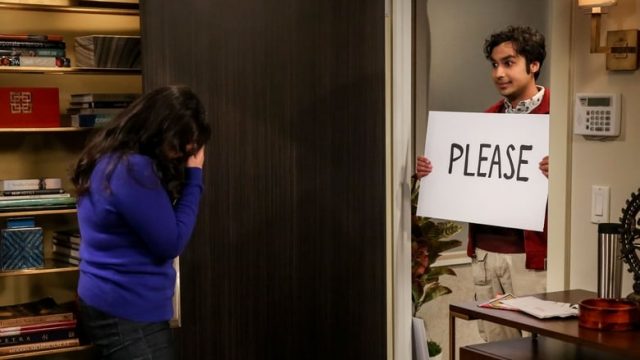 E che dire di Leonard e Penny? La loro storyline è stata trattata in maniera davvero troppo frettolosa.
Dopo essere stati ignorati per diverse stagioni, questa volta i due personaggi dovevano prendere una decisione davvero importante: avere o no un bambino? La ragazza non era molto sicura di voler diventare madre, mentre suo marito aveva sempre sognato di avere dei bambini intelligenti e bellissimi da Penny. Questo grande problema è stato raccontato in maniera piuttosto rapida in qualche episodio e poi accantonato fino alla rivelazione finale: Penny nell'ultimo episodio ha scoperto infatti di essere incinta e sembrava esserne contenta.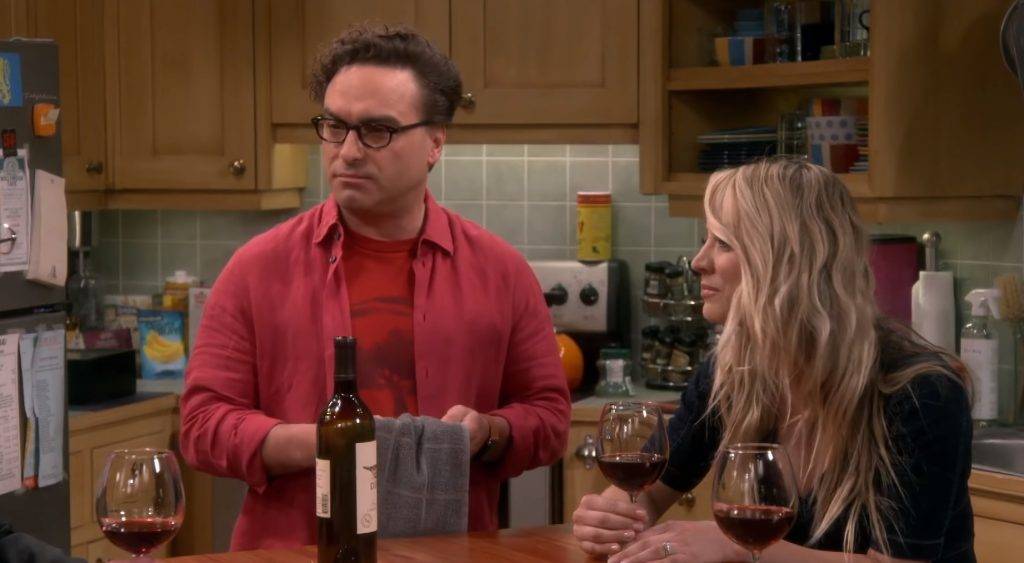 Come mai ha cambiato idea? Non lo sappiamo e la sua scelta ha infatti spiazzato i fan dello show che non sono riusciti a spiegarsi il suo repentino cambio d'opinione. Gli autori di The Big Bang Theory allora sono intervenuti per motivare la sua scelta ma hanno solo peggiorato la situazione, scatenando innumerevoli polemiche (scopri qui cosa hanno detto). Ma in ogni caso se gli autori devono intervenire per spiegare una scelta narrativa vuol dire che non l'hanno spiegata sufficientemente bene. Se magari avessero dedicato meno scene alla lotta per il Nobel di Sheldon e Amy e più episodi a Penny, facendoci capire meglio perché ha deciso di accettare con gioia la sua maternità, probabilmente non ci sarebbe stata nessuna polemica. Per fortuna almeno Leonard ha avuto la possibilità di riconciliarsi con la madre nel penultimo episodio.
Proprio nel ventiduesimo episodio di The Big Bang Theory sono state chiuse tutte le storyline in sospeso prima del gran finale che è stato dedicato solo agli Shamy.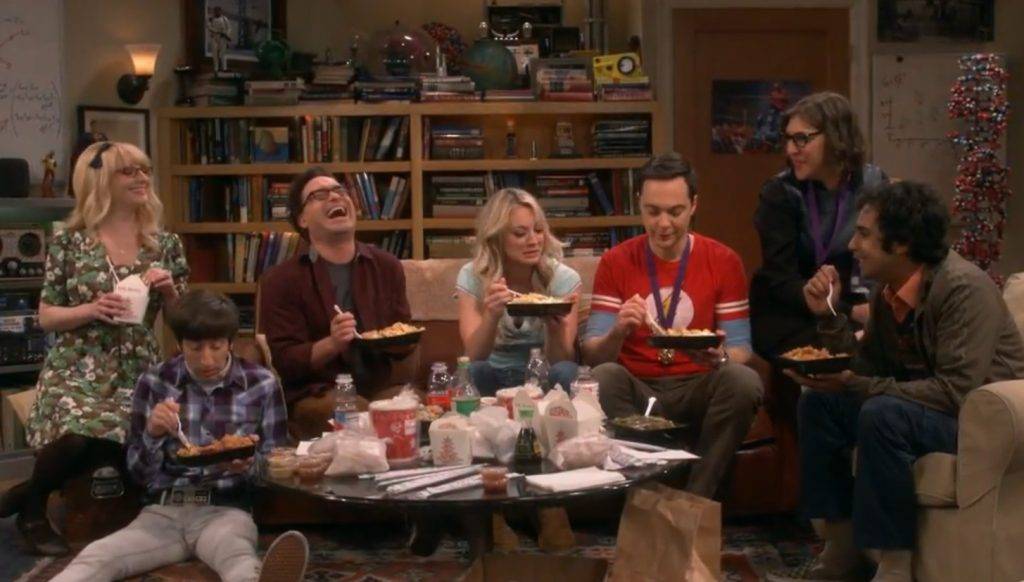 Nel doppio episodio che ha chiuso la sitcom non c'è stato spazio per null'altro che per la prestigiosa cerimonia del Nobel a cui Sheldon ed Amy hanno partecipato. Anche se il nostro fisico preferito ha voluto valorizzare i suoi amici nel suo discorso, gli autori della serie non hanno fatto lo stesso, rendendoli per l'ennesima volta dei personaggi di contorno. Quindi in definitiva ritengo che sebbene la storyline dedicata al protagonista sia stata interessante e ci abbia preparato all'ultimo emozionante episodio, tuttavia abbia messo in ombra gli altri protagonisti che avrebbero meritato più spazio in questa ultima divertente stagione.