Attenzione: evitate la lettura se non volete imbattervi in spoiler sul decimo episodio della dodicesima stagione di The Big Bang Theory
Lasciate perdere. Chiudete le critiche feroci in un cassetto, mettete un lucchetto e non riapritelo più. Fatelo, fatelo davvero. Perché The Big Bang Theory non è mai stata una serie tv senza difetti. Non sarà mai la miglior comedy di sempre e non merita di essere definita un capolavoro. Perché sottolineare i limiti è un dovere di appassionati e addetti ai lavori, ma massacrarla è deleterio. Lo era ieri, all'alba dell'avvento delle "donne" che a detta dei più avrebbero snaturato la creatura migliore di Chuck Lorre. E a maggior ragione oggi, dopo aver visto il miglior episodio della sua lunghissima storia.
Parliamo delle sensazioni provate dopo esserci imbattuti in una puntata della prima era? Macché.
Siamo arrivati, tra alti e bassi, alla dodicesima stagione. In uno dei quei momenti in cui quasi tutte le serie tv hanno già dato il cento per cento e percorrono più o meno dignitosamente il mesto cammino verso il tramonto. The Big Bang Theory, invece, è fatta di un'altra pasta. Ha dato il meglio di sé dopo dodici anni. Con un episodio straordinario divenuto iconico un secondo dopo aver passato i titoli di coda. Una puntata che ha mostrato con forza la maturità raggiunta da questo splendido racconto. Grazie ad un crossover che è molto più di un'asettica operazione commerciale. E ad un personaggio, Sheldon Cooper, che non smette mai di sorprenderci e lasciarci senza fiato.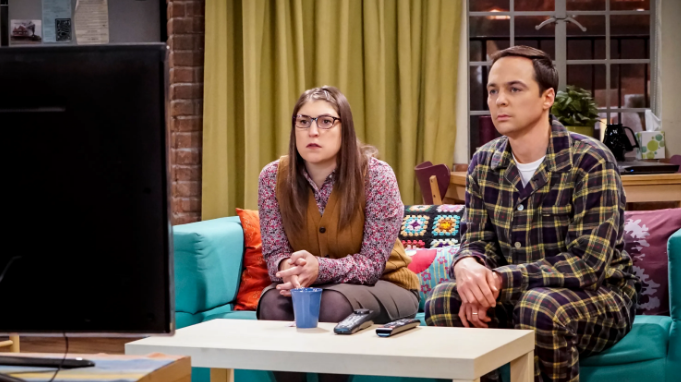 The VCR Illumination, decimo episodio dell'ultima stagione di The Big Bang Theory, ha abbracciato lo spin-off Young Sheldon in modo sorprendente, senza mai essere stucchevole. La crisi di Sheldon Cooper, messo in ginocchio dalla presunta indimostrabilità della teoria sulla quale stava lavorando con l'amata Amy, è esplosa con toni malinconici e originali. Del personaggio che avevamo conosciuto tanti anni fa non è rimasto niente, se non tutto. Il suo percorso di crescita non l'ha mai snaturato, rendendolo migliore ed ecletticamente sfaccettato. La comicità non ha mai ceduto il passo al dramma di un genio cresciuto tra mille difficoltà, ma ha imparato a convincerci.
The Big Bang Theory, figlia prediletta delle sit-com di penultima generazione, l'ultima a potersi permettere le vetuste risate del pubblico e l'ormai anacronistica multicamera, è diventata grande e ha conquistato presente e futuro rimanendo ancorata al passato. L'ingresso in scena di Amy e Bernadette, unito alla valorizzazione costante di Penny, l'hanno avvicinata a Friends: un compromesso necessario che ha fatto storcere il naso ai fan della prima ora, ma capace di dare nuova linfa a personaggi e situazione che avrebbero rischiato altrimenti di cadere e ricadere nei soliti stereotipi e cliché. Dodici stagioni, a quel punto, non sono sembrate poi così tante.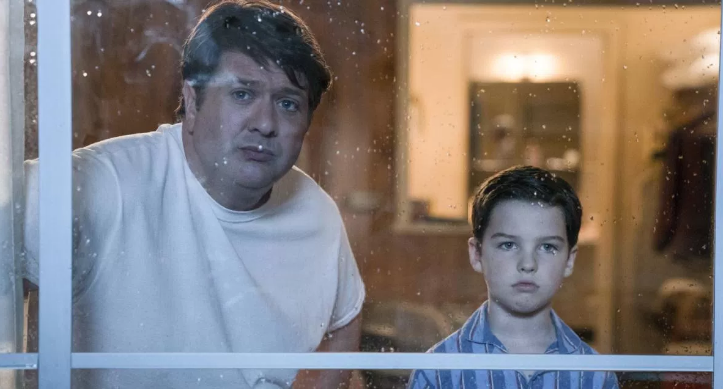 La scelta (coraggiosa e non scontata) di dar vita allo spin-off dedicato all'infanzia di Sheldon ci ha permesso inoltre di conoscere meglio e amare ancora di più, se possibile, uno dei personaggi migliori di sempre. Ma serviva una dimostrazione tangibile. Un manifesto definitivo. Un episodio che unisse i fili e trasformasse la comedy che "doveva finire sei anni fa" in un'opera immortale che può dare il meglio di sé anche dopo così tanto tempo. Alla fine è arrivato. The VCR Illumination ha chiuso il cerchio in modo emozionante tanto da sembrare quasi un finale di serie, regalandoci uno spaccato toccante del rapporto di Sheldon con il padre e, soprattutto, con se stesso.
Culminato nello straordinario parallelismo, sottolineato da Amy, tra la vita e gli studi di Sheldon, degni di un Nobel, con la semplice lezione di vita di George. Un allenatore vincente anche senza un trofeo tra le mani. E un padre migliore di quanto avessimo pensato per troppo tempo.
Il fisico inadatto a relazionarsi col prossimo è in realtà un uomo che sa essere profondamente empatico con la parola giusta al momento giusto. E uno sguardo rivolto allo schermo, quello con cui ringrazia il padre, che vale più di ogni altro discorso. L'apice emotivo, necessario e indimenticabile, di una serie tv che sa coinvolgerci come poche altre. Alla faccia di chi non si è mai arreso alla crescita di The Big Bang Theory. E di chi non l'ha mai compresa fino in fondo, fermandosi allo strato superficiale di una sit-com che secondo tanti avrebbe dovuto limitarsi a far ridere. Lasciate perdere. Fatelo ora. Perché The Big Bang Theory è, prima di tutto, una grande fiaba. Un'atipica, insolita e classica fiaba.
Una di quelle che ti raccontano quando sei piccolo.
E capisci davvero nel momento in cui diventi grande.
Antonio Casu