Una volta si diceva che non bisogna mai invitare un proprio ex al matrimonio, e Ted Mosby sarebbe decisamente d'accordo con questa affermazione, ma non Kaley Cuoco di The Big Bang Theory.
Come tutti coloro che seguono @normancook (Kaley Cuoco) su Instagram già sapranno, sabato 30 giugno è stato celebrato il secondo matrimonio della diva resa celebre dalla comedy The Big Bang Theory con il suo neosposo Karl Cook, che le aveva fatto la proposta proprio nel giorno del suo compleanno, provocando una reazione davvero indimenticabile.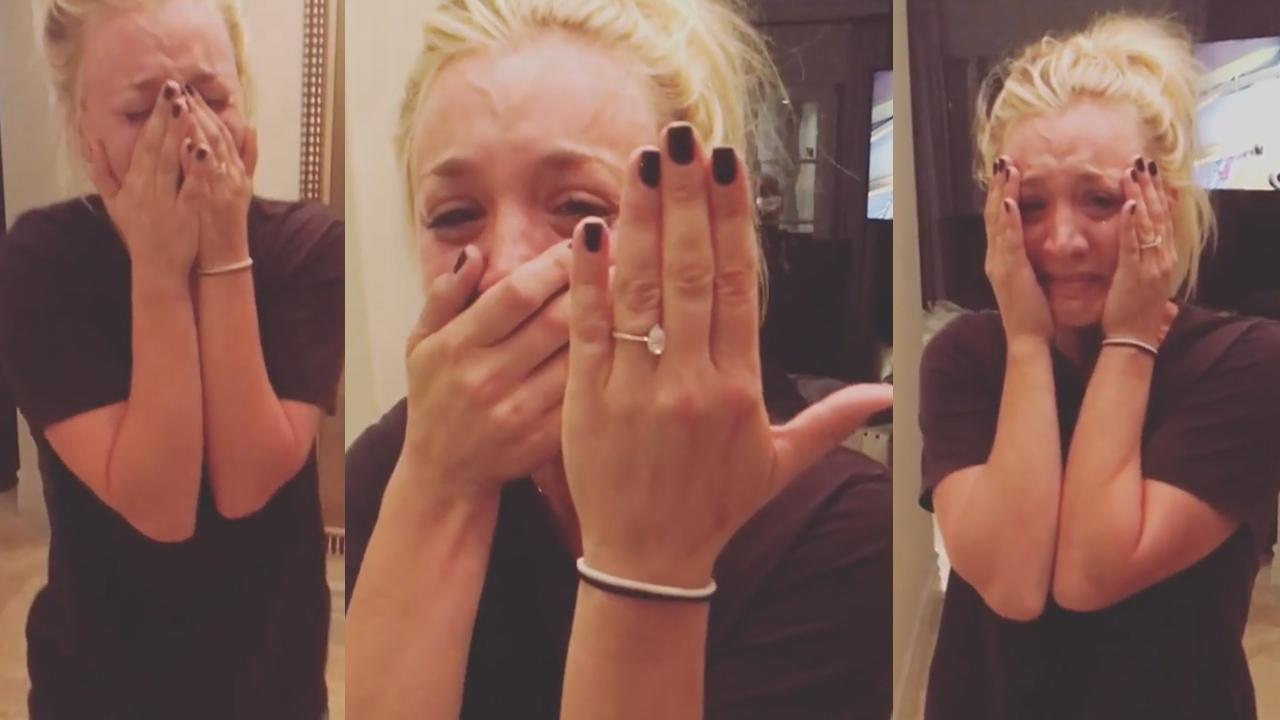 Ai festeggiamenti hanno ovviamente partecipato tutti i colleghi di The Big Bang Theory, ma in particolare la nostra attenzione è stata attratta da Johnny Galecki e la sua infinita dolcezza, che si conferma dentro e fuori dalla serie.
Su Instagram per l'appunto ha postato diverse foto dell'evento, e due in particolare con delle dediche davvero speciali, in cui augura tutto il bene del mondo alla sua ex fidanzata, alla sua collega, alla sua amica e al suo meraviglioso e fortunato sposo.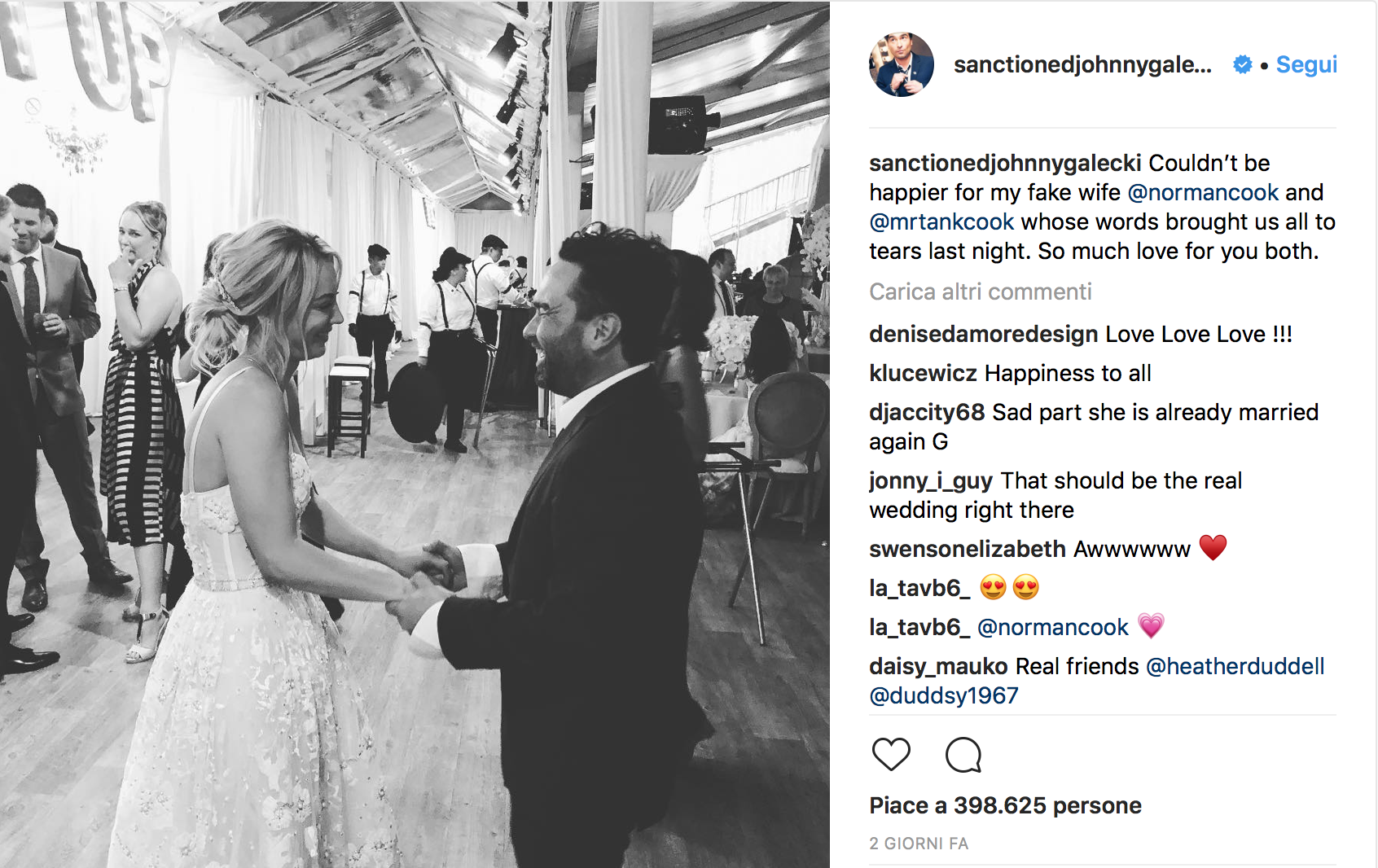 Non potrei essere più felice per la mia finta moglie @normancook e per @mrtankcook, le cui parole ci hanno commossi tutti la scorsa notte. Vi voglio un mondo di bene.

Le mie più grandi congratulazioni ai neo sposi. Vi voglio così bene! @normancook e @mrtankcook sono ancora molto commosso da questa serata.
Questo periodo di matrimoni famosi ha reso davvero più piccante questa estate già abbastanza calda, ma molto diversi sono stati i festeggiamenti molto riservati, e direi molto inglesi (o per meglio dire scozzesi) della coppia di Game of Thrones, Kit Harington e Rose Leslie, rispetto al divertimento e alla meravigliosa stravaganza della coppia statunitense.
Kaley ha regalato ai suoi fan chicche dal matrimonio di ogni tipo, dagli invitati, agli addobbi, alla musica, fino allo spirito stesso del divertimento e dell'esplosione di gioia stampata sul suo viso.
E ancora una volta abbiamo avuto la dimostrazione che quell'amicizia dietro la telecamera non è solo fittizia, non è solo un gioco, un trucco illusorio, ma talmente reale da permettere anche a due ex di essere sinceramente felici l'uno per l'altra.