La fine di The Big Bang Theory è arrivata. Anche se noi spettatori aspettiamo ancora di vedere il finale della serie, in onda il 16 maggio, il set è già stato smantellato. È proprio l'attore Johnny Galecki a metterci a conoscenza dell'evento con un video molto doloroso per tutti i fan.
Concluse le riprese dell'ultimo episodio, gli studi della Warner Bros non hanno perso tempo e hanno smontato l'intero set, situato nel Teatro 25 a lui dedicato sin dall'episodio pilota girato nel 2007.
Johnny Galecki ha bisogno di aiuto
Il momento è stato immortalato dall'interprete di Leonard Hofstadter che lo ha condiviso con il mondo tramite un post su Instagram. Il video mostra per l'appunto il set smontato e il viso chiaramente rattristato dell'attore, il tutto accompagnato da una colonna sonora d'eccezione ovvero il famoso brano dei Beatles "Help!". Galecki scherza chiedendo aiuto poiché la sua vita è cambiata in tantissimi modi da quando ha iniziato a lavorare in The Big Bang Theory.
Colonna sonora appropriata
La richiesta di aiuto del video ha smosso in massa i fan che non hanno esitato a rispondere al post. I commenti mostravano a pieno la disperazione per la chiusura di una serie che ha significato tanto per molti spettatori.
I fan di The Big Bang Theory si fanno sentire
Un fan chiede addirittura se sia possibile rivedere in futuro il set rimontato da qualche altra parte, come accaduto con il "Central Perk" di Friends. Una domanda che ancora non ha trovato risposta. Lo storico salotto che accolto la nostra gang per 12 anni ora non c'è più.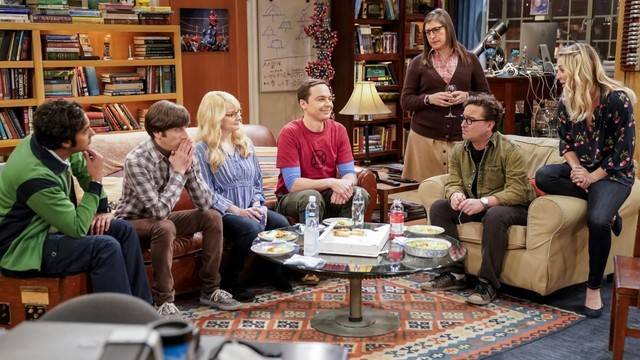 Ancora non si sa nulla su come effettivamente si concluderanno le storie di Leonard e i suoi amici. A questo punto non ci resta che aspettare qualche giorno per il finale affinché ogni mistero sia svelato.