Benvenuti nella puntata della svolta. La puntata che ha cambiato il destino di uno dei protagonisti. Abbiamo discusso a lungo di questo argomento, e senza ombra di dubbio, la storia non finisce qui. Dopotutto siamo solo al dodicesimo episodio di The Big Bang Theory. Non si può pensare che in un momento così centrale dell'ultima stagione, non ci siano ulteriori sviluppi. L'unica cosa che possiamo dire è che la situazione si rigirata su sé stessa. Tanto da sembrare davvero un finale. Fortunatamente non è così. Nel caso in cui non lo abbiate ancora capito, sto parlando di Raj e Anu.
Tutti avevamo dei dubbi all'inizio della loro storia. Se così si poteva chiamare. Si sono incontrati perché l'astrofisico, stanco di essere solo e l'ultimo del suo gruppo a essere ancora single, ha deciso di affidarsi ai suoi genitori per organizzare un matrimonio combinato. Non è di certo una situazione facile per lui, soprattutto considerate le sue difficoltà in passato. Tra mutismo selettivo e le storie andate a finire male, ce n'è di cose da raccontare. Senza contare che erano state proprio le sue ex a metterlo di fronte ai suoi difetti e alle sue stranezze. Poi è arrivata Anu.
Lei è stata in grado di convincere anche i più scettici. Se non per un matrimonio, almeno per una relazione con del potenziale.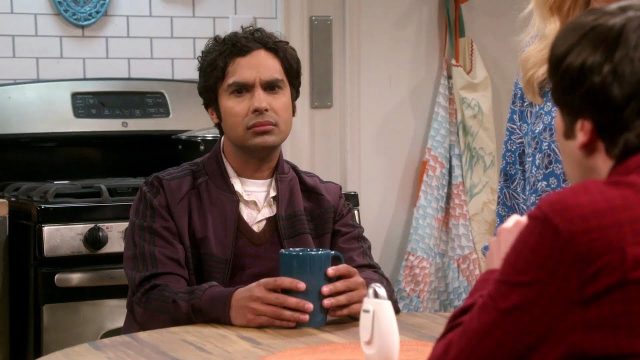 I due assieme sono carini, bisogna ammetterlo. Anche vederli semplicemente come una coppia ci fa capire che veramente potrebbero diventare marito e moglie. Ma c'è una cosa che non va: le motivazioni di Raj. La stessa Anu in questa puntata di The Big Bang Theory, glielo fa notare. Il motivo per cui ha accettato di intraprendere questo percorso, non era trovare l'amore, ma il desiderio di non essere l'unico single del gruppo.
Dopo la litigata nello scorso episodio, la situazione tra i due non è delle migliori. Raj deve ricorrere a vecchi trucchi alla Love Actually per riconquistarla. Alla fine i due, però, rompono il fidanzamento. Ma non finisce qui, Raj e Anu non smetteranno di frequentarsi. Vogliono ricominciare da capo, ma senza la promessa di sposarsi. Solo il tempo (e i prossimi episodi) ci saprà dire cosa succederà tra i due.
Leonard e Penny sono la coppia più importante di The Big Bang Theory.
Se nello scorso episodio Leonard e Penny non rientravano nell'elenco della coppie che hanno affrontato delle difficolta, lo stesso non si può dire di questa puntata. È giunto il momento di affrontare i loro demoni. E quale argomento ci ha fatto dubitare della sicurezza del loro rapporto?
I bambini.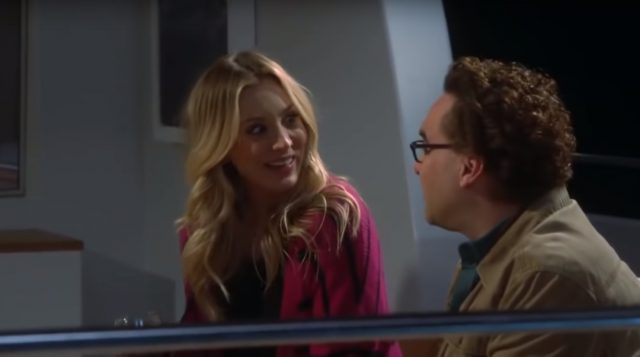 Questa dodicesima stagione di The Big Bang Theory ha portato alla luce le differenze tra i due, soprattutto su un tema del genere. Se da un lato Leonard ha sempre pensato che avrebbe avuto dei bambini in futuro, Penny non ne vuole proprio sapere. Una discussione così importante non poteva di certo essere affrontata in un solo episodio. I due vengono messi di fronte al problema, quando Zack, l'ex di Penny, ritorna e ha una cosa da chiedere a Leonard. Vorresti essere il padre di mio figlio?
Lasciatemi spiegare meglio. Zack, dopo essersi sposato ed essere diventato ricco (chi l'avrebbe mai detto?), torna nella vita di Leonard e Penny per confessare di essere sterile e per chiedere al fisico sperimentale di essere il donatore di sperma per lui e sua moglie, i quali vorrebbe tanto avere un bambino. Ovviamente Penny non è d'accordo. E a pensarci sarebbe davvero strano. Fin troppo.
Ma se quello fosse l'unico modo in cui Leonard potrebbe dire di avere un bambino?
A quel punto la ragazza si ferma a riflettere: è davvero l'unico modo? Siamo solo alla dodicesima puntata, avremo tempo per scoprirlo.