Ci sono momenti in cui gli sforzi sembrano inutili. Come combattere in un uragano. Ma devo credere che una delle belle cose della vita sia ridere. Ci ho sempre creduto e continuerò a farlo
Chuck Lorre ha portato a termine il "credere che una delle belle cose della vita sia ridere" con tutti gli episodi passati di The Big Bang Theory, ma prima o poi un bel viaggio deve finire.
Alcuni mesi fa la conferma della conclusione della serie ha fatto notizia (ne abbiamo parlato qui) e dobbiamo ammettere che, nonostante lo spin-off, The Big Bang Theory ci mancherà terribilmente.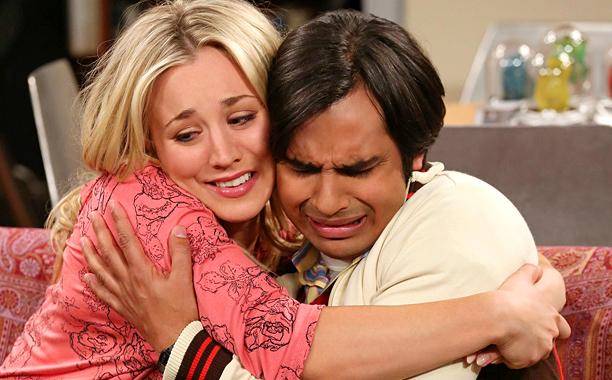 Il creatore della sitcom la pensa proprio come noi, dopo tutto quello che ha passato insieme al cast negli ultimi anni (compleanni compresi).
Ecco le sue parole:
Canti le canzoni, spegni le candeline e poi ti metti a piangere e pensi a tutto quello che ti mancherà
Dal momento della messa in onda del primo episodio della stagione 12 di The Big Bang Theory ci stiamo preparando alla fine di questa avventura.
Ma quali sono i progetti di Chuck Lorre per un finale così atteso?
Ci avviciniamo alla pausa natalizia, e abbiamo un altro episodio da girare prima di fermarci. Abbiamo parlato del finale. E ho un'idea generale su dove ci porterà. In questi giorni c'è molta malinconia ogni volta. Questa serie è frutto di un progetto durato dodici anni e che è stato gioioso. Perciò sarà davvero, davvero triste lasciarla andare.
Ovviamente il creatore di The Big Bang Theory non svela alcun dettaglio su quello che succederà, ma siamo certi che tirerà fuori sicuramente il coniglio dal cilindro!
Anche gli attori stessi hanno provato ad avanzare teorie su cosa potrebbe accadere, Kaley Cuoco ha alcune idee su quello che desidera (e le abbiamo raccolte in questo articolo).
Beh, cari compagni di viaggio, per dovremo aspettare almeno fino al 30 aprile 2019 (giorno di riprese dell'ultimo episodio) per poter capirci qualcosa.