La cancellazione di The Big Bang Theory ha generato delle reazioni contrastanti: molti fan sono rimasti delusi, per altri invece era giunto il momento di concludere la comedy. Nonostante il parere di questi ultimi, The Big Bang Theory è davvero la serie più amata di sempre.
Uniting Generation ha creato un sondaggio negli Stati Uniti su una piattaforma relativa ai gusti degli americani di ogni età. É stato proprio questo sondaggio a dimostrare che The Big Bang Theory è la serie più adorata di sempre.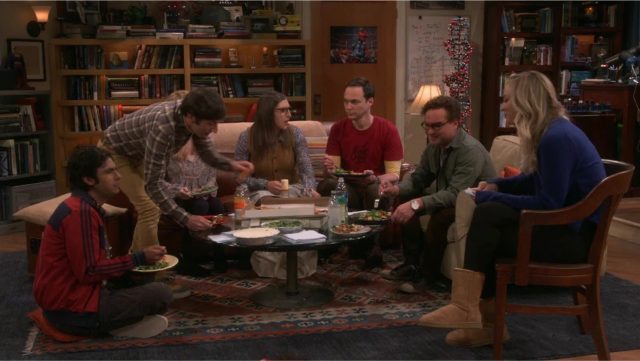 Il sondaggio ha coinvolto più di 2000 americani e riguardava le serie tv che questi apprezzavano o meno. Il risultato rivela che The Big Bang Theory è appunto la serie più amata di sempre, guadagnandosi il 47% delle preferenze. Bisogna tuttavia considerare che questo sondaggio ha considerato solo le serie trasmesse sulla televisione tradizionale: i prodotti delle piattaforme streaming non erano presenti. Dopo The Big Bang Theory le serie più votate sono Criminal Minds, Law & Order: SVU e NCIS. Al di fuori della top 10 si sono inspiegabilmente posizionate note serie tv come Grey's Anatomy e Modern Family.
È interessante notare che molte delle serie tv presenti nel sondaggio sono trasmesse da più di 7 anni. In questo modo si potrebbe spiegare, visto che il campione di intervistati comprendeva persone di ogni età, come queste serie siano anche le più viste e di conseguenza le più apprezzate rispetto, ad esempio, a Young Sheldon.
Nonostante questi dettagli da tenere in considerazione nella valutazione di questo sondaggio, è innegabile che The Big Bang Theory sia una delle serie tv più longeve e più apprezzate di sempre. Che sia al primo o al terzo posto, non sta a noi stabilirlo. Il successo della serie è e resta un dato di fatto.