In tutti i teen drama che si rispettino, da Beverly Hills 90210 a Gossip Girl, c'è un ragazzo un po' emarginato che, dopo aver fatto le giuste conoscenze, cambia radicalmente la propria vita.
Sappiamo bene che è questa l'epoca delle serie tv. Sono gli anni che stiamo vivendo proprio ora quelli che stanno portando alla ribalta i "telefilm" a cui eravamo affezionati negli anni '90 ma che non riuscivamo mai a seguire interamente.
È grazie a Netflix, Infinity, Amazon Prime Video e tanti altri servizi di streaming che possiamo davvero vedere ciò che vogliamo, quando vogliamo.
Come abbiamo potuto constatare anche ora, però, c'è una costante in tutte le serie tv che abbiamo seguito in questi anni: il ragazzino sfigato che, alla fine, emerge per ciò che è davvero.
Adam Brody e Penn Badgley hanno interpretato rispettivamente Seth Cohen e Dan Humphrey i cui caratteri, seppur molto diversi rispetto ad alcuni punti di vista, ci portano immediatamente a un confronto.
Oggi, però, non vogliamo parlare dei personaggi che i due attori hanno dovuto interpretare in The O.C. e Gossip Girl, bensì delle loro vite. Chi dei due brilla di più dal punto di vista lavorativo? Chi ha la vita più agiata? Insomma, per chi voteremmo in una possibile sfida?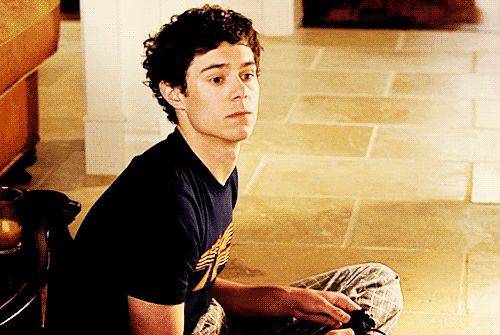 Adam Brody, il goffo e tenero Seth Cohen di Orange County, è nato in California e ha trascorso la maggior parte della sua infanzia e adolescenza a fare surf. Dopo essersi laureato all'Università di San Diego è riuscito a convincere i suoi genitori a permettergli di trasferirsi a Los Angeles per continuare gli studi. Una volta arrivato a L.A., tuttavia, Adam non è si è iscritto al college ma ha assunto un maestro di recitazione e un personal manager per tentare di iniziare la propria carriera di attore.
Il suo primo ruolo televisivo è stato nella serie tv Amanda Show, nel 1999. Nel 2001 ha poi avuto una piccola parte in American Pie 2, per poi avere il suo primo ruolo fisso in Una mamma per amica, dove ha interpretato Dave Rygalski.
La vera svolta avviene, però, nel 2003. È quello l'anno in cui ottiene la parte di Seth Cohen, l'emarginato di Newport e futuro migliore amico del protagonista Ryan Atwood. Contemporanea alla sua carriera televisiva si sviluppa anche quella cinematografica. Nel 2005 è infatti accanto a Brad Pitt e Angelina Jolie in Mr. & Mrs. Smith e, due anni più tardi, è protagonista de Il bacio che aspettavo con Meg Ryan e Kristen Stewart.
Successivamente, ha ottenuto dei ruoli in film come The Ten, Death in Love, Jennifer's Body e Poliziotto fuori, dove recita accanto a Bruce Willis. Nel 2011, invece, entra nel cast di Scusa, mi piace tuo padre.
È proprio sul set che conosce la sua collega Leighton Meester, la Blair di Gossip Girl. Nel 2013 i due iniziano ufficialmente a frequentarsi e, a novembre dello stesso anno, si fidanzano. Nel febbraio 2014 si sono sposati con una cerimonia privata e, nell'agosto dello stesso anno, è nata la loro primogenita, Arlo Day Brody.
È proprio grazie al suo ruolo in Gossip Girl, invece, che abbiamo tutti avuto modo di conoscere il nostro Penn Badgley. Nella serie tv ha interpretato l'aspirante scrittore Dan Humphrey, soprannominato dalla stessa Gossip Girl "Ragazzo Solitario". All'inizio della serie, infatti, non ha amici ed è soltanto la sua relazione con la bella Serena van der Woodsen che lo farà entrare nella "cerchia" dell'Upper East Side.
Penn Badgley nasce a Baltimora, ma trascorre la sua infanzia tra Woodlake e Seattle. A soli 11 anni il nostro Giovane Solitario di Gossip Girl si trasferisce ad Hollywood, dove inizia la sua carriera da attore.
Badgley ha iniziato nel mondo dello spettacolo quando, nel 1999, ha doppiato nel videogioco Mario Golf 64 e Mario Tennis 64. Il suo debutto televisivo, invece, avviene nello stesso anno grazie a un episodio della celebre sitcom Will & Grace. A Will & Grace seguono altre partecipazioni a diverse serie televisive, tra cui ricordiamo Mammi si diventa, Febbre d'amore e Le cose che amo di te.
Sarà, come abbiamo già detto, grazie al suo ruolo ottenuto nel 2007 in Gossip Girl che la notorietà lo raggiungerà definitivamente. Ha infatti successivamente recitato in alcuni film, tra cui ricordiamo Il coraggio di vincere, Easy Girl e Margin Call.
Nel 2018 è tornato alla ribalta con la celebre serie tv You. In You interpreta Joe, il manager di una libreria di New York che si rivela essere realmente ossessionato di Beck, una sua cliente.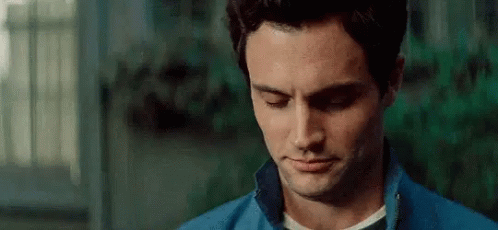 Dopo questo breve riassunto della vita dei due attori che abbiamo amato in The O.C. e Gossip Girl, dunque, avete scelto chi è il vostro preferito? Avete sempre amato la buffa goffaggine di Seth Cohen o preferite la timidezza di Dan Humphrey?
A voi la scelta!