SPOILER ALERT : NON CONTINUATE A LEGGERE LA GIF-RECENSIONE SE NON AVETE ANCORA VISTO L'EPISODIO DI THE BIG BANG THEORY.   
L'ultimo episodio di The Big Bang Theory della stagione. L'ultima gif-recensione. Non vedremo i ragazzi per molto tempo e devo ammettere di essere molto triste. Nonostante le tante pecche, questa serie sa intrattenerci e farci divertire e Sheldon & Co. sono diventati degli amici per me! Mi mancheranno…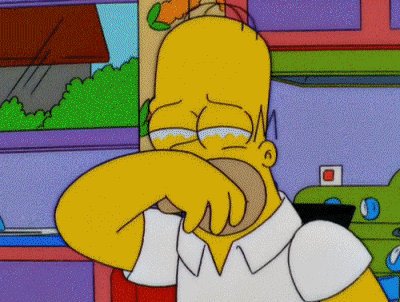 Ma bando alle ciance e parliamo di "cose serie" : partiamo con la gif-recensione!
L'episodio si è riallacciato direttamente  a quello della scorsa settimana. Leonard è tornato a casa e Penny gli ha comunicato che è riuscita a legare con sua madre, ma che per farlo, le ha promesso di organizzare una cerimonia in cui rinnoveranno i loro voti nuziali dinanzi a parenti ed amici. Leonard all'inizio non è molto entusiasta, ma alla fine riesce a convincersi che è una buona idea e decide persino di invitare suo padre! Penny allora invita Amy e Bernadette e chiede a quest'ultima di officiare la cerimonia.
Sheldon invece pensa in grande ed oltre ad invitare sua madre, manda un invito anche a Stephen Hawking, Robert Downey Jr ed al creatore del cubo di Rubik. Accetta però soltanto Mary Cooper che tiene molto a Leonard dato che per tanti anni ha sopportato vissuto con suo figlio. Certo però la presenza di Iron Man avrebbe reso tutto più speciale! Peccato…
Beverly intanto non è molto felice quando scopre che dovrà rivedere suo marito…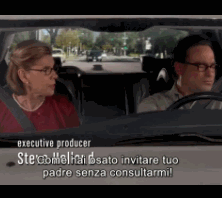 E neanche il padre di Leonard fa i salti di gioia…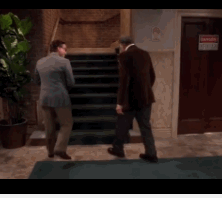 Insomma fin da subito comprendiamo quale sarà il triangolo su cui si poggerà tutta la comicità dell' episodio: Beverly, Mary ed il Dottor Hofstadter! Sappiamo bene che Beverly e Mary condividono due fedi del tutto opposte: la scienza e Cristo. Per di più Beverly odia anche il suo ex-marito che l'ha tradita e lasciata. Cosa c'è di più divertente?? Questo era proprio quello che ci voleva per farci ridere di gusto, dopo tanti episodi noiosi…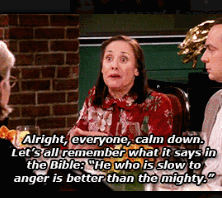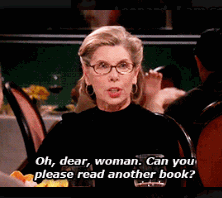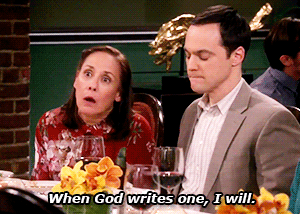 Ma prima della cena merita una menzione speciale Howard. Per quanto è ansioso e paranoico sembra che quello in gravidanza sia lui. Ha infatti brevettato il suo sistema giroscopico di navigazione e funziona! Dopo l'entusiasmo iniziale gli arriva un'email dall'aeronautica militare in cui gli viene comunicato che desiderano incontrarlo per parlare del suo sistema di guida. Da lì in poi Howard comincia a temere per la sua vita e per il suo progetto. Crede che i militari vogliano rubargli il sistema o che vogliano farlo sparire.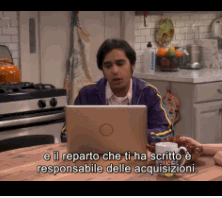 A nulla servono le esortazioni di Bernadette a stare calmo o le parole di Raj che gli ricorda che potrebbero anche desiderare di acquistare il progetto. Nulla riesce a calmare il povero ingegnere. E quando Leonard e Penny, mentre si stavano recando alla cena, vedendo la sua macchina lo hanno seguito, lui ha creduto che fosse il governo che voleva catturarlo.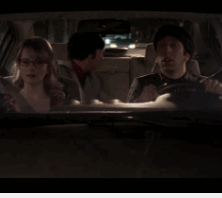 E dopo aver accelerato ed essere entrato in un senso unico per seminare la macchina del governo è stato fermato dalla polizia.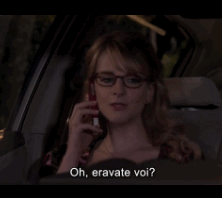 Nella macchina di Amy, il padre di Leonard e la madre di Sheldon hanno avuto la possibilità di conoscersi meglio e fin da subito è stata evidente la chimica tra di loro. Del resto hanno un nemico in comune: Beverly!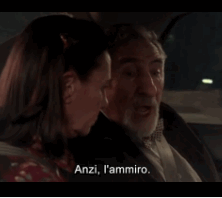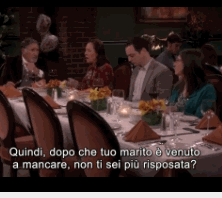 Alla cena Leonard ha fatto un brindisi in onore di Penny per ringraziarla di averlo sposato e questo è stato il momento più dolce di tutto l'episodio.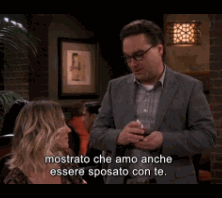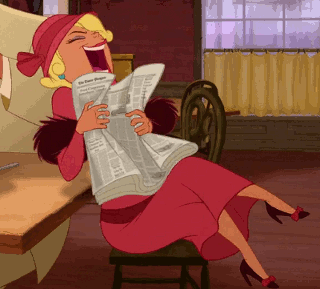 Dato che Beverly non faceva altro che rovinare la serata a tutti, il padre di Leonard e la madre di Sheldon hanno deciso di lasciare in anticipo la serata ed hanno anche scoperto di alloggiare allo stesso hotel. E dopo non sono stati rintracciabili per molto tempo…per troppo tempo. Stavano facendo quello che crediamo?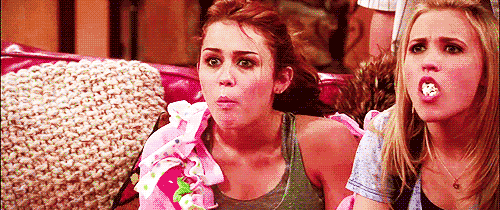 Capite che se si mettessero insieme Sheldon e Leonard diventerebbero fratelli?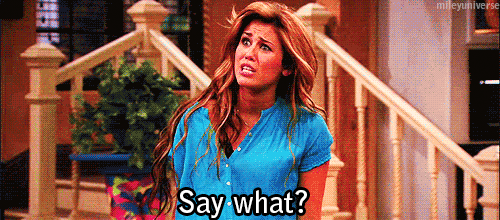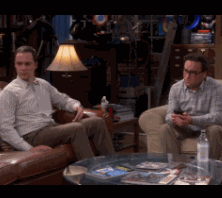 Neanche a me piace questa situazione!
E l'episodio? Beh se lo paragoniamo agli episodi precedenti questo è stato decisamente molto più divertente. I battibecchi tra Beverly ed i suoi nemici sono stati davvero esilaranti e la recitazione di Christine Baranski è stata impeccabile: è riuscita a mostrare il risentimento e la sofferenza di Beverly, senza abbandonare la freddezza che la caratterizza. Questi tre personaggi hanno dato nuova linfa allo show! Possiamo tenerli per la prossima stagione? Per il resto è stato bello sentir parlare di scienza per più di un minuto. Per quanto riguarda la cena credevo che avrebbero mostrato anche il momento in cui Leoanrd e Penny ripetevano i voti nuziali…purtroppo mi sbagliavo, ma mi accontento del brindisi di Leonard. Mi è molto piaciuto poi l'attore scelto per interpretare il dottor Hofstadter: sembrava proprio Leonard tra una trentina d'anni! Un finale divertente ma non all'altezza di quello della passata stagione che si era chiuso con tanti punti interrogativi e colpi di scena. Un finale degno di questa stagione piuttosto deludente. La gif-recensione è finita e per un bel po' non potrò scriverne altre. Quasi mi dispiace: spero che la prossima stagione possa farci dimenticare le ombre e gli errori di questa… Continuate comunque a seguirci per conoscere in anteprima ogni indiscrezione sul cast e la trama della prossima stagione.
Stay tuned!