La sesta stagione di The 100 è in fase di produzione e alcune foto sospette farebbero intendere delle aggiunte di attori al cast.
È possibile che le new entry creino delle difficoltà ai Bellarke e li mettano in una situazione di pericolo (non che in The 100 sia una novità ormai).
Le riprese del prossimo ciclo di episodi sono in atto mentre la programmazione americana prevede l'uscita della prossima stagione nel 2019.
Gli attori sono calati nelle interpretazioni, comprese le due new entry Greyston Holt e Sean Maguire.
Sean Maguire è colui che ha interpretato Robin Hood nella fantasiosa serie Once Upon A Time, mentre Greyston Holt ha recitato in parti minori in diversi show tra cui anche Supernatural.
Chi non fosse in pari con The 100 potrebbe non voler andare avanti a leggere, da qui in poi si leggeranno spoiler sulla quinta stagione!
Per capire chi sono questi due ignoti personaggi nuovi e perché potrebbero mettere in pericolo i Bellarke bisogna fare un recap del finale dello scorso ciclo di episodi.
Eravamo rimasti al momento in cui il villian McCreary aveva lanciato un missile molto potente contro la Terra e di conseguenza costretto i personaggi ad abbondare il pianeta se volevano rimanere vivi.
Octavia, Bellamy, Clarke e tutti gli altri decidono quindi di cercarsi un nuovo posto in cui poter vivere e puntano dritti al pianeta di cui Monty ed Harper hanno parlato nei loro ultimi giorni di vita.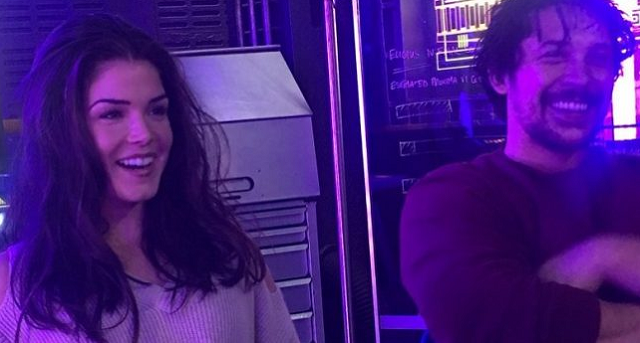 Ecco che potrebbero entrare in scena i nuovi personaggi.
In The 100 ormai si sa che niente è facile come sembra, quindi il futuro pianeta verso cui i protagonisti sono diretti potrebbe non essere inesplorato come si è ipotizzato.
Lo showrunner Jason Rothenberg fa in modo di non far trapelare niente sulla storia, ma che Holt e Maguire potrebbero essere i nuovi nemici dei Bellarke non è un'ipotesi così tanto assurda.
Ancora non è stata ufficializzata la loro partecipazione a The 100, tanto che Maguire è stato costretto a cancellare una foto in cui veniva ritratto con due comparse sul set della serie.
Cosa dovranno affrontare questa volta Clarke e Bellamy con Greyston Holt e Sean Maguire?
Restiamo in attesa!