L'interprete di Octavia Blake nell'amatissima Serie post-apocalittica The 100, lo scorso agosto è stata arrestata per violenza domestica, ma solo nei giorni scorsi sono stati pubblicati aggiornamenti rispetto alla sua attuale situazione penale.
Ricapitoliamo per chi si fosse perso qualche passaggio. I suoi problemi con la legge hanno inizio ad agosto: mentre la bella attrice stava tornando da una festa in macchina con il fidanzato avrebbe avuto un attacco d'ira di cui il compagno sarebbe stato la vittima.
Per riuscire a fermarla l'uomo è dovuto ricorrere ad una telefonata alle forze dell'ordine che si sono viste costrette a portare Marie via in manette, arrestandola con l'accusa di violenza domestica. Il fidanzato presentava segni di colluttazione al collo e alle braccia. 
Dopo l'arresto è stata rilasciata in fretta con una cauzione di 50.000 dollari pagata dal compagno stesso.
Il fattaccio sarebbe avvenuto all'inizio di agosto, ma è stato reso noto solo dopo alcuni giorni quando il sito TMZ ha pubblicato la foto segnaletica di Marie scattata quella notte.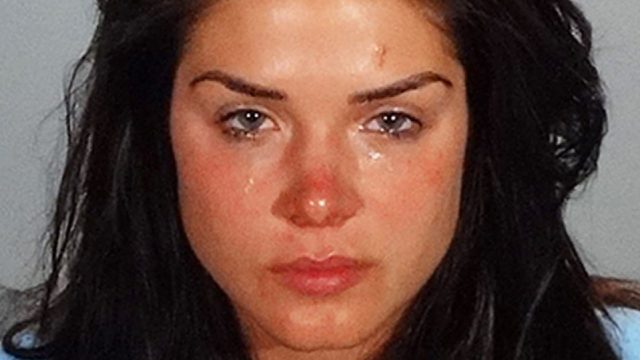 Questa situazione potrebbe causargli guai seri non solo nei confronti dei suoi fan, ma soprattutto per le ripercussioni legali che il fatto potrebbe comportare.
Secondo quanto pubblicato dal sito Digital Spy, il 17 settembre il procuratore distrettuale di Los Angeles avrebbe annunciato che, nel caso in cui fosse condannata, l'attrice potrebbe rischiare fino a 364 giorni di carcere.
Il caso è ancora sotto inchiesta e Marie ancora non è stata condannata, però le ripercussioni sarebbero importanti, anche per la sua carriera.
Ricordiamo infatti che, Octavia Blake è stato uno dei personaggi fondamentali nell'ultima stagione di The 100 e sarebbe un gran problema se Marie fosse accusata e poi arrestata per un intero anno.
Le riprese del prossimo ciclo di episodi di The 100 sono già iniziate e Marie per ora sarà ancora disponibile e libera di recitare.
Ma nel caso in cui l'accusa decidesse che Marie deve scontare i suoi 364 giorni in carcere, cosa succederebbe al suo personaggio?
Restiamo in attesa di scoprire come si evolverà il caso.