The 100 è quella Serie Tv che ha cambiato per sempre la vita del suo fandom che mano a mano si è fatto sempre più ingente. Tra shipwar e altro, il fandom è super compatto e agguerrito. E da questa reattività ne deriva che dei momenti di cliffhanger si verifichi un lutto interiore all'interno dei singoli.
Cosa fare per ovviare a questa tristezza infinita? Semplice: "chiodo schiaccia chiodo".
1) Revolution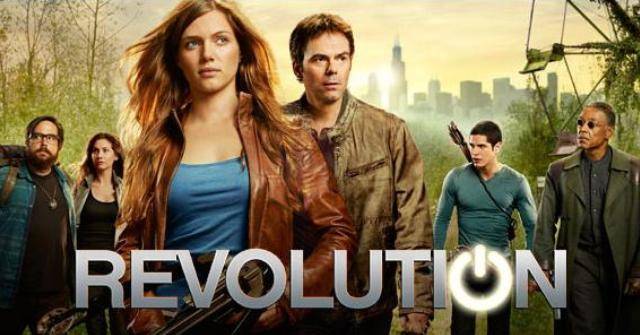 Essendo The 100 una Serie Tv decisamente da includere in quelle girate nell'ambiente post apocalittico, Revolution è perfetta in quanto è come se fosse l'esordio della fine del mondo.
A causa di un motivo sconosciuto, improvvisamente tutti gli strumenti tecnologici smettono di funzionare al punto di diventare completamente inutili. Con un salto temporale di 15 anni ci rendiamo conto di come il mondo abbia imparato a vivere senza i suddetti, come siano cambiate le abitudini e gli stessi stili di vita. Le persone sono "costrette" a combattere giorno per giorno per la sopravvivenza. Fondamentalmente la storia verte intorno al personaggio di Charlie Matheson, il cui padre è stato ucciso per non si sa quali motivi dalla milizia e il cui fratello Danny è stato rapito dai medesimi. Per questo comincia il suo viaggio alla ricerca dello zio, anch'egli ricercato, affinchè gli dia una mano a ritrovare Danny.