"This episode starts two characters down a path that's been building for years" – Jeff Davis
Lo dico subito, così non ci saranno incomprensioni: a tutte le fan Sterek, Stalia, Marrish, Jydia e chi più ne ha, più ne metta, volevo dire che questa recensione sarà dedicata completamente, con tutto il mio cuore, a Stiles e Lydia. La coppia fanon più che bella che potesse esserci nel mondo delle serie.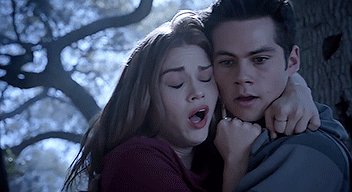 Ho notato i due personaggi sin da subito e ho iniziato a shipparli dalla prima puntata. Sono ancora qui, dopo cinque anni, a dire che loro due devono stare insieme. Non ho mai smesso di crederci, mai.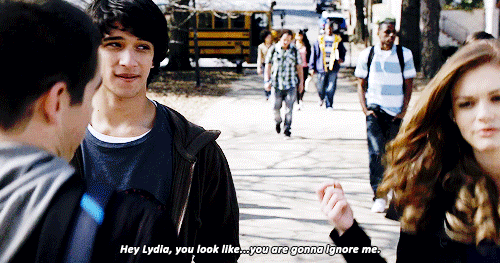 Mi dispiace dirlo, ma non riesco a parlarvi e farvi un riassunto imparziale della puntata: io devo parlare di questa coppia, dei due singoli personaggi, perché sono stati il fulcro della puntata. Non voglio che pensiate che lascerei in secondo piano gli altri, sapete che io parlo di tutti (bene o male che sia) e lo farò anche qui, ma soffermandomi più su Stiles e Lydia. So perfettamente che non durerà questo entusiasmo, perché i produttori ci odiano follemente, ma vorrei tanto ringraziare Jeff Davis per questa puntata. Quanto successo mi ha emozionato più del bacio che c'è stato nella 3×11. Quindi, sì, grazie. E mi dispiace averti torturato nei miei sogni, ma avevo solamente bisogno di scene come queste (per lasciarti vivo). 
"No matter where we're going.."

Sinceramente non mi importa neanche che succederà nella prossima puntata, ho bisogno almeno di un mese per riprendermi. E infatti sto sclerando da due giorni: sono così felice! Ma capite? Lei finalmente l'ha guardato in maniera diversa e chi non se ne è accorto è freddo come il ghiaccio. Questa volta, lui l'ha salvata, un'altra persona l'ha portata fuori da quel maledetto posto, ma lei sa che è stato Stiles a PROTEGGERLA, ad AIUTARLA, a LIBERARLA. Sappiamo tutti quello che lui prova per lei. Ha salvato la sua amica, la ragazza per cui ha una cotta dalla 3° elementare, con coraggio e determinazione. Stiles è un eroe. Spero con tutto il mio cuore che Lydia possa iniziare a ricambiare quei sentimenti così forti.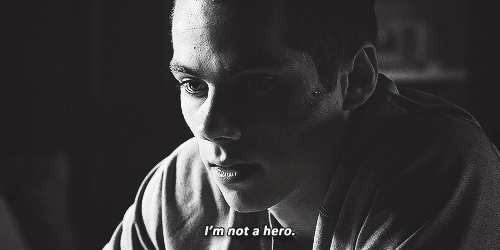 E scusatemi, ma i vari sorrisi e gli sguardi che lei gli ha rivolto me lo fanno sicuramente pensare.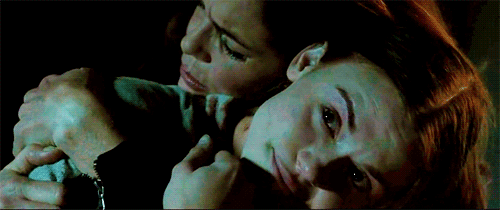 "..i'll be by your side."
La ragazza non solo gli ha sorriso in una maniera così dolce e delicata, ma ha detto alla madre che è stato lui a salvarla. Lydia, con questa frase, l'ha fatto sentire un eroe, ciò che realmente è Stiles.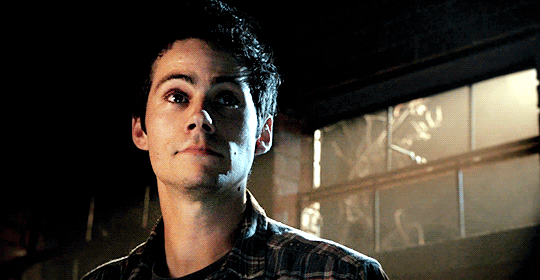 Questa è stata la parte che ho preferito della puntata: una piccola Lydia che si abbandona nell'abbraccio della madre e guarda Stiles. Il sorriso che gli riserva è la cosa più bella sulla faccia della terra. E cavolo, non gli toglieva gli occhi di dosso!
Quindi capitemi se dedico questa recensione praticamente solo agli Stydia. Inoltre ci sono delle cose che mi fanno impazzire: Scott e Liam, Mason e Hayden, Kira e Malia, Parrish, Meredith, Natalie, Deaton e persino Theo hanno dato una mano per salvare Lydia e lei chi nota? Stiles. Lei a fine puntata lo guarda e dice che lui l'ha salvata. Ditemi se questo non è l'inizio di qualcosa di vero e profondo.
p.s. cari haters, Lydia dice prima "loro mi hanno salvata". Non omettete questa frase e non la criticate perché pensate che lei abbia ringraziato solo Stiles.
Se questi sguardi, questi sorrisi, queste mani che si intrecciano, non corrispondono all'amore che due persone provano l'uno per l'altra, allora io non so cosa vuol dire amare qualcuno.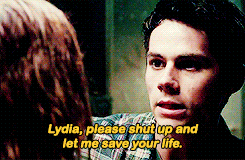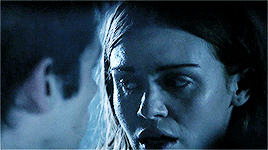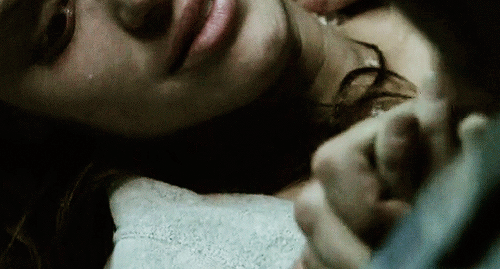 "Don't give up on me."
Ho veramente sperato che si baciassero nella jeep, ma la scena è stata così emozionante che non mi è neppure importato che non l'avessero fatto. Però ero tipo così: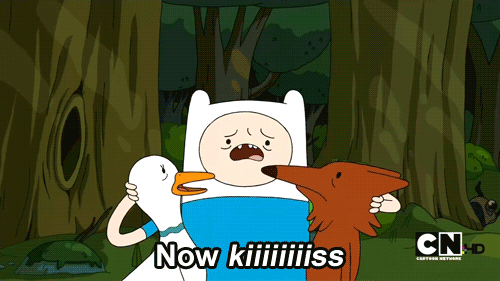 Io non so più cosa dire, sulla bravura dei due attori, sui meravigliosi personaggi che hanno creato e definito, sulle loro storie. Sono completamente incantata. A proposito, ho difficoltà a commentare Dylan O'Brien: è stato splendido, magnifico, sublime. Mi ha letteralmente catapultato nella scena e mi ha fatto provare la sensazione di disperazione che Stiles provava mentre guardava una Lydia inerme. Il ragazzo la prega di svegliarsi e solo qui, ho realizzato quanto realmente la ami. Perchè sì, dopo 5 stagioni, lui la ama e penso anche più profondamente di prima.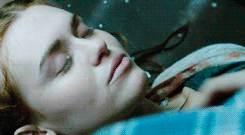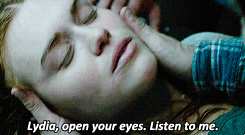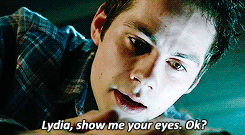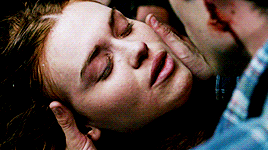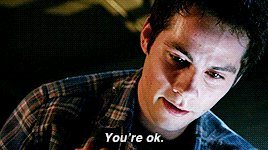 Penso che quel "you're ok" ci ha stese un po' tutte.

E pensare che lei non sapeva neanche della sua esistenza all'inizio della serie.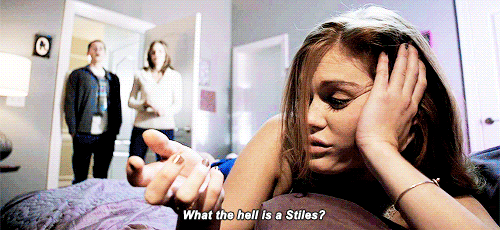 "There is nothing that i wouldn't do.."
Un'altra scena di cui non ho ancora parlato è quando Stiles e Theo trovano Lydia in una stanza, nei sotterranei di Echo House. La faccia di lei, ragazzi. Era meravigliata del fatto che Stiles fosse tornato da lei. Ma non avrebbe mai potuto lasciarla in quell'inferno. Lui torna sempre. 
Ho profondamente odiato vederla in quello stato. Lei è la mia piccolina e deve essere protetta.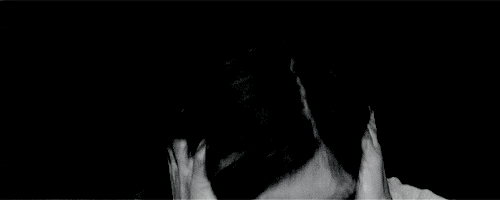 Anche Holland è stata sublime. Lei è veramente fantastica e non capisco ancora perchè non la vediamo al cinema, sul grande schermo. Meriterebbe più di altre attrici.
Per finire, hanno inserito questo parallelismo stupendo. Vi lascio alle gif.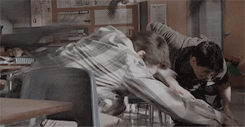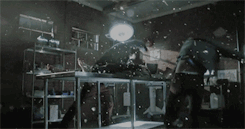 La proteggerà sempre.
Solo ora posso parlare delle altre scene che ci sono state nel corso della puntata: 
Quelle con Mason. Il suo personaggio mi piace un sacco. Mi ricorda tanto lo Stiles delle prime stagioni. E' buffo e impacciato. E sono felicissima che non hanno fatto fuori Corey (per ora) perché sono veramente carini insieme.
Mi sono piaciute un sacco le scene tra Kira, Malia, Corey e l'altro tipo, di cui non ricordo per niente il nome. I'm sorry. E mi piace come stia evolvendo l'amicizia tra Malia e Kira; il gruppo delle ragazze che si aiutano a vicenda ci voleva proprio!
Liam e Scott sono fantastici insieme e mi fanno sempre ridere. Mi piace il loro rapporto, mi è dispiaciuto un sacco quando non si parlavano, ma si è risolto tutto. La scena di Liam che sviene mi fa morire. 
La domanda che ci poniamo tutti e che ci ripropongono nel finale: Chi è la Bestia?
Concludo con una frase. Lo Stydia c'è sempre stato e sempre ci sarà, che vi piaccia o no, ma ora devo dirlo, per tutte quelle persone che non ci hanno mai creduto: we are alive. Stydia is back, bitches.
"..i'll find my way back to you."