Sons of Anarchy ci ha permesso di conoscere una nuova tipologia di madre, decisamente sopra le righe e diversa da qualsiasi altro tipo di madre che potremmo trovare nel mondo delle serie tv.
Una di quelle più amate e controverse è sicuramente Tara Knowles.
L'eterno amore di Jax Teller ha dimostrato durante tutta la serie una forza e una resilienza non indifferenti. Da subito osteggiata e detestata da Gemma, riuscirà in seguito a conquistarne il rispetto e l'amore, così come quello dei membri dei SAMCRO.
Eppure chi ha guardato tutto lo show sa bene che questa condizione finirà per mutare.
Quella tra Tara e Jax – come tante altre storie d'amore che abbiamo visto nascere nei nostri show preferiti – è una di quelle relazioni che hanno trovato un terreno troppo oscuro e complesso in cui affondare le proprie radici, un terreno che ha finito per inaridire il loro amore.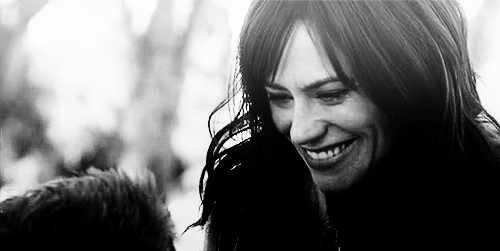 Anche se durante il suo percorso in Sons of Anarchy abbiamo visto Tara adattarsi e crescere costantemente.
L'evoluzione di Tara è stata una delle più significative e a differenza di quella fatta da Jax, a seguito delle numerose perdite subite, la sua è stata fatta in nome dell'amore e della famiglia.
Quando conosciamo la futura regina nei primi episodi di Sons of Anarchy ci viene presentata come l'eterno amore adolescenziale di Jax, la brava ragazza istruita e laboriosa che non potrebbe mai riuscire a inglobarsi nell'universo illegale del club.
Ma un'altra cosa appare evidente sempre dai primi episodi: Tara è una con le palle e il suo ascendente su Jax è forte tanto quanto quello di lui lo è su di lei. Ciononostante non si fa schiacciare da esso.
Sale a bordo e segue il suo amato in mare fidandosi della rotta che lui ha scelto per entrambi, e nonostante le acque appaiano agitate fin da subito si capisce presto che la ragazza sa stare a galla e sa affrontare la tempesta di turno a muso duro.
Lo scoglio più grande da superare è rappresentato dall'inizio dalla granitica Gemma Teller, che nonostante metta a dura prova la ragazza ne ammira silenziosamente la tempra.
Ci vorrà qualche stagione per vederlo, ma quando queste due donne dalla personalità notevole trovano la quadra assistiamo alla marcia di un uragano.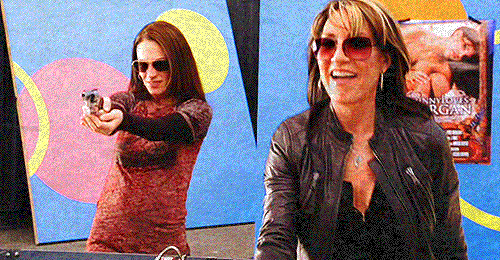 Perché quando la Regina Gemma non si sentirà più minacciata dall'influenza che la ragazza ha sul figlio (ma capirà che ciò che le accomuna è proprio l'amore per lui), scoprirà una formidabile alleata nonché la figlia che non ha mai avuto.
Come sappiamo, però, Sons of Anarchy non è una storia a lieto fine. Questa è una storia di guerra e potere dove i più giusti finiscono immancabilmente per rimetterci.
Ecco così che quel momento arriva anche per Tara, perché per quanto la ragazza possa superare i suoi limiti e imparare a navigare a vista sfidando l'oceano di tempeste che la vita di Jax le offre in prospettiva, la sua natura rimane pur sempre quella di una donna concreta con i piedi ben piantati a terra.
La ragazza dagli occhi dolci e i modi pacati che trae in inganno quando fa pensare che sia una capace di subire in silenzio, quando al contrario è tutto fuorché una che sa incassare stando zitta.
La dottoressa che estrae pallottole dal c*lo dei fuorilegge e che usa come tiro al bersaglio la macchina della pornostar che fa gli occhi dolci al suo ragazzo.
La stessa che sembra razionale e lucida giusto un attimo prima di sferrarti un pugno in faccia, o che ritrovandosi da sola in prigione, per scrollarsi velocemente di dosso il pericoloso ruolo di ultima arrivata, ci mette poco a riempire di botte la bulla più grossa della classe.
L'indole combattiva di Tara vedrà la sua massima espressione – ma troverà anche il suo più grande limite – con l'arrivo della maternità. Quando sarà chiamata a difendere da quel mare burrascoso non solo se stessa ma anche i suoi piccoli.
E come una leonessa che non esita a mostrare i denti si rivelerà pronta a tutto, anche a scelte difficili e controverse, pur di difendere la famiglia.
Lo farà quando scoprirà di essere incinta e dovrà scegliere se battersi rischiando di uccidere se stessa e il figlio che porta in grembo, per tentare di strappare Abel dal suo rapitore o accettare il male minore. Tenere tutti in vita e consegnare Abel al nemico.
Continuerà su questa strada fino alla fine, provando a portare via Jax e i bambini da quel mare troppo agitato che aveva appena imparato a domare, nella speranza di trovare pace in porti più sicuri. Finendo per sfidare la tempesta più imprevedibile di tutte: Gemma.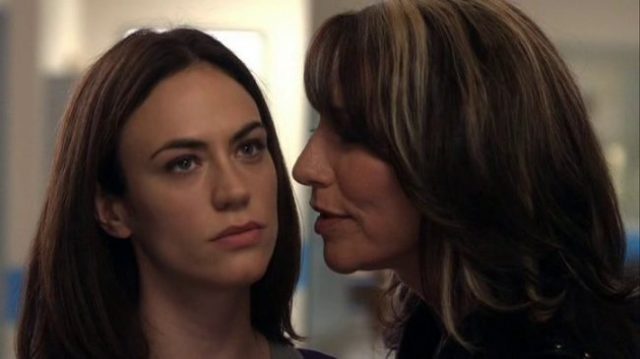 Sarà solo quando anche Tara diventerà madre che il suo antagonismo con Gemma diventerà ingestibile, costringendo la ragazza a circoscrivere il suo mondo emotivo e a proteggerlo da quelle stesse persone che prima dell'arrivo dei suoi figli chiamava famiglia.
Nelle ultime stagioni di Sons of Anarchy, l'urlo isterico della maternità tuonerà forte e sarà impossibile da ignorare.
Prima emesso da Tara, irrazionale e sempre più convinta che quel mare inghiottirà lei e i suoi bambini, tanto da decidere di tradire Jax pur di assicurare ai suoi bambini quel porto sicuro a cui tanto aspira.
In seguito dalla stessa Gemma, il cui istinto materno la porterà a compiere un gesto folle ed estremo pur di proteggere quelli che lei stessa ritiene essere i suoi piccoli.
Un urlo che risuonerà fino alla fine, spegnendosi solo sul finire di questa grandiosa tragedia moderna, quando Jax realizzerà infine la dolorosa speranza di Tara.
Tenere definitivamente Gemma lontana dai suoi bambini e lasciare che questi abbandonino per sempre il mare troppo agitato in cui navigano i SAMCRO.