Sons of Anarchy è finita da anni ormai, ma nel cuore dei fan che l'hanno scoperta e seguita si è rivelata insostituibile e indimenticabile. La storia sui Figli dell'Anarchia, delle loro leggi, dei loro legami e dei loro tormenti è una di quelle vicende che nessun'altra serie può sperare di emulare. Nemmeno la sua stessa erede Mayans MC ci è riuscita, perché ciò che la storia di Jax, di Opie, di Gemma e di tutti gli altri ci ha lasciato è qualcosa di più di un semplice ricordo. È una lezione.
Sons of Anarchy è la serie che ci ha ricordato cos'è la vera amicizia.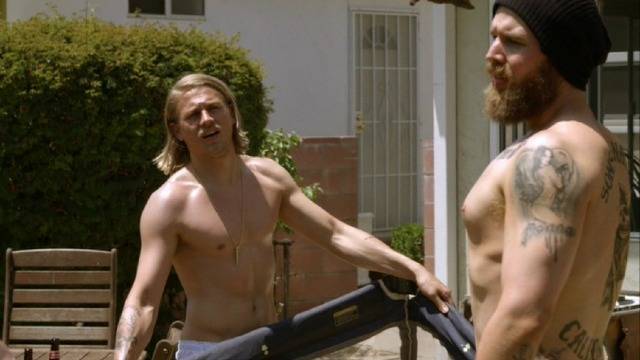 Quella che non si risparmia di fronte a un ostacolo, quella che non ha bisogno di essere chiamata "in servizio" perché capisce da sola quando è necessario il suo intervento. Quella che avrebbe mille motivi per chiamarsi fuori ma che non riesce a farlo neanche quando sarebbe consigliabile. Quella che sopravvive anche quando c'è una fredda e impersonale lapide di marmo a dividere i due poli opposti di questo legame, e che è destinata a rivivere nella mente di chi resta, condizionando inesorabilmente tutto ciò che arriva dopo e non può reggere il confronto.
Opie Winston è di questo sentimento il monumento alla memoria.
Finita la serie è forse proprio questo ciò che ci resta di più dentro: quel senso di amicizia che trascende ogni cosa. Una promessa mancata, un tradimento insuperabile o un cuore spezzato. Un sentimento così assoluto che nella nostra realtà quotidiana risulta difficile persino immaginare.
Una realtà dove la parola amicizia viene svalutata dai social e regalata a semi sconosciuti continuamente, che a volte viene mortificata da invidie e soffocata dalle gelosie o che viene accantonata per colpa di una routine a cui non sappiamo sottrarci.
Che Sons of Anarchy sia solo una serie tv è vero, e Jax e Opie sono solo personaggi, ma ciò non significa che non siano riusciti a insegnarci qualcosa. Partoriti entrambi dalla mente geniale di Kurt Sutter, uno che ha saputo instillare parallelismi shakespeariani in una realtà californiana vissuta da motociclisti fuorilegge rudi e cattivi, il quale narrandoci l'alchimia tra Jax e Opie e tutti i loro fratelli ci ha introdotti, episodio dopo episodio, in un mondo di cui ci siamo innamorati e che ci è stato impossibile dimenticare. Un mondo estremo e pericoloso dove proprio per questo i rapporti umani si fanno necessari e vitali, dove o sei parte del branco o sei da solo… e nel mondo di Sons of Anarchy, da solo non duri molto a lungo.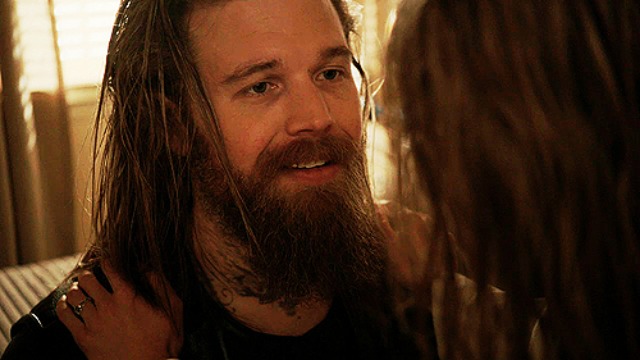 Attraverso il rapporto tra Jax e Opie capiamo il vero valore della fratellanza, non quella casuale – biologica – che purtroppo non sempre è sinonimo di affiatamento, ma quella scaturita dalla scelta autonoma e dall'intesa, che spesso anche nella vita vera si rivela più forte e concreta di quella che dovrebbe garantire il sangue in comune. Ed è proprio questa la forza di Opie, ciò che fin dall'inizio ce lo fa amare e preferire a tanti altri, e sempre questo è il motivo per cui non riusciamo ad accettare che sia proprio lui a immolarsi alla fine per salvare i suoi amici e sbloccare la situazione di stallo in cui si trova il gruppo.
Iniziare Sons of Anarchy e restare indifferenti al gigante buono Opie Winston è praticamente impossibile, perché è sempre stato lui il vero cuore dei SAMCRO. Jax ne è sicuramente il leader naturale, colui che era destinato a raccogliere la corona caduta dalla testa di John Teller e riportare il branco sulla sua strada originale, ma nonostante questo persino la sua lealtà verso il gruppo ha vacillato a un certo punto. Sfiancata dalle continue sfide che il peso della corona comporta, anche lui per amore di libertà e famiglia a un certo punto tenta il cambiamento lontano da Charming, il teatro dove la nostra epica storia si svolge. Anche se cambiamento, nel caso dei SAMCRO, spesso fa rima con abbandono.
Clay, Tig, Juice: molti di loro a un certo punto voltano le spalle a un membro del gruppo o persino al gruppo stesso.
Persino Piney, la cui perdita per Opie segnerà il vero crollo di fede verso il gruppo, ma non sufficiente a convincerlo a lasciare il fratello in prigione senza la sua protezione. Lo guardiamo estraniarsi e rifugiarsi nel suo dolore, chiamarsi fuori e per una volta, dopo aver assistito al suo percorso, anche noi vorremmo vederlo allontanarsi.
Eravamo con lui quando l'abbiamo visto ricevere la punizione peggiore, quella che scaturisce dall'onta vergognosa del tradimento e che si rivela ingiustificata e dunque atroce da sopportare. Chi sarebbe rimasto al posto suo accanto ai SAMCRO dopo un simile sviluppo? Solo Opie. Che i SAMCRO non li porta tatuati solo sulla schiena, ma che li ha radicati nel cuore e nella mente. Sono proprio quelle radici a permettergli lo sforzo più oneroso di tutti. Quello catartico del perdono.
Opie però è pur sempre un Figlio dell'Anarchia, e così come è capace di gesti immensi dettati dall'amore è in grado anche di prendersi la sua vendetta, fredda, pensata e doverosa. Per il suo clan e per il suo amore. Impossibile non esultare quando lo guardiamo ficcare una pallottola in testa a una Stahl implorante, e voltare finalmente quella pesantissima pagina.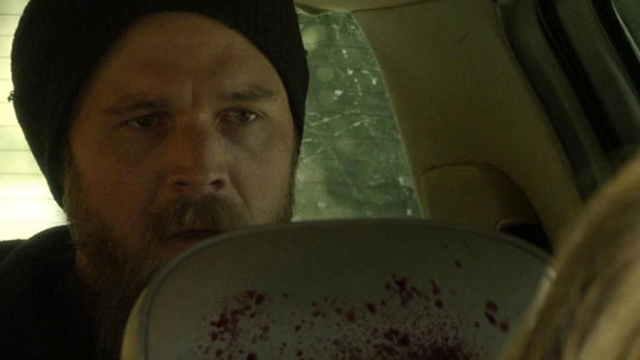 Così come ci è però impossibile non avercela con Tig e anche un po' tutti i SAMCRO, quando dobbiamo assistere a quella maledetta esecuzione in quella fredda prigione, impotenti come lo sguardo di Jax mentre guarda il suo migliore amico soccombere, furiosi come Tig per l'ennesima ingiustizia ai danni del gigante dal broncio serio e gli occhi dolci.
Questo a Sutter non lo perdoniamo.
Non ci riusciamo finché alla fine non capiamo che Sons of Anarchy è proprio questo.
Una sconvolgente, bellissima e straziante discesa verso la redenzione, scandita da errori ai quali non si riesce mai a riparare davvero nonostante non si provi a fare altro per sette stagioni. Un'esperienza emotiva che, come il libro più bello che abbiamo letto, ci resta dentro e di cui non riusciamo a dimenticare i passaggi più intensi.
Una storia così bella e dolorosa che ci colpisce come un toro in mezzo al petto fino all'ultima corsa.
Quella che chiude la poetica storia di Jax Teller che non dimentica, tra i suoi ultimi addii, quello alla lapide fredda e impersonale che recita:
Harry Opie Winston
Padre Amato Figlio Devoto Fratello Impavido Amico Leale
Ma che comunque non avrebbe potuto esprimere davvero cosa c'era tra quei due, neanche se fosse stata grande quanto la stessa Charming.