Avete presente l'espressione "un buon partito"? La usavano le nostre nonne quando puntavano un bel giovine aitante, simpatico, educato e in grado di guadagnarsi il pane (ricco), e ci strizzavano l'occhio con fare malizioso. Ora non voglio affermare che Jim Moriarty sia il genere di uomo che a prima vista noi tutte vorremmo sposare, però…
Il fatto è che a prima vista Margery ha sposato Tommen, Bree Van de Kamp ha sposato Rex e la dottoressa Cameron ha sposato il dottor Chase. Perciò no, a volte è meglio prendersi un po' di tempo per rifletterci meglio e scegliere magari un candidato improbabile che però in fondo ha le carte in regola per regalarci la felicità. Perché non dimentichiamo che "Girls just want to have fun"!
1. Threesome is the way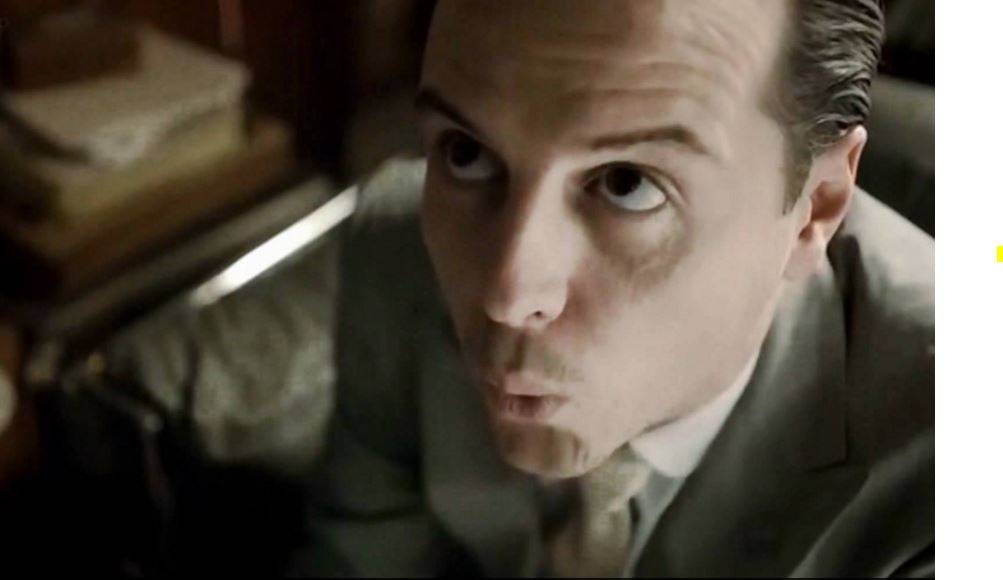 Come forse avrete intuito, il nostro Moriarty è leggermente gay. E perché mai questo dovrebbe costituire un buon motivo per convolare a nozze con lui?
Beh, se ama i maschietti è probabile che dopo il matrimonio vorrà comunque avere un compagno di tanto in tanto, e se al fanciullo in questione piacessero sia i ragazzi che le ragazze… Ohhh yeah.
2. Serate di puro divertimento
Sesso a parte, è evidente che il giovanotto frequenti persone interessanti; perciò state pur sicure che con Jim Moriarty non esistono noiosi weekend in pantofole o le classiche cene con gli amici d'infanzia (sempre simpatici come un pugno sulle gengive): no, con lui avrete giusto quei due o tre piani mortali da mettere a punto, attacchi terroristici da organizzare, un'impresa suicida il venerdì, le solite scaramucce con Sherlock e la gioia di giocare al gatto e al topo con Mycroft. Senza disdegnare una capatina a Sherrinford per un tè con Euros, ovviamente.
Il vecchio Jim è il re della festa.