Da qualche anno a questa parte è ormai chiaro come le serie tv si siano affrancate dal loro status di serie b per diventare a tutti gli effetti prodotto di qualità riconosciuto e certificato. Lo sanno bene anche gli attori di cinema, i quali sempre più spesso fanno capolino nelle serie tv per un cameo o addirittura come protagonisti. Potremmo prendere Viola Davis, che con le sue ottime prove sia cinematografiche che seriali è uno dei migliori esempi di quanto detto. Che sia per ravvivare una carriera o per interesse a un progetto di grande qualità, sono moltissimi i grandi attori che stanno compiendo questa sorta di percorso inverso. Abbiamo già analizzato, infatti, la strada più classica: quella di attori di serie tv esplosi poi in ottime carriere cinematografiche.
Oggi invece è il momento di classificare i 10 più grandi attori di cinema che hanno avuto successo nel mondo delle serie tv.
1) Matthew McConaughey
C'è stato un tempo in cui questo nome non avrebbe stupito più di tanto. Questo perché McConaughey ha iniziato la sua carriera cinematografica con film meno impegnati, anche se comunque di successo. Tuttavia la grande svolta avviene nel 2010, quando decide di fermarsi per ben due anni e rifiutare qualsiasi ruolo del passato. Scelta molto coraggiosa che l'ha premiato con ottime pellicole: da The Paperboy a Mud, fino a Dallas Buyers Club nel 2013, per il quale vince il suo primo Oscar come attore protagonista. Si capisce perché quando fu annunciato come co-protagonista della serie tv antologica True Detective, i fan partirono con enormi aspettative tutte assolutamente confermate. A oggi True Detective è considerata unanimemente una delle migliori serie del decennio.
2) Jeremy Irons
Vincitore di un Oscar già nel lontano 1991 con Il mistero Von Bulow, Irons ha una carriera lunga e molto variegata. Ha infatti interpretato brillantemente i classici eroi buoni ma anche molti cattivi, tra i quali spiccano Simon Gruber in Die Hard e la voce del mitico Scar della Disney. Più di recente l'abbiamo visto come Alfred Pennyworth nei film DC di Zack Snyder. Ma soprattutto, Irons è stato il fenomenale Papa Alessandro VI nella serie I Borgia e l'anziano Ozymandias nella miniserie televisiva Watchmen dello stesso Lindelof di Lost. Due prodotti universalmente acclamati da critica e pubblico.
3) Viola Davis
Protagonista assoluta de Le regole del delitto perfetto nel ruolo dell'avvocato Annalise Keating, Viola Davis è un'altra attrice dalla carriera infinita prima del suo arrivo nelle serie tv. Record breaker incredibile, Viola Davis conquista il suo primo Tony Award a inizio carriera, nel 2001, per poi essere candidata agli Oscar per ben due volte: con Il Dubbio nel 2008 e The Help nel 2012. Nello stesso anno il Time la inserisce nella lista delle 100 persone più influenti del mondo e nel 2017 ottiene finalmente il suo Oscar come attrice non protagonista per il film Barriere. In tutto questo, Viola Davis diventa appunto la nostra Annalise, ruolo grazie al quale vince svariati premi e un Emmy Award, diventando la prima donna nera nella storia nella categoria serie drammatica.
4) Kathy Bates
Alzi la mano chi non ha un brivido ogni volta che viene nominata Kathy Bates! Altra carriera formidabile, del quale il suo ruolo in American Horror Story non ne è che l'ultimo atto. La Bates sale alla ribalta con l'iconica Annie Wilkes in Misery non deve morire del 1990, tratto da un capolavoro assoluto di Stephen King. Grazie alla sua terrorizzante prova attoriale, la Bates non solo ottiene l'Oscar come migliore attrice ma entra anche di diritto al 17° posto nella classifica dei migliori cattivi del cinema. Da allora ottiene altre tre candidature agli Oscar, mentre per i suoi ruoli nella serie antologica American Horror Story ottiene un Emmy Awards e altre due candidature.
5) Anthony Hopkins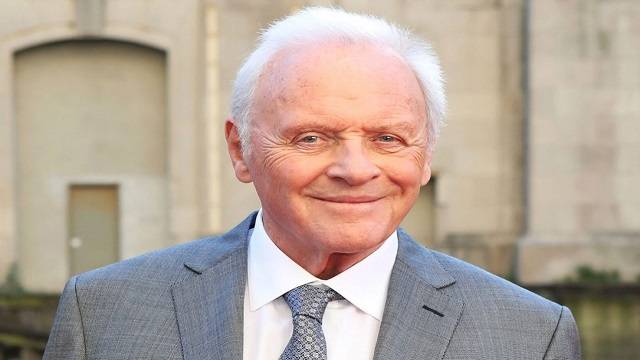 Questa spiegazione potremmo anche saltarla, perché è pressoché impossibile che qualcuno non conosca il volto dell'iconico Hannibal Lecter, personaggio con il quale Hopkins ha vinto l'Oscar al migliore attore protagonista nel 1992, si è classificato al 6° posto nella classifica dei più grandi cattivi di sempre e al 1° posto in quella dei migliori cattivi cinematografici, secondo il prestigioso American Film Institute. Prima di approdare nella visionaria Westworld, Hopkins aveva già ottenuto altre quattro candidature agli Oscar e il titolo di Cavaliere dalle mani della regina d'Inghilterra. Nel ruolo del cervellotico Robert Ford ha ottenuto una candidatura agli Emmy Award.
6) Kevin Spacey
Altro mostro sacro del cinema, a prescindere dalle recenti questioni legali in cui è coinvolto, non si può non ammettere il grande peso che Kevin Spacey ha avuto sul cinema moderno. A partire dai ben due Oscar ottenuti, uno nel 1996 per I Soliti Sospetti e l'altro nel 2000 per American Beauty. Nel frattempo ha creato altri personaggi iconici, come il serial killer del mitico Seven. Quando è approdato in House of Cards nel 2013, era già uno degli attori più importanti di Hollywood. Spacey è strettamente connesso allo show in quanto ne è stato il produttore esecutivo e nel 2013 è diventata la prima serie distribuita online a ricevere tante nomination agli Emmy Awards, precisamente 33, di cui una vinta dallo stesso Spacey come miglior attore.
7) Helena Bonham Carter
Quando Helena Bonham Carter entrò nel cast di The Crown nel ruolo della principessa Margaret non ci potevamo credere. E non perché il casting non fosse perfetto, ma perché l'attrice è da sempre l'icona di un certo tipo di cinema: da Fight Club a La sposa cadavere, da Sweeney Todd ad Alice in the Wonderland fino all'indimenticabile Bellatrix Lestrange del franchise Harry Potter, la Bonham Carter è la musa del cinema più eccentrico e gotico. Tuttavia, bisogna sottolineare che è un'attrice più poliedrica di quel che sembra: ha ottenuto due nomination agli Oscar per due film molto diversi, Le ali dell'amore nel 1997 e Il discorso del re nel 2010, oltre che il 1° posto nella lista delle più grandi attrici britanniche di tutti i tempi.
8) Jane Fonda
Una lista del genere sarebbe sicuramente stata incompleta senza la grandissima Jane Fonda che, prima di atterrare nella divertente Grace and Frankie, era già un mostro sacro assoluto del cinema. Vincitrice di due premi Oscar: uno per Una squillo per l'ispettore Klute nel 1972 e un altro per Tornando a casa nel 1979, la Fonda ha ottenuto anche il Leone d'Oro alla Carriera nel 2017. È impossibile elencare tutti i film a cui ha preso parte; basti sapere che è lei la famosa Barbarella del film omonimo, divenuto un cult degli anni '70. Con Grace e Frankie non ha fatto altro che confermare una carriera lunghissima costellata di successi.
9) Maggie Smith
Altro pezzo di storia del cinema britannico e mondiale, Maggie Smith ottenne un Oscar nel 1970 per La strana voglia di Jean e un altro nel 1979 per California Suite, facendo di lei una delle poche attrici nella storia ad aver ottenuto un Oscar in entrambe le categorie femminili. Da allora ha recitato un gran numero di ruoli iconici: tutti ricordiamo la dolcissima Wendy di Hook e la Madre Superiora in Sister Act. Soprattutto la ricordiamo di recente come la fantastica Minerva McGranitt del franchise Harry Potter. Nella sua carriera ha ottenuto altre quattro candidature agli Oscar e numerosissimi riconoscimenti per il ruolo di Violet in Downton Abbey.
10) Jude Law
Ultimo ma non per importanza, chiudiamo con Jude Law. Nonostante sia il più giovane in classifica, non ha nulla da invidiare per longevità e successo di carriera. Candidato due volte agli Oscar, nel 2000 per Il Talento di Mr. Ripley e nel 2004 per Ritorno a Cold Mountain, ha ottenuto numerose candidature ai Golden Globe e ai Tony Awards per il suo impegno teatrale. Ha interpretato alcuni ruoli iconici, come il Dottor Watson nella saga di Sherlock Holmes e Albus Silente da giovane nel franchise Harry Potter. Quando fu fatto il suo nome per The Young Pope di Sorrentino, co-produzione interamente europea, non potevamo che essere in visibilio. La serie è attualmente l'unico prodotto italiano a essere mai stato candidato agli Emmy e ai Golden Globe e, pur essendo stata prodotta grazie al fondo europeo di sviluppo regionale dell'UE, è diventato uno dei più grandi successi mondiali.