2) Andrew Lincoln – THE WALKING DEAD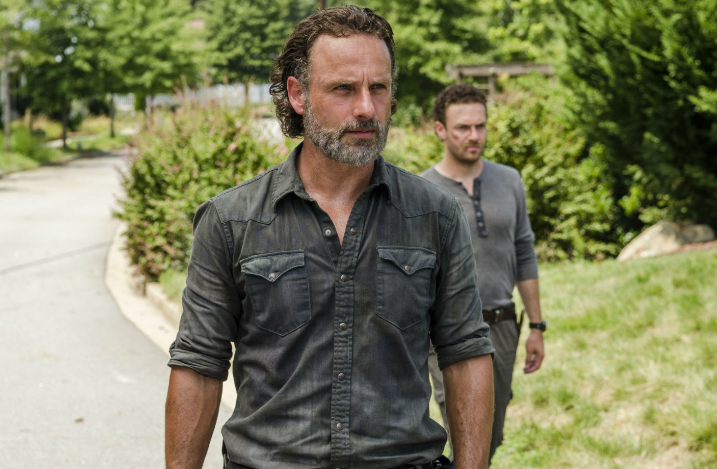 Può anche averci detto addio, ma Rick Grimes resterà sempre nei nostri cuori. Fin dalla primissima puntata di The Walking Dead, Andrew Lincoln è riuscito a calarsi nei panni del padre e del leader con straordinaria maestria, senza mai cedere o perdere un minimo di quella passione che l'ha contraddistinto dal primo momento. Il percorso di Rick è difficile, doloroso e pieno di ostacoli. Le morti delle persone a lui più care scavano un solco profondo troppo spesso riempito da una rabbia cieca che fa tentennare il suo cuore buono.
Nell'arco delle stagioni di The Walking Dead, abbiamo assistito a numerosi cambi di look. Capelli cortissimi, barba più o meno lunga, ma anche capelli lunghi e riccioluti che hanno fatto battere il cuore a numerose donzelle a casa. Il nostro Lincoln sa come rendere anche un ricciolo sudato e sporco di sangue di zombie incredibilmente sensuale.