3) Santa Clarita Diet è il prequel di The Walking Dead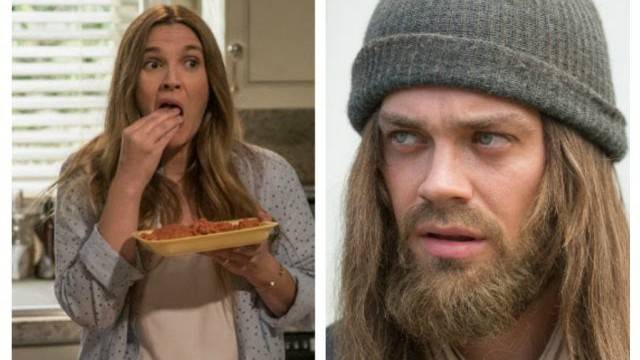 Santa Clarita Diet è stata purtroppo cancellata (leggi qui per saperne di più) e quindi non sapremo mai se questo fan ci aveva visto giusto nel credere che questo show fosse il prequel della famosa serie sull'apocalisse zombie. Ma come aveva legato i due show? Nella serie tv targata Netflix la protagonista Sheila, interpretata da Drew Barrymore, prende un virus misterioso e dopo qualche fastidio allo stomaco comincia ad avvertire un desiderio irrefrenabile di mangiare carne umana. Suo marito, dopo aver fatto alcune ricerche, scopre che sua moglie è affetta da un morbo di origine serba.
E se fosse stato proprio questo virus ad aver dato origine all'apocalisse zombie di The Walking Dead? Si è chiesto proprio questo il fan che ha ipotizzato che Sheila non fosse l'unica ad essere stata colpita da questo misterioso virus e che altri ne fossero affetti. All'inizio costoro sarebbero riusciti a confondersi con i civili mangiando solo un po' di carne umana, ma col tempo le cose sarebbero cambiate. Il virus, combinandosi con altri batteri ,avrebbe trasformato questi esseri umani in zombie. E voi che pensavate che Fear The Walking Dead vi avrebbe spiegato l'origine dell'apocalisse, quando la risposta era in Santa Clarita Diet. La teoria ha anche un certo senso, ma nella comedy di Netflix non hanno mai lasciato intendere che questo virus potesse trasformare le persone in non-morti. Quindi questa resta una congettura senza fondamento e frutto di una grande fantasia!