Steven Moffat è uno sceneggiatore e produttore televisivo britannico noto sopratutto per aver ideato le serie televisive Press Gang, Joking Apart, Chalk, Coupling, Sherlock e per aver sceneggiato diversi episodi di Doctor Who, di cui è diventato produttore e showrunner a partire dalla quarta stagione.
Per quanto riguarda Sherlock, Moffat e il collega Mark Gratiss, che nello show interpreta anche il coprotagonista Mycroft Holmes, hanno tranquillizzato i fan parlando dell'intenzione di realizzare una quinta stagione.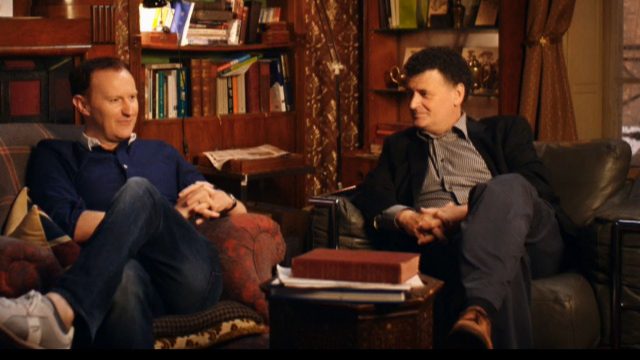 Nessuno di noi ha mai davvero chiuso la porta a Sherlock. Diciamo sempre le stesse cose e ogni volta vengono interpretate in modo differente. Non abbiamo un piano immediato, ma non resterei sorpreso, dato l'entusiasmo collettivo generato, se lo facessimo nuovamente. Quando? Non lo so. Credo forse sia giunto il momento di prenderci una pausa più lunga.
Questa pausa più lunga si pensa possa durare fino al 2020. La dolce consolazione per un vero addicted è che la motivazione risiede nel fatto che i due showrunner stanno lavorando alla nuova Serie BBC Dracula.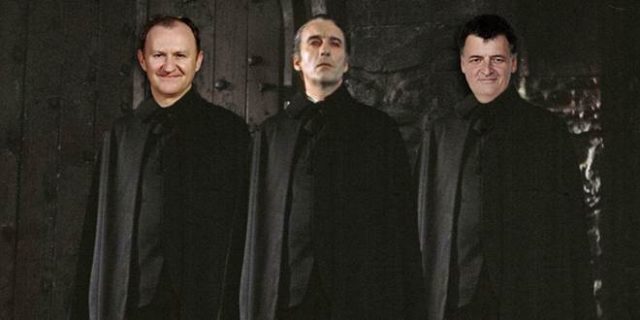 Cosa sappiamo di Dracula?
Sembrerebbe che Moffat stia reinventando la storia in modo Sherlock-y. Ma non esattamente nello stesso modo.
 Non lo stiamo modernizzando o altro, ma stiamo facendo una versione differente di Dracula, sì.
La storia verrà raccontata in tre parti con episodi da 90 minuti ciascuno e sarà basata sul classico romanzo del 1897 di Bram Stoker in cui il sanguinario Conte si sposta dalla Transilvania all'Inghilterra.
Non sappiamo chi ci sarà nel cast, anche se Gratiss ha dichiarato che gli piacerebbe ricoprire il ruolo di Renfield, il detenuto di un manicomio che si nutre di creature viventi nella convinzione di ottenere forza vitale. Anche in questo caso però sembrerebbe che l'attesa non sia breve. Si parla infatti di alcuni anni.
Ma, per chi proprio non ce la fa ad aspettare, sappiate che è in arrivo una Serie Tv in cui Steven Moffat tornerà a raccontarci viaggi nel tempo.
L'HBO gli ha infatti affidato le redini per la produzione di una prima stagione di The Time Traveler's Wife. Si tratta di un adattamento televisivo del romanzo di Audrey Niffenegger: La moglie dell'uomo che viaggiava nel tempo. Lo stesso che nel 2009 ha ispirato la pellicola cinematografica di Robert Schwentke: Un amore all'improvviso con Eric Bana e Rachel McAdams.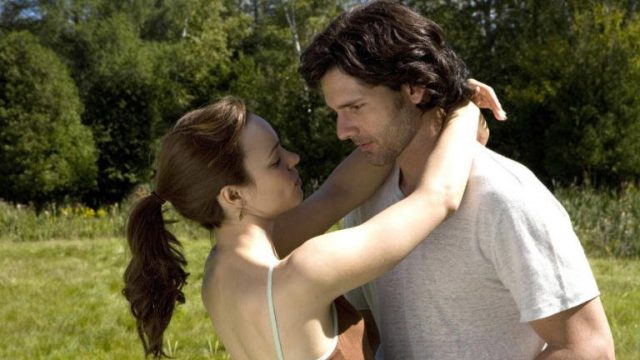 The Time Traveler's Wife è una storia d'amore contornata di magia. I protagonisti sono Clare e Henry. Il loro matrimonio deve passare tra le difficoltà dalla malattia genetica di lui che lo fa viaggiare involontariamente nel tempo quando vive periodi di forte stress. È incapace di controllare il momento della partenza, il luogo di arrivo e la durata del viaggio.
Moffat scriverà la sceneggiatura e sarà produttore esecutivo della Serie Tv insieme a Sue Vertue e Brian Minchin, ma per lui non si tratta di una novità. Aveva già utilizzato suddetto romanzo come fonte di ispirazione per un episodio di Doctor Who, in quanto grande fan di questa storia d'amore.
Ho letto "La moglie dell'uomo che viaggiava nel tempo" di Audrey Niffenegger molti anni fa e me ne sono innamorato. In effetti, ho scritto un episodio di Doctor Who intitolato Finestre nel tempo proprio come conseguenza di questa lettura.
L'emittente americana HBO è entusiasta di aver affidato questo progetto a Moffat e, insieme a noi, non vede l'ora di avere davanti agli occhi il frutto del lavoro dello sceneggiatore.
Casey Bloys, presidente della programmazione, ha infatti commentato:
Siamo entusiasti di collaborare con Steven Moffat, Hartswood e Warner Bros Television per realizzare "The Time Traveler's Wife". La passione di Steven è evidente in ogni progetto da lui scritto e siamo certi che il suo amore e il suo rispetto per questo romanzo affascinante e strutturato la renderà una Serie Tv HBO d'eccellenza.
Non sappiamo quanto dovremo aspettare per questi progetti ma, come si suol dire, ne vedremo delle belle!