Lontani sono i tempi in cui le serie tv si rinnovavano ogni sei mesi e potevamo spararci una ventina di episodi spalmati con cura nell'arco della settimana. Certo, si viveva sempre con l'angoscia dell'attesa dell'episodio successivo, disagio che la voracità del binge watching sembra aver sopperito. O forse no?  Le piattaforme streaming ci hanno dato troppa fiducia, mettendoci nelle mani un'intera stagione così, in un colpo solo. E il libero arbitrio sarà anche il dono più caro fatto all'uomo, ma sappiamo che gestirlo è una bella gatta da pelare. Tant'è che non lo controlliamo affatto.
Ingurgitiamo episodio dopo episodio nell'arco di uno, due giorni finché non ci pentiamo amaramente guardando i titoli di coda scorrere: "E adesso, che c***o guardo?".
A ben vedere, però, la colpa non è tutta di noi bulimici divoratori di serie tv. Né di Netflix & co., nonostante incoraggino la nostra cattiva condotta. I tempi di attesa tra una stagione e l'altra si sono dilatati nel corso degli anni per una serie di motivi che vanno oltre il metodo di fruizione. Infatti, le piattaforme streaming non sono le uniche colpevoli nel gestire con tempi biblici le produzioni seriali. Anche, e soprattutto, i network televisivi devono mettersi una mano sulla coscienza a tal proposito. Ma la domanda rimane: perché lo fanno?

Perché la televisione non è più solo televisione.
A prescindere dalla comparsa sul Web dei sistemi di streaming (a pagamento e non), le modalità di produzione di una serie tv sono notevolmente cambiate. Non solo per quanto riguarda strategie di marketing e sfruttamenti pubblicitari dei network (salvadanaio a cui pare stia pensando di attingere anche Netflix). Ma per una questione di forma: la qualità. Per decadi la televisione è stata additata come il male supremo, titolo che spetta a qualsiasi media moderno in avvento, venendo bistrattata. Da qualche anno a questa parte, però, la tv si è scollata da dosso questa etichetta svilente. E lo ha fatto investendo tutto ciò che aveva. A cominciare da registi e direttori della fotografia, ad esempio.
Combinare cinema e serialità: l'intuizione geniale.
Fino a non molto tempo fa, il cinema poteva vantare un ruolo di maggior rilevanza in ambito audiovisivo rispetto alla televisione. La sala cinematografica era più ambita rispetto al salotto di casa. Ora, invece, la serie tv ha sbaragliato il film rimescolando attributi e connotati. Una serie non è più solo un agglomerato di episodi più o meno coerenti narrativamente parlando, ma una forma d'arte. Come è possibile? Semplice: ha adottato il linguaggio cinematografico. Gli autori televisivi si sono resi conto che l'affezione degli spettatori non sarebbe più bastata per contrastare e spiccare tra l'immensa offerta di serie tv. Serviva una svolta.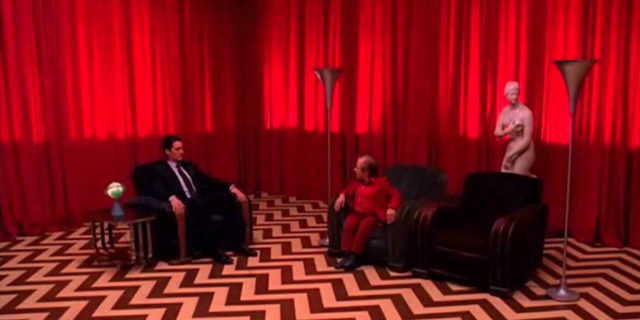 A tal proposito, un primo tentativo fu Twin Peaks negli anni Novanta, fase in cui il cinema già cominciava a dare segni di cedimento. Nientemeno che David Lynch fece quindi irruzione nelle case senza chiedere permesso e mise le sue visioni metafisiche e psichedeliche (seppur smussate) alla portata di tutti. La serie fu un capostipite nel suo genere, ma il periodo e le risorse economiche non permisero al fenomeno di attecchire.
In tempi maturi, invece, con un investimento di capitali spropositato e rischioso, la televisione ha puntato in alto proponendo agli spettatori serie come Game of Thrones o Westworld. 
Stiamo parlando di veri e propri colossal, prodotti elaboratissimi e curati nei minimi dettagli da esperti del cinema che non lasciano nulla al caso. Date le numerose location e i teatri di posa da gestire contemporaneamente, le ambientazioni storiche (reali o di fantasia che siano) diversificate e  le narrazioni con infinite sottotrame, non c'è da stupirsi se il tempo di produzione si espande sempre più. Inoltre, dobbiamo ammetterlo a noi stessi: siamo ormai così abituati a vedere serie di qualità che gli autori sono in qualche modo costretti ad alzare a ogni stagione l'asticella. Basti pensare all'ondata di delusione nei confronti del secondo capitolo di True Detective, reo di non essere stato all'altezza del primo. Critiche forzate e ingiuste, dal momento in cui rimane uno dei migliori prodotti realizzati da un network.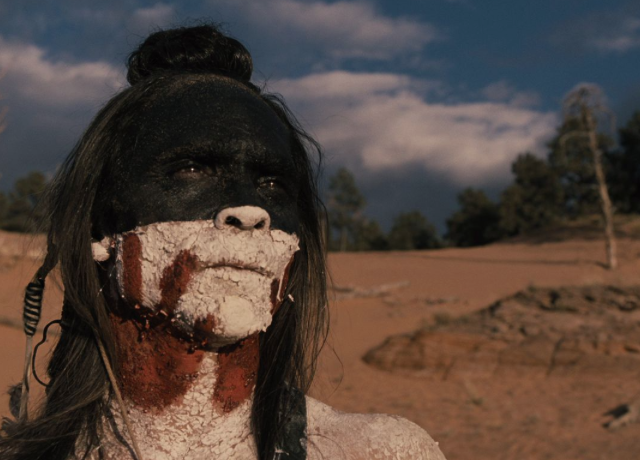 Oltre a questo veritiero ma romanticissimo aspetto, ne segue un altro più tecnico e pragmatico: le strategie di messa in onda. O in streaming. Prevedere le uscite e i rating delle serie concorrenti al fine di stipulare la propria programmazione, che non vada ad essere snobbata in favore di altri prodotti, è una delle questioni per cui l'attesa si rende difficilmente sopportabile. Ma questo è un concetto che alla televisione è stato sempre chiaro e caro. Fino a che non sono arrivate le piattaforme streaming a scombinare le regole e infine dettarle. Incastrare palinsesti e cataloghi, specie se ricchi, è un lavoro che richiede precisione e un'abilità che sfiora la veggenza. Motivo per cui gli intoppi come blocchi e posticipazioni sono sempre dietro l'angolo.
Ma siamo sicuri che i rating alla fine, contino davvero? Pensiamoci: produrre serie tv di un certo livello comporta una spesa astronomica, che non permette fallimento. In un qual senso, dunque, un prodotto di successo è tale poiché predestinato ad avere un seguito fervente, che non si limiti al mero passatempo. Gli autori sanno quali corde toccare affinché la loro serie diventi cult. E sanno anche come prolungare nel tempo il ciclo vitale del prodotto. Avete per caso notato come, nell'ultima stagione di Stranger Things, un paio di episodi non apportino nulla di succoso al proseguimento della trama? Non sono puntate di svolta, e nemmeno di transizione. Sono dilatazioni fine a se stesse, ma con uno scopo: allungare il brodo. Non sarà lodevole, ma è innegabilmente fruttuoso. Se siete affezionati di Game of Thrones, avrete di sicuro notato quanto quest'ultima sia terribilmente esperta in tale stratagemma. Ma questo è un lusso che solo le serie di culto possono permettersi, poiché godono della cieca devozione dei loro spettatori. E una tale fedeltà viene sfruttata dai network e dalla piattaforme per incrementare il guadagno. Come? Spremendo fino all'ultima goccia una narrazione che potrebbe esaurirsi in pochi capitoli. Le stagioni, invece, vengono raddoppiate, e così anche la vita stessa del fenomeno seriale. Ed ecco che la televisione si assicura una copertura spesso decennale. Il tutto appoggiandosi a una sola serie, il cui introito è certo e cospicuo. Quelle vecchie volpi degli autori tv, eh?
Quindi, se da un lato possiamo godere di serie tv di altissima qualità e che non ci facciano rimpiangere il biglietto del cinema, allo stesso tempo dobbiamo fare un bel respiro e aspettare. Aspettare parecchio, quindi non trattenete il fiato nell'attesa. Ma del resto, gatta frettolosa fa i gattini ciechi.