Non sempre il bene ripaga, neanche nelle Serie Tv. E se, nonostante il fascino del male, non tutti i personaggi negativi vengono sempre apprezzati dagli spettatori, neanche le figure più buoniste riescono a salvarsi dalla gogna pubblica. Che la loro colpa sia predicare bene ma razzolare male, o che si rivelino soltanto delle lagnose palle al piede, far parte dei buoni non significa automaticamente l'approvazione del fandom, anzi.
Ecco i 7 personaggi buonisti più odiosi nella storia delle Serie Tv
1) Wes Gibbins (How To Get Away With A Murder)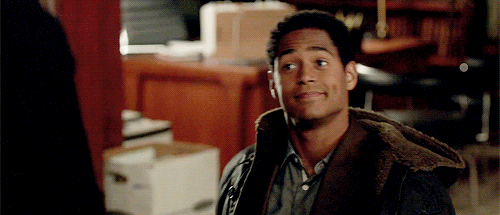 A inaugurare la nostra lista non poteva certo mancare il meno amato dei Keating Five. Direttamente dalle sottane di Annalise ecco arrivare Wes Gibbins. In quanti non hanno provato, anche solo per pochi secondi, astio nei suoi confronti?
I motivi per cui proprio non riusciamo a farcelo andare giù (nonostante il nostro amore per questa Serie Tv) sono tutti riconducibili al suo falso buonismo. Perché è facile fare i grossi quando si è il cocco della prof (che tra l'altro lo preferisce più per i sensi di colpa nei suoi confronti che per simpatia). Ancor meno è risultare credibili quando si fa i moralisti e si è i primi a essersi sporcati le mani. Trascinando il resto del gruppo nel fango, per di più.
Sinceramente non so scegliere se ciò che più non sopporto sia il guardare il mondo dall'alto della propria ostentata e falsa santità; o il continuare a comportarsi come se fosse estraneo agli affari loschi in cui è fin troppo invischiato, non risparmiandosi di sputare sempre su tutti e su tutto. Insomma, assolutamente odioso.