3) L'incesto di Cersei e Jaime (Game of Thrones)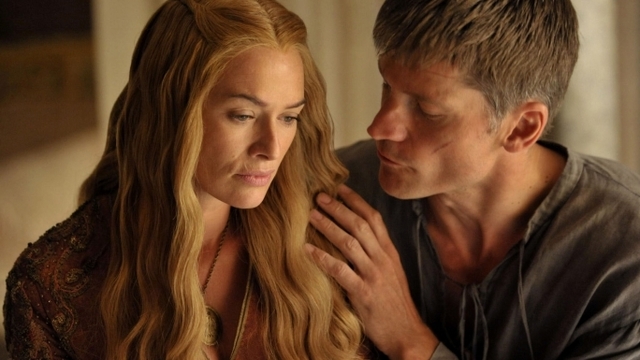 Segreti e bugie sono gli ingredienti principali all'interno di ogni corte, nel mondo fantasy come nel mondo reale. Se qualcosa viene svelato quando non deve, o esce allo scoperto troppo presto, può provocare disastri di portata epica, di cui le guerre altro non sono che una piccolissima parte di tutto l'insieme. È questo, in realtà, il concetto alla base di Game of Thrones.
Nella prima stagione della Serie Tv siamo introdotti subito, alla fine della prima puntata, al più grande segreto nascosto dalla famiglia Lannister: i due fratelli gemelli, Cersei e Jaime, si amano e si dedicano all'incesto. Ci vorrà una stagione intera perché ciò venga scoperto, e solo più avanti nel tempo tutto verrà rivelato senza dubbi per nessuno.
La domanda però è: ci saremmo potuti evitare i conflitti nati da questa scoperta, se fosse venuta fuori subito per tutti? Se si fosse messo tutto in chiaro, Ned Stark non sarebbe morto… Forse.