6) Sons of Anarchy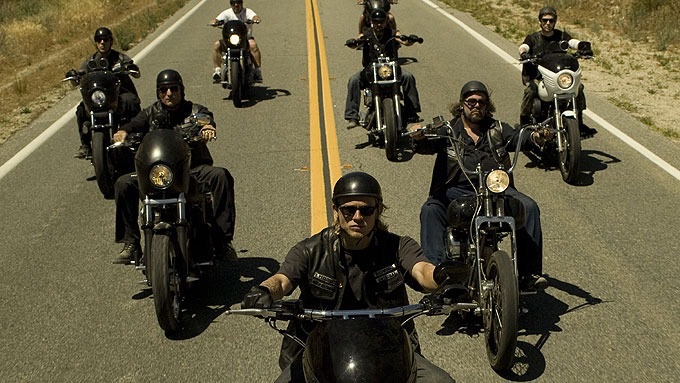 Famiglia, illegalità e volontà di riscatto: un Peaky Blinders su due ruote.
Sons of Anarchy non è una passeggiata, vi afferra i sentimenti, li attacca al paraurti della motocicletta e vi trascina in un turbinio di emozioni fortissime. Sons of Anarchy è uno stile di vita, non è un semplice show. Non esalta solo i vizi della vita, non è solo una Serie Tv con i motociclisti fighi, è molto di più. Siete pronti a montare in sella?
I Sons of Anarchy sono una nota banda di motociclisti della California, impegnati nella lotta a quell'illegalità che non favorisce i propri "affari". Fungono da copertura l'autorimessa e la produzione di film per adulti, mentre gli introiti maggiori vengono dalla vendita illegale di armi. Clay è il presidente: un tipo all'antica, violento e conciso, che condivide con il personaggio di Thomas Shelby l'ambizione iniziale di espandere i propri profitti per la famiglia.
Tutto il contrario del giovane vice, Jax, il quale vuole cambiare la via intrapresa dalla gang, seguendo i consigli che il padre gli ha lasciato in un diario prima di morire. Con questo personaggio, Thomas ha in comune molto, prima tra tutto la volontà di tornare a fare affari nella legalità. I destini di entrambi seguono quasi i binari di un treno, ma le circostanze che li circondano sono diverse e particolari per ognuno di loro. Tanto da scardinare i buoni propositi facendoli deragliare in qualcosa di inaspettato.