Negli ultimi anni la televisione ha riscoperto il fascino delle produzioni antologiche, ovvero quelle serie tv che di stagione in stagione (a volte anche da un episodio all'altro) cambiano trama, ambientazione e personaggi. Questo tipo di format era molto forte negli anni Novanta quando The Twilight Zone e Alfred Hitchcock Presents erano tra gli show più seguiti e apprezzati dal pubblico. Le puntate erano un concentrato di suspense, mistero e intrigo, spesso i fatti rimanevano inspiegabili e per questo motivo catturavano ancor di più l'attenzione degli avidi spettatori.
L'idea di uno show antologico si è rifatta viva grazie a Ryan Murphy che con il suo American Horror Story ha riportato in auge il format. Ogni stagione presenta una storia diversa e lo stesso cast (con alcune variazioni) va a interpretare differenti ruoli di anno in anno. Una piccola rivoluzione che ha aperto la porta al ritorno delle produzioni antologiche. Persino The Twilight Zone è stato rispolverato e infuso di nuova vita.
Una serie tv antologica presenta numerosi vantaggi sia dal punto di vista del fruitore sia da quello dello scrittore. Per il pubblico diventa difficile annoiarsi, quando si incomincia ad abituarsi a personaggi e storie ecco che si deve ricominciare tutto da capo, per lo scrittore, invece, diventa più facile raccontare una storia senza perdersi strada facendo. Una serie antologica diventa quasi un film per struttura e narrazione, più intensa rispetto a una lunga produzione seriale. Le serie tv antologiche più famose e a noi contemporanee sono American Horror Story, American Crime Story, True Detective, Black Mirror e Fargo. Nell'articolo di oggi vogliamo lasciare spazio a produzioni meno famose ma altrettanto valide e di qualità che molto spesso vengono messe in ombra dalle ben più famose "sorelle".
Ecco quindi 5 serie tv antologiche poco famose che dovreste assolutamente recuperare!
1) AMERICAN CRIME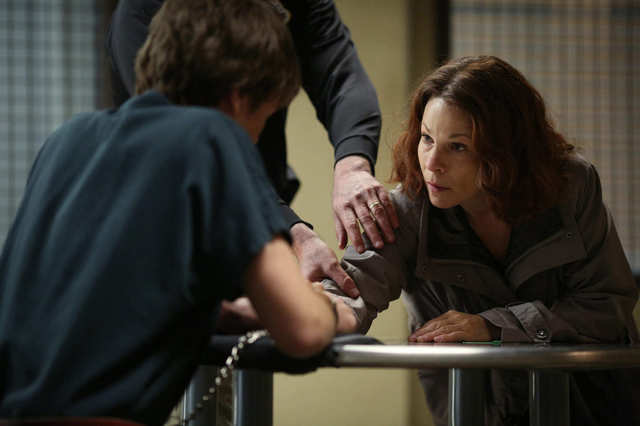 Tra le serie tv antologiche che meriterebbero maggiore attenzione bisogna annoverare sicuramente American Crime. La serie di ABC, premiata agli Emmy, non è famosa quanto dovrebbe e viene magari scambiata per la più nota American Crime Story. Lo show affronta ogni stagione un crimine diverso e si concentra soprattutto sull'aspetto emotivo e sociale. Ambientate ai giorni nostri, le stagioni si occupano di temi molto importanti come il razzismo, il bullismo e le terribile conseguenze che possono derivare da questi due mali.
Contrariamente a una serie tv come True Detective, American Crime non perde mai il contatto con la realtà, tenendo salda la presa su temi caldi e presenti che (purtroppo) fanno parte della nostra quotidianità. Brillantemente recitato e diretto, American Crime è una serie tv antologica che fa riflettere molto.