Il successo meritato di Black Mirror ha nuovamente alimentato l'interesse attorno alla fantascienza e al modello delle Serie antologiche. Amazon Prime ha immediatamente colto l'opportunità di cavalcare l'onda e ci ha presentato Philip Dick's Electric Dreams. Una Serie da dieci episodi ispirati ai geniali racconti di Philip K. Dick. Ovviamente non scopriamo certo oggi questo genere all'interno delle Serie Tv. Soprattutto la tradizione britannica nel genere è ampia e variegata basti pensare alla pluridecennale persistenza di Doctor Who. Non deve sorprenderci nemmeno la fonte ispiratrice (e didascalicamente dichiarata) della sceneggiatura. Infatti Philip K. Dick è il più saccheggiato autore di fantascienza che grande e piccolo schermo abbiano mai avuto. Basti pensare che Electric Dreams è la quarta Serie Tv tratta dalle opere di Dick, dopo Total Recall 2070, The Man in the High Castle e Minority Report. Tralasciando la moltitudine di pellicole che devono tutto o quasi ai suoi lavori.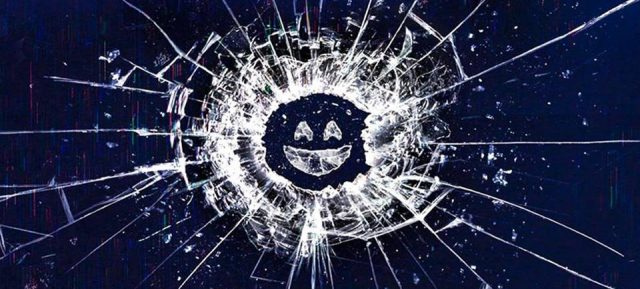 Fa parte della nostra natura umana l'utilizzo del confronto come metodo conoscitivo. Riscontriamo questo effetto a ogni nuova Serie Tv che ci apprestiamo a vedere. A ogni nuova stagione e a ogni singolo episodio. Confrontiamo tra loro le puntate e le confrontiamo con quelle di altre Serie. Facciamo confronti con le opere originali, tendenzialmente libri, ma anche film o corti. Risulta quindi naturale, almeno in un primo momento, il parallelo con Black Mirror. Ma quanto è corretto questo raffronto? Indubbiamente ci sono dei fortissimi punti in comune: la modalità antologica degli episodi, i temi trattati, le atmosfere. Sotto questi aspetti il risultato è impietoso. Black Mirror è stata la novità, già per questo parte con un ampio margine. In aggiunta la realizzazione di Electric Dreams è spesso abbozzata rispetto all'idea di partenza senza riuscire con continuità a sviscerare l'intero nocciolo della questione.
Allora perché guardare Philip Dick's Electric Dreams?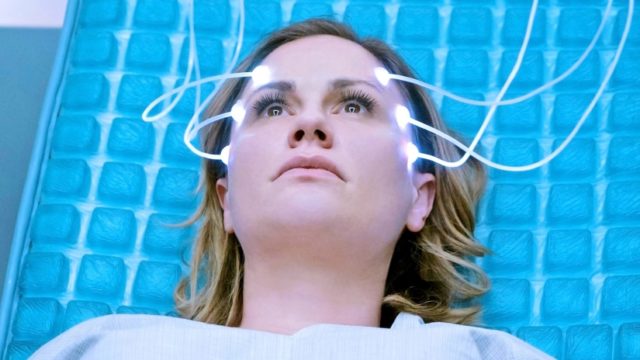 Perché sono le differenze che rendono rilevante questa Serie. In Philip Dick's Electric Dreams si dà più spazio alle ossessioni umane. Domande come: Cosa ci rende umani? Oppure Cos'è la realtà? La paranoia? Ancora vediamo ripresi temi cari alla fantascienza classica: il timore verso un'autorità centralizzata che subordina il concetto stesso di umanità, distopici futuri dove gli errori dell'Uomo sono destinati a perpetuarsi ed echeggiare nello spazio e nel tempo. Una visione disperata e tetra del futuro. Tendenzialmente sconsolante.
Tutto questo non è sempre realizzato allo stesso livello. Episodi funzionano meglio di altri. La cifra narrativa e stilistica strizza più l'occhio allo spettatore e alla autoreferenzialità che non approfondire le potenzialità espresse. Eppure tutto questo, involontariamente, avvicina la Serie agli originali testi di Dick. Ormai infatti viene considerato universalmente uno scrittore straordinario (e a ragione, ovviamente), ma fin dai suoi esordi, e tuttora ciclicamente la critica alla sua scrittura non manca. La prosa di Dick non riscuote unanimi consensi. Più di una volta è stato messe in discussione il valore del suo essere scrittore. Ciò che mai viene messo in discussione, però, sono le sue idee. Raramente gli adattamenti dei suoi libri seguono la trama, che siano sul piccolo o sul grande schermo.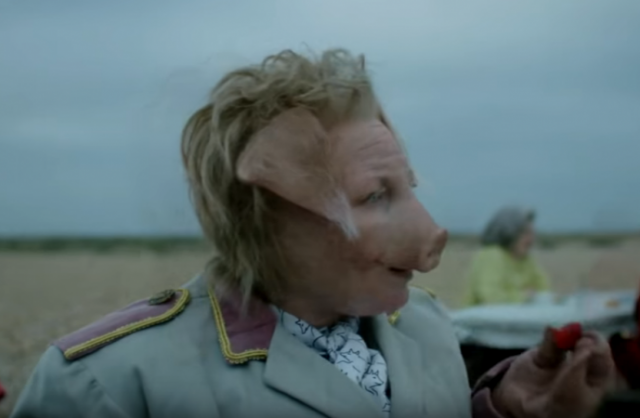 Nel caso di Philip Dick's Electric Dreams invece finalmente abbiamo una Serie che, pur con tutti i suoi limiti, rispecchia fedelmente l'opera letteraria. Ricalca non solo la poetica dello stile di Dick ma riesce a esprimerlo con la medesima leggerezza. Questo non vuol dire che sia pedissequa nella trama, ma lo è nelle intenzioni, il che è forse più importante. Se riuscissimo a guardarla con lo spirito critico che rinuncia al confronto con Black Mirror, ma si sofferma sul valore in sé, forse riusciremmo a coglierne maggiormente l'intrinseca validità.