Adattamento del creepy pasta dello stesso nome scritto da Brian Alan Russel, "No-End House" è la seconda stagione della Serie Tv antologica Channel Zero di cui tra pochissimo arriverà la terza stagione.
Dal creatore Nick Antosca è descritta come un "incubo suburbano", il che è assolutamente veritiero. La storia ruota attorno a una casa stregata, con sei stanze tutte diverse tra loro che i protagonisti si trovano. The No-End House è un'apparente installazione pop-art che si rivela in realtà essere una malefica forza pronta a capovolgere in maniera spaventosa il mondo dei ragazzi, e il twist finale vale la visione. Protagonista della storia è Margot, che soffre ancora per la morte del padre (interpretato da un sempre eccelso e per questo sottovalutato John Carroll Lynch) avvenuta un anno fa, la decisione di accompagnare alcuni suoi amici nella casa per tentare di sfuggire alla realtà e al dolore si rivela però essere una scelta più che infelice.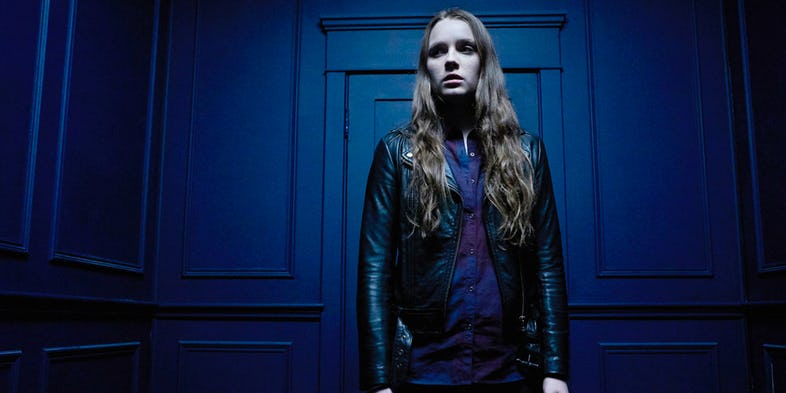 Come già per Candle Cove, anche No-End House eccelle nel creare un'atmosfera inquietante e tesa per ben sei ore. Channel Zero d'altronde non è una Serie Tv che punta sul gore o su scene di paura fini a se stessa che servono solo a far saltare lo spettatore sulla sedia, se state quindi cercando questo tipo di horror non è detto che Channel Zero sia adatta a voi. Per quelli invece che sono interessati a una Serie Tv dalla'ambivalenza costante, che intimorisce lo spettatore e gli lascia dentro un sentimento di inquietudine anche tempo dopo la visione, ecco allora troverete tutto questo in No-End House.
Merito anche della regia di Steven Piet, diverse sequenze potrebbero ricordare Alfred Hitchcock o l'horror It Follows. L'uso della macchina da presa invita lo spettatore a mostrare attenzione, a rimanere sveglio e cogliere ogni minimo dettaglio, dato che non sai mai con esattezza quale personaggio o ambientazione cambierà improvvisamente. La prima puntata è un'ora di puro horror televisivo, come non se ne trova in altre Serie Tv. Ogni stanza è più spaventosa della precedente, la casa permette alle persone di andarsene in ogni momento e questo crea una bella tensione tra il voler scappare via e scoprire cosa c'è oltre.
Channel Zero: The No-End House è anche incredibilmente potente per quanto riguarda il sound design, che coinvolge lo spettatore a un livello più profondo. L'udito si fonde con la vista dando vita a un'esperienza molto più coinvolgente rispetto alla prima stagione che svela le proprie carte puntata dopo puntata senza annoiare e spaventando a morte. Le paure nello show sono solide, e mentre non raggiungono le vette della premiere assolutamente terrificante, ci sono sicuramente diversi momenti di puro terrore lungo la strada. Il modo in cui la relazione tra Margot e il proprio padre è esplorata e come soprattutto la Casa manipola questo rapporto, sono il vero pilastro della stagione.
Ci sono molti momenti disturbanti e strani di episodio in episodio. 
Entrare nella No-End House è una decisione terribile da parte dei protagonisti, ma rompendo la quarta parete è la scelta migliore per tutti coloro che non pensano che le Serie Tv facciano abbastanza paura. Per questo non vediamo l'ora che arrivi la terza stagione!