Spesso si tende a pensare erroneamente che, per realizzare una buona serie tv, occorrano parecchie stagioni. In realtà non esiste una regola univoca. Alcuni sceneggiatori riescono a sviluppare una trama in pochi episodi, inserendo vari elementi innovativi. Ne sono un esempio Star Trek, Twin Peaks e altre serie tv da 3 stagioni al massimo, che sono riuscite a imporsi nel mercato televisivo e a influenzarne il futuro.
I motivi che rendono vincente una serie tv da 2 o 3 stagioni sono diversi. Qualche volta il successo arriva all'improvviso, ma in altri casi tutto il percorso viene studiato in anticipo, in fase di scrittura. Inoltre può capitare che si debba far fronte a cancellazioni improvvise, alla mancanza di disponibilità economica oppure alla perdita di componenti essenziali del cast.
Nonostante esistano moltissime serie tv famose composte da parecchie stagioni, queste 10 sono la dimostrazione che si può entrare nella storia televisiva anche in breve tempo.
1) Narcos
Chris Brancato, Carlo Bernard e Doug Miro hanno sfruttato una caratteristica che affascina molti spettatori: la storia vera. Narcos racconta i meccanismi dei cartelli della droga colombiani e lo fa ricostruendone fedelmente le ambientazioni. Chi guarda gli episodi di questa serie da 3 stagioni si trova immerso completamente nell'epoca storica di Pablo Escobar e dei suoi successori. Inoltre, la scelta di mantenere alcune scene in spagnolo senza doppiarle dona un tocco realistico non indifferente.
L'insieme di questi espedienti ha reso Narcos una serie tv vincente fin dall'inizio.
2) Lie to Me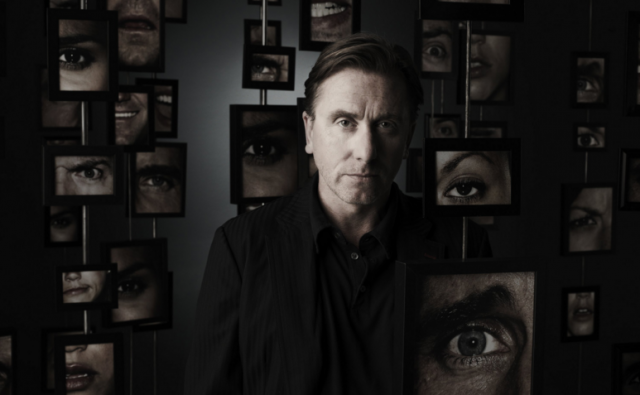 In questo caso si tratta di una serie tv da 3 stagioni che si è consegnata alla storia nonostante abbia subito una cancellazione improvvisa.
Il mondo del crime affascina da sempre il pubblico, ma Cal Lightman non è un investigatore come gli altri. Così come quella di Pablo Escobar, anche la storia di questo protagonista si basa su una storia vera, benché non la ripercorra fedelmente. Il personaggio principale di Lie to Me è un esperto del linguaggio del corpo. Lo studioso utilizza le micro-espressioni facciali per smascherare le menzogne e trovare i colpevoli di vari crimini. Questa professione si basa sugli studi dello psicologo Paul Ekman e sul suo libro I volti della menzogna.
In ogni episodio di Lie to Me vengono analizzate varie emozioni con esempi reali, come i discorsi dei personaggi politici o di alcuni vip. Tutto questo ha chiaramente incuriosito il pubblico e ha diffuso l'interesse per la serie in numerosi Paesi.
3) Star Trek
Spazio: ultima frontiera. Eccovi i viaggi dell'astronave Enterprise durante la sua missione quinquennale, diretta all'esplorazione di nuovi mondi, alla ricerca di altre forme di vita e di civiltà, fino ad arrivare laddove nessun uomo è mai giunto prima.
Poche serie tv da 3 stagioni hanno avuto l'impatto mediatico che si può attribuire a Star Trek. Gene Roddenberry ha creato un mondo fantascientifico che è diventato lentamente un cult. Negli anni '60 era difficile avere un budget sufficiente per finanziare gli effetti speciali. Eppure gli sceneggiatori sono stati in grado di anticipare, con la loro fantasia e il loro ingegno, la creazione di strumenti tecnologici che oggi utilizziamo ogni giorno.
Dalla serie tv originale di Star Trek ne sono derivate altre, insieme ad alcune pellicole cinematografiche. Il fascino di questo prodotto innovativo della NBC colpisce anche le serie tv recenti, come The Big Bang Theory e Black Mirror, in cui sono presenti vari omaggi.
4) Hannibal
Nessuna bestia è più selvaggia dell'uomo quando, a un'indole rabbiosa, si aggiunge il potere.
Sempre più serie tv cercano di esplorare le menti oscure e contorte dei peggiori criminali, compresa Hannibal. Il thriller basato sui romanzi di Thomas Harris esplora gli aspetti più intimi del rapporto tra lo psichiatra Hannibal Lecter e il suo paziente, il profiler Will Graham. L'agente dell'FBI è stato affidato alle cure dello specialista per aiutarlo a gestire le implicazioni psicologiche del suo lavoro. Ma la terapia diviene ben presto qualcosa di più profondo.
La serie tv ideata da Bryan Fuller è attualmente composta da 3 stagioni ma Mads Mikkelsen, che ha interpretato il protagonista, ha dichiarato che il cast sarebbe disposto a lavorare ancora sul set di Hannibal.
5) Romanzo Criminale
A differenza delle altre serie tv citate, Romanzo Criminale è composta soltanto da 2 stagioni. Eppure, la serie tv sulla banda della Magliana è entrata nella storia della televisione e ha fatto da apripista a Gomorra e a Suburra.
Il Libanese e i suoi compagni hanno portato sullo schermo la malavita romana in un modo tanto crudo quanto emozionante. Il successo di Romanzo Criminale deriva proprio dallo stile romanzato, che riesce a far entrare nel cuore degli spettatori vari personaggi spregevoli. Il tutto è condito da un'atmosfera anni '70, con protagonisti volutamente coatti, ma che esprimono tutto l'amore per la loro terra: Roma.
A tratti, il grande successo di Romanzo Criminale è ancora complicato da gestire per Francesco Montanari e Vinicio Marchioni. I due attori hanno dichiarato di faticare a togliersi di dosso le etichette del Libanese e del Freddo. È un rischio da considerare, quando si fa un lavoro eccellente.
6) Penny Dreadful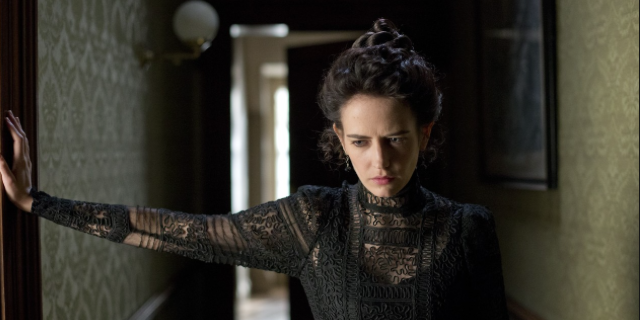 Dracula: Questo nostro mondo ci ignora e ci condanna all'oblio, Vanessa. Distoglie lo sguardo da noi, inorridito. E perché poi? Perché siamo diversi e spregevoli e straordinari. Non siamo forse creature sole nel cuore della notte? Il pipistrello, la volpe, il ratto, lo scorpione, le creature perfette. E che nessuno ama.
John Logan ha espresso tutta la sua ammirazione per la letteratura ottocentesca nella scrittura di Penny Dreadful. L'ideatore ha usato personaggi famosi come Dorian Gray e Frankenstein, non solo per citare i suoi autori preferiti, ma anche per sfruttarne il potenziale. Per 3 stagioni, Eva Green e gli altri attori hanno cercato di mostrare il lato mostruoso ed emotivo dei loro personaggi per metterne in risalto l'umanità. E ci sono riusciti benissimo.
7) The Leftovers
Qualcuno l'ha paragonata a Lost, per la presenza dello stesso ideatore e per le tematiche affrontate, ma The Leftovers non ha voluto correre il rischio di prolungare la storia oltre la terza stagione ed è entrata comunque nella storia della tv. Il dramma basato sul romanzo di Tom Perrotta non è per tutti. Questa serie tv da 3 stagioni è un'analisi profonda e complicata del proprio Io.
Tutto comincia 3 anni dopo la scomparsa di alcuni individui. Il 2% della popolazione mondiale svanisce nel nulla, senza una spiegazione, nello stesso istante. L'impronta di Damon Lindelof si riconosce nel percorso che fa l'altra parte della popolazione per gestire e superare la perdita di parenti, amici e amori. Le domande che si pongono i protagonisti sono le stesse che si insinuano nella mente dello spettatore, che interroga sé stesso durante la visione di The Leftovers.
8) Relic Hunter
Sulle orme di Xena – Principessa guerriera, i creatori di Relic Hunter hanno voluto cavalcare l'onda e ideare un'altra serie tv con una protagonista forte, indipendente, a tratti un po' rude, ma con una sensualità marcata. Tutte queste caratteristiche fanno di Sydney Fox l'archeologa più famosa in televisione dal 1999 al 2002.
Quasi tutte le puntate di Relic Hunter seguivano lo stesso schema: la professoressa di storia antica veniva contattata per trovare una preziosa reliquia e doveva lottare contro i suoi nemici, che volevano rubarla. Sydney era sempre accompagnata dal suo fedele e impacciato assistente Nigel, che aggiungeva un tocco comico alle scene.
Spesso gli archeologi sono visti come topi da biblioteca, ma Relic Hunter ha cercato di rappresentare le avventure immaginarie connesse alla loro professione, in stile Indiana Jones.
9) Twin Peaks
Alcune delle serie tv da 3 stagioni che abbiamo citato sono state influenzate da Twin Peaks. Il thriller di David Lynch e Mark Frost ha rivoluzionato il mondo della televisione, tanto da spingere la critica a separare la storia della serialità in due epoche: prima e dopo Twin Peaks.
Dopo le 2 stagioni andate in onda dal 1990 al 1991, è stato prodotto un revival, che si basa sul libro Le vite segrete di Twin Peaks. Gli episodi sono stati distribuiti nel 2017 e narrano le vicende di Dale Cooper e di altri personaggi della serie originale dopo la fine della seconda stagione.
Tutte le 9 serie tv di questa lista si sono consegnate alla storia in maniera diversa e hanno dimostrato che sono sufficienti poche stagioni (3 al massimo) per imporsi nel mercato televisivo. Basta saper gestire al meglio le risorse disponibili.