A quanto pare, per quanto riguarda il mondo delle serie tv, sarà il 2021 il terreno di gioco su cui si sfideranno le grandi emittenti e le migliori piattaforme, a colpi di prodotti eccellenti e nomi titolati. Amazon Prime Video, Netflix e HBO sono le più rodate in termini di competitività seriale, avendo avuto modo di collaudare le loro potenzialità negli ultimi fruttuosi anni televisivi. Tuttavia, non dobbiamo sottovalutare la concorrenza, specialmente quella partita a gas aperto di Disney+ ed Apple Tv.
Quest'anno infatti consumeremo per bene le sedute dei nostri divani a causa di tutte le imperdibili produzioni che usciranno nel corso di questi prossimi mesi, alcune vittime di una spasmodica attesa e di cui parliamo da anni ormai, come il prequel de Il Signore degli Anelli o il reboot di celebri teen drama 2.0.
Siete curiosi? Bene, allora non perdiamoci in convenevoli e iniziamo subito a elencare le 10 serie tv più attese del 2021.
1. Shadow and Bone
Esce il 26 aprile sul catalogo di Netflix la trasposizione televisiva del best seller di Leigh Bardugo. La piattaforma di streaming si gioca una nuova carta fantasy dopo i recenti successi di Fate: The Winx Saga e The Witcher.
I primi otto episodi dello show sono stati affidati alle sapienti mani di Eric Heisserer e Shawn Levy, già showrunner di uno dei successi più clamorosi della piattaforma, Stranger Things. La storia commissionata da Netflix si concentrerà sul Grishaverse e sulle avventure di Alina, la protagonista, che scopre di possedere un raro e sorprendente potere che muoverà i destini degli altri personaggi della storia, diventando l'arma di punta più ambita per gli eserciti che si contenderanno il dominio del potere.
Perfetto per tutti gli amanti delle storie dove un'orfana umile e determinata è destinata a cambiare le sorti di un mondo sconvolto da guerre intestine a colpi di magia e prese di coscienza.
Per tutti quelli che temono di annoiarsi, incappando nella solita storia di magica predestinazione, si lascino invogliare almeno dalla presenza di Ben Barnes, alla guida di un gruppo di giovani attori prossimi alla fama. Almeno l'occhio non verrà deluso di sicuro.
2. Loki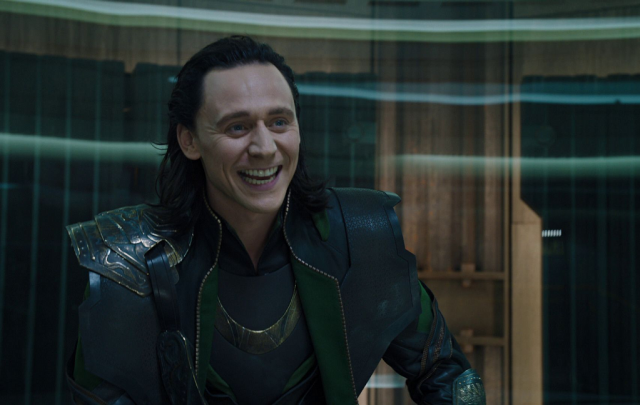 Finalmente anche il farabutto più amato dell'universo Marvel si prende uno spazio tutto per sé nello sconfinato panorama seriale.
Debutta l'11 giugno su Disney+ la prima stagione dedicata al fratello mefistofelico di Thor e promette di macinare gli stessi successi della sua collega Wanda Maximoff. Della trama si sa pochissimo ma questo fa parte delle strategie della Disney per accattivarsi ancora di più l'attenzione del grande pubblico.
Quel poco che sappiamo è che la serie avrà inizio dal momento in cui il Dio dell'inganno mette le mani sul Tesseract, rubandolo. Creandosi di conseguenza una sua linea temporale che sfrutterà per viaggiare nel tempo, cercando di cambiare degli eventi della storia umana mentre la Time Variance Authority cercherà di impedirglielo.
La serie creata da Michael Waldron sarà composta da 6 episodi e oltre all'amatissimo Tom Hiddleston vedrà anche la partecipazione di un'altra star, Owen Wilson.
3. Gossip Girl
Il reboot della celebre serie sull'èlite adolescenziale di Manhattan arriva su HBO Max quest'estate. In molti sono in attesa di sapere in che modo i protagonisti originali del celebre teen drama verranno inseriti all'interno del reboot, sempre ambientato tra i corridoi della Constance Billard School. Quello che sappiamo di certo sul cast originale è che Kristen Bell sarà nuovamente la voce narrante di Gossip Girl, e che i personaggi originali verranno citati spesso all'interno dei nuovi episodi, così da consolidare il legame tra i due show.
Joshua Safran, showrunner di entrambe le serie, ha risposto ad alcune domande in merito alla trama, paragonando la struttura dei suoi due show a quella dell'universo della Marvel. Specificando che il reboot di Gossip Girl non riprenderà dalle gesta interrotte di Dan, Serena e Blair, ma che guarderà allo stesso periodo narrativo semplicemente da una prospettiva differente.
4. Mare of Easttown
Anche la formidabile Kate Winslet torna al mondo sempre più ambito delle miniserie televisive. Dopo Mildred Pierce, il Premio Oscar vestirà i panni di Mare Sheehan, investigatrice in una piccola cittadina di provincia intenta a risolvere un brutale omicidio mentre tiene insieme i pezzi della sua vita.
La serie HBO ha assoldato, per quello che sarà uno dei prodotti più visti di questo 2021, la Winslet nei panni della tormentata protagonista ma anche un'altra amatissima conoscenza del panorama seriale, ossia Evan Peters.
5. Nine Perfect Strangers
I fan di Big Little Lies non potranno che gioire di questa nuova collaborazione tra la super star australiana e Liane Moriarty, l'autrice dietro al best seller da cui è tratto lo show sulle cinque madri bugiarde di Monterey.
Anche Nove Perfetti Sconosciuti è stato scritto dall'autrice e Hulu ne ha realizzato una miniserie che verrà rilasciata nel corso dei prossimi mesi. La storia raccontata è quella di Masha (la Kidman) e del suo centro benessere dove nove perfetti sconosciuti si ritroveranno con lo scopo di rimettere in sesto le loro vite e le loro menti. Accanto alla diva troveremo Melissa McCarthy così come Luke Evans, Samara Weaving e Bobby Cannavale, nei panni di alcuni dei nove sconosciuti della clinica.
Inutile dire quanto sia alto l'hype per questa produzione, specialmente perché ormai la Kidman è diventata una vera e propria garanzia di successo quando si parla di serie tv, come nel caso di Big Little Lies e The Undoing.
6. The Wheel of Time
La trasposizione del best seller di Robert Jordan è sicuramente una delle più attese di quest'anno, dal momento che si parla di questo progetto ormai da anni. Amazon Prime Video se ne è aggiudicata i diritti e quindi spetterà a lei sbalordirci con le avventure raccontate nella saga de La Ruota del Tempo.
La trama, per chi non la conoscesse, si muove attorno alla carismatica figura di Moiraine, membro di un organizzazione di sole donne che in questo universo magico le vuole come uniche posseditrici delle capacità magiche che regolano gli universi. La ruota del tempo di cui si parla nel libro è quella che accoglie le ere dell'uomo, suddivise in raggi, e che vedono l'eterna lotta tra bene e male avere luogo anche su questo terreno di gioco.
Rosamund Pike è stata scelta per prestare il volto alla protagonista e siamo sicuri che non deluderà le aspettative.
7. The Book of Boba Fett
L'appuntamento è a dicembre 2021 con il continuo della saga disneyana che si allaccia al'universo di Star Wars. Sempre a dicembre 2021 sappiamo che uscirà la terza stagione di The Mandalorian e insieme ad essa potremmo scoprire che cosa hanno combinato Boba Fett e Fennec dopo aver preso possesso del palazzo di Jabba The Hutt.
La serie sarà prodotta da Dave Filoni, Jon Favreau e Robert Rodriguez e vedrà schierati gli attori che già abbiamo conosciuto nelle prime due stagioni della saga del Mandaloriano: Temuera Morrison e Ming-Na Wen nei panni dei protagonisti. Sulla partecipazione di Pedro Pascal e gli altri eroi di The Mandalorian non ci sono ancora conferme ma solo moltissime indiscrezioni .
8. Inventing Anna
Shonda Rhimes torna su Netflix e, dopo l'incredibile successo della sua Bridgerton, lascia temporaneamente stare corsetti e pettegolezzi ottocenteschi per tornare ai giorni nostri e alle tinte crime.
Inventing Anna cavalca i nostri tempi e racconta del caso di cronaca del 2018 riguardante Anna Sorokin, divenuta famosa come Anna Delvey, che a solo 27 anni si è cimentata in una super frode fingendosi una ricca ereditiera e alleggerendo parecchi portafogli milionari. Shonda ha annusato il potenziale della storia e ne ha acquistato i diritti e ora lo show è in produzione.
Nei panni di Anna vedremo l'astro nascente Julia Garner, apprezzatissima in Ozark e Modern Love.
Non abbiamo alcun dubbio che il connubio Shondaland e Netflix partorirà l'ennesimo successo di ascolti a cui la Rhimes ci ha abituato da quindici anni a questa parte, regalandoci una delle serie tv che verrà più vista nel 2021.
9. Il Signore degli Anelli
Ennesimo colpaccio di Amazon Prime Video che si è aggiudicata la trasposizione della saga pluripremiata tratta dai libri di Tolkien e che promette di tenerci incollati ai nostri schermi. L'obiettivo della piattaforma è quella di poter equiparare il successo ottenuto dalla HBO con Game of Thrones, offrendo ai fan una nuova serie epica della stessa portata mediatica.
La trama tratterà avvenimenti accaduti migliaia di anni prima le avventure seguite in Lo Hobbit e avrà luogo nella Seconda Era della storia della Terra di Mezzo. Un'epoca di pace che vedrà un manipolo di personaggi accingersi ad affrontare la nascita del male e l'ascesa al potere del temibile Sauron.
Lo show targato Amazon uscirà presumibilmente a fine anno ma, causa rallentamenti nella produzione per via della pandemia, potrebbe rischiare di uscire anche nei primi mesi del 2022. Sappiamo già però che la piattaforma punta talmente su questo prodotto da aver già anticipato che saranno prodotte cinque stagioni e che usciranno a un anno di distanza una dall'altra.
10. Anna
Uscirà il 23 aprile Anna, la serie tratta dal libro di Niccolò Ammaniti che in questo caso si occupa anche della regia. È del 2015 il romanzo del celebre scrittore che è stato capace, in tempi non sospetti, di partorire una storia che oggi ci sembra spaventosamente attuale.
In un futuro distopico l'Anna del titolo è una ragazzina sopravvissuta a una pandemia causata da un virus che uccide prevalentemente gli anziani. Costretta a relazionarsi alle persone intorno a sé evitando le più consuete manifestazioni d'affetto, Anna attraverserà un territorio abbandonato per poter ritrovare il fratello perduto.
La produzione della serie è affidata a Sky e verrà rilasciata su tutti i canali streaming della piattaforma e sarà composta da sei episodi.