Brutte, sporche e cattive. Scene al limite dell'insopportabile, che fino a qualche anno fa sarebbe stato davvero impensabile vedere in una Serie Tv. Ma i tempi cambiano e il popolo vuole il sangue. Lo dicevano i Romani e avevano ragione, visto che queste scene rivoltanti e disturbanti non smettiamo mai di riguardarle. C'è di tutto: violenza, perversione, litri di fluidi. Ma soprattutto, in alcuni casi, c'è l'inaspettato. Non ci saremmo mai immaginati che la storia andasse in quella direzione. Questo le ha rese dei veri capolavori.
1) Red Wedding (Game of thrones)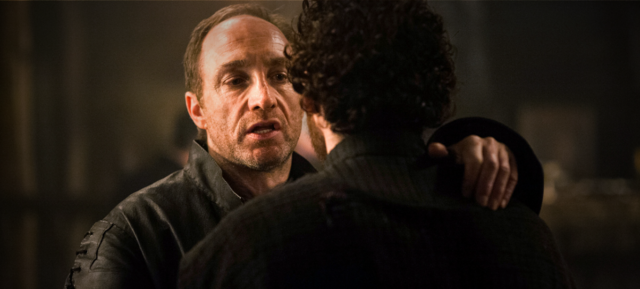 Game of Thones ci ha abituati al peggio del peggio ma al Red Wedding non eravamo per niente preparati. Robb Stark, geniale stratega e personaggio senza ombre, sembrava il candidato a protagonista numero uno. La sua novella moglie, Talisa, era una povera anima innocente. La madre di lui, Catelyn Stark, un personaggio forte e interessante. Vanno al matrimonio da quel vecchio diavolo di Walder Frey… solo che lui si è alleato con i Lannister e li uccide tutti in modo violento. La scena si chiude con Catelyn che viene sgozzata dopo che hanno ammazzato il figlio davanti ai suoi occhi.