Inutile negarlo: Netflix domina il panorama seriale in lungo e largo già da qualche anno e il suo primato non sembra destinato a scemare. Le ragioni di questo successo sono radicate nel tempo e saranno oggetto di trattazione preliminare in questo breve approfondimento.
Presupposto fondamentale per la comprensione del dominio della nota piattaforma di streaming sta infatti nell'analisi delle cause della sua affermazione.
La fortuna di Netflix si associa a partire dal 2011 alla diffusione in maniera esponenziale del fenomeno del binge-watching ovvero della visione ininterrotta di una grande quantità di episodi di una Serie televisiva. La possibilità di avere a disposizione tutti gli episodi diviene a quel punto per gli utenti un'attrattiva irresistibile per divorare intere stagioni nell'arco di svariate ore. La piattaforma on demand garantisce fin da quel momento un numero incredibile di Serie Tv sempre disponibili al pubblico. Il fallimento dei servizi di noleggio dvd (Blockbuster su tutti) traccia irrimediabilmente la via e apre al successo.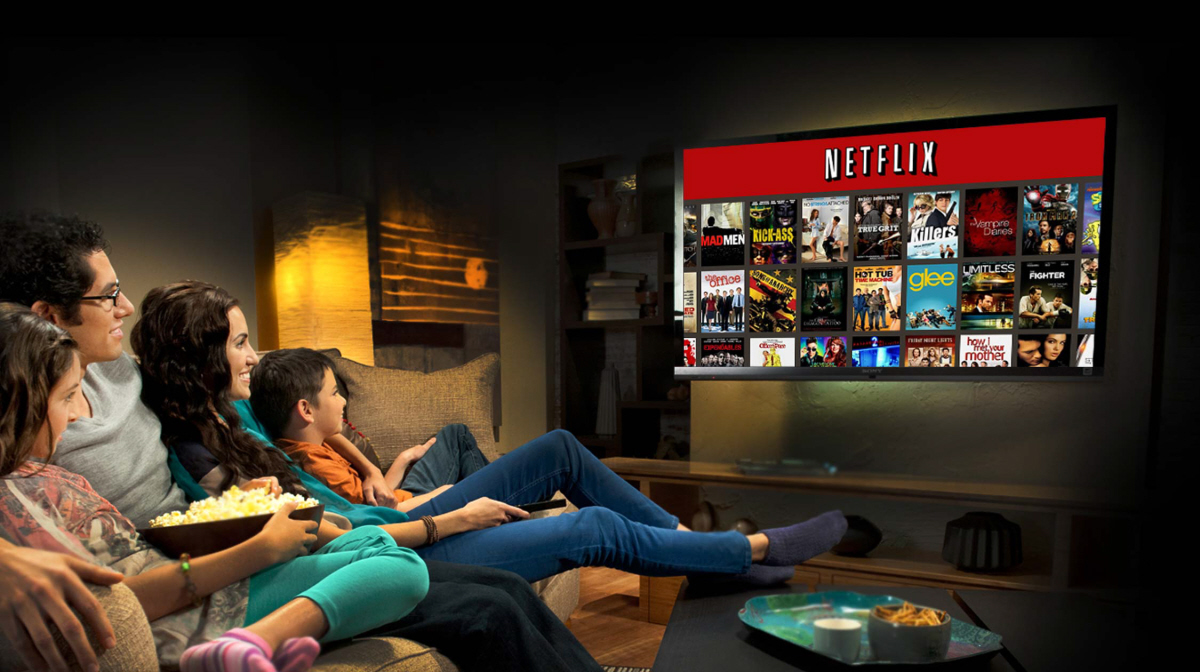 Gli abbonamenti si moltiplicano. Armata di spirito pionieristico e solide basi finanziarie, inizia quasi contestualmente la produzione di Serie "Original Netflix" trovando immediato e duraturo successo con House of Cards. La distribuzione settimanale degli episodi è solo il passo preliminare. A breve distanza iniziano anche i rilasci globali. È questa l'ulteriore svolta che segna il passo: si spalancano le porte a un nuovo modo di intendere la Serie Tv. Spesso costituita da un numero limitato di episodi (una decina) per stagione l'opera viene a svilupparsi quasi come un film della durata di otto-dieci ore. La fortuna di questo modello è indiscussa e immediata e Stranger Things ne rappresenta forse l'esempio più fulgido.
Ma perché Netflix e non un'altra piattaforma?
La risposta va ricercata nell'enorme investimento che Netflix ha messo in campo e continua a proporre. Puntando forte sullo sviluppo del seriale e sul fallimento della cinematografia tradizionale (nelle sale), i fondatori Reed Hastings e Marc Randolph si inseriscono nel vuoto prodotto dai servizi a noleggio, garantendo senza sforzo l'immediata e illimitata disponibilità di film e Serie comodamente da casa. L'intuizione è corretta e il vantaggio sulla concorrenza decisivo. Non si crogiolano sui successi però e la ricerca ossessiva di continua innovazione e successo porta entrambi a investimenti sempre più corposi che ne stabilizzano il predominio.
Ma dobbiamo aspettarci un successo prolungato?
La risposta è sì. Perché nonostante il continuo aumento di abbonati, Netflix non smette di investire. Da stime recenti risulta che l'azienda spende più di quello che guadagna. Una follia? Non proprio, in primis perché a bilancio ha comunque la possibilità di registrare le uscite come reinvestimento usufruendo così di un "registro" in positivo, seppur di poco. In secundis perché così facendo non fa altro che accrescere il divario rispetto alla concorrenza. A ulteriore conferma che il dominio di Netflix sarà duraturo è anche l'inettitudine delle rivali, Amazon Prime su tutte.
A fronte di qualche ottimo successo, drammaticamente mal sponsorizzato (The Man in the High Castle) il leader Jeff Bezos non smette di commettere clamorosi errori. I recenti, mastodontici investimenti su illustri registi maldisposti (leggi: Woody Allen) non hanno sortito gli effetti sperati. Le Serie prodotte si sono rivelate un clamoroso buco nell'acqua. A dare il colpo di grazia anche la recente indiscrezione lanciata dal Financial Times di una possibile "sanzione" milionaria per irregolarità fiscali di Amazon.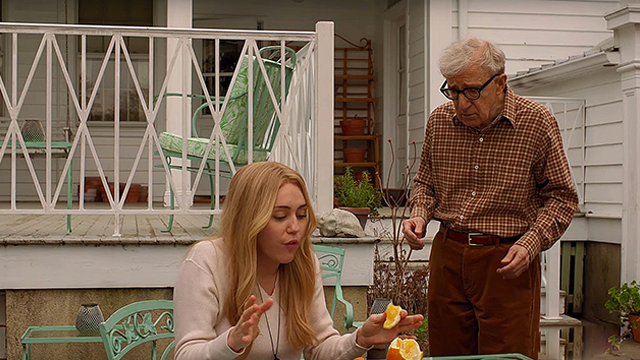 Se la concorrenza gira in tondo, Netflix procede spedito.
Le Original Netflix risultano sempre ben sponsorizzate e in grado di suscitare sempre un enorme hype mesi prima del rilascio anche a fronte di prodotti non sempre di eccelsa qualità. L'attenzione data al consumatore e ai suoi gusti è eccezionale. Il risultato sono prodotti sempre a misura del pubblico capaci di intrattenere, emozionare e coinvolgere. Di volta in volta si cavalca la tematica anni '80 (il cui rilancio ha del clamoroso), quella sentimentalista, horrorifica e avventurosa. Grande attenzione si rivolge anche alle tematiche LGBT e ai problemi giovanili. La capacità di Netflix di adeguarsi ai desideri del suo pubblico è emersa in maniera decisiva nell'acquisizione di Black Mirror nel 2016.
In un recente articolo si è messo in luce come Netflix sia riuscito a sprovincializzare il prodotto restituendogli una maggiore presa su scala globale. Per farlo si è impostato ogni episodio secondo un genere filmico ben preciso. Ora il Survival Horror (3×02, Giochi pericolosi), ora il Kitchen-Sink Thriller (3×03, Zitto e balla), i Gialli scandinavi (3×06, Odio universale) e i film anni '80 (San Junipero). I diritti LGBT poi acquistano ampio spazio nel pluripremiato San Junipero che vede l'aspetto sentimentalista a farla da padrone.
Il risultato è un prodotto, forse snaturato, ma di certo più fruibile al vasto pubblico.
L'aspetto concettuale è annacquato e si gioca tantissimo invece sul senso di straniamento, tensione, emozione e commozione. Questa stessa impostazione la ritroviamo nella stragrande maggioranza degli Original Netflix sempre attenti a configurarsi più come opere di intrattenimento che come prodotti di apprezzamento critico.
Il desiderio smodato di produrre i "cult di domani" passa attraverso una ricerca costante di sempre maggiore originalità e varietà. Possibilmente a basso costo con interpreti nuovi e iconici. Il genere sci-fi gode così di una posizione di preminenza come pure la collaborazione con la Marvel per la riproposizione sul piccolo schermo di sempre meno noti supereroi. Anche in questo caso Netflix si è dimostrata attenta a reinterpretare il genere dando una sfumatura nuova e più "oscura" alle figure tratteggiate con una grande attenzione agli aspetti psicologici.
Ma allora quando finirà il dominio Netflix?
Difficile dirlo. Quello che è certo è che a fronte delle enormi spese Netflix dovrà tirare il fiato e diminuire la sua produzione nel prossimo quinquennio. O riequilibrarla a costi più contenuti. La chiusura di Serie come Sense8 va in questa direzione. Nonostante il successo clamoroso, infatti, a conti fatti la produzione era divenuta insostenibile. La direzione tracciata è opposta e punta sulla novità contenutistica più che sulla spettacolarità delle scenografie. I fallimenti (finanziari, almeno) di Serie come Marco Polo hanno costituito un buon insegnamento. Gli stupendi scenari non hanno infatti ripagato adeguatamente. Perciò inversione di tendenza e tanti saluti agli alti budget.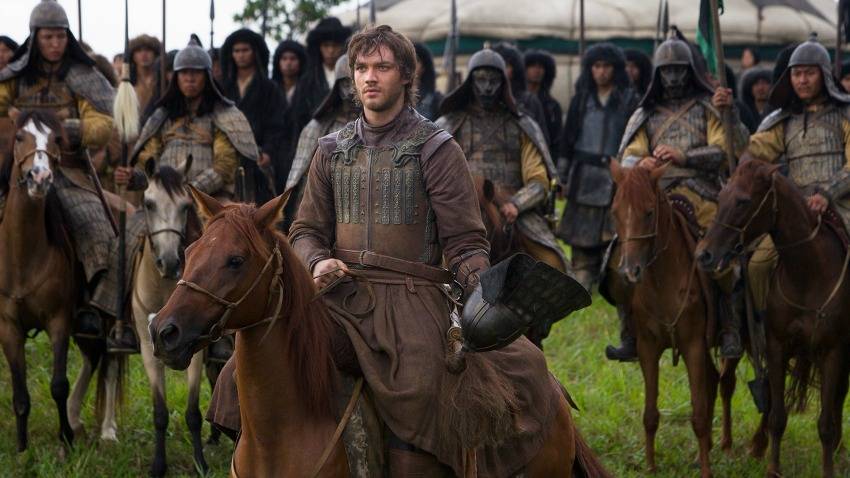 Attualmente insomma Netflix costituisce una piattaforma e soprattutto un'azienda che è stata capace (ed è in grado tuttora) di imparare dai propri errori, in continua e dinamica evoluzione e alla compulsiva ricerca dell'ennesimo successo. Una società che investe oculatamente, che garantisce al pubblico quello che si aspetta e che necessita di costi di gestione contenuti (vista la natura "virtuale"); eccezionale anche nel marketing e nella promozione dei suoi prossimi successi.
È inevitabile però che il bacino di utenza di Netflix giunga infine a saturazione.
Che cioè si verifichi una naturale e fisiologica stabilizzazione nelle iscrizioni senza ulteriori impennate. Sarà allora, in concomitanza con i minori investimenti, che la concorrenza dovrà provare a imporsi. Il continuo mutamento dei gusti del pubblico poi, rende fortemente instabile qualunque sistema consolidato. Se lo schema a rilascio globale dovesse subire una flessione di fronte al ritorno del più appassionante e "fandomico" schema settimanale (in grado di sviluppare la storia per lunghi archi temporali) Netflix potrebbe trovarsi impreparata e spiazzata. Mere supposizioni che lasciano il tempo che trovano perché allo stato attuale nulla induce anche solo lontanamente a pensare che il dominio di Netflix sia vicino al suo tramonto.