Ci sono delle serie tv che è impossibile non amare. Sono quelle che hanno fatto la storia, che non ci stanchiamo mai di vedere, che hanno cambiato le regole, per cui abbiamo finito le parole di apprezzamento. Perché non ne esistono più per descriverne la bellezza. Certo, sappiamo che non sono perfette. Niente lo è. Game of Thrones ne è stato un chiaro, chiarissimo esempio. Ma questo non ci frena nel definirle al limite della perfezione. E in tutta quella meraviglia emergono delle puntate capolavoro. Che ci hanno lasciato letteralmente i brividi addosso. I migliori episodi di quelle serie tv, anzi: di sempre.
Sono quelle puntate che rendono le serie tv delle leggende. Tutto scorre come deve andare, la parte tecnica è stupenda. Non ci sono difetti. E i punteggi che raggiungono su IMDb – enorme database acquistato da Amazon, pieno di informazioni su serie tv e altro – sono elevatissimi.
Da Lost a Breaking Bad, ecco dunque i migliori episodi delle 10 serie tv più iconiche di sempre.
1) Battle of Bastards (Game of Thrones, 6×09)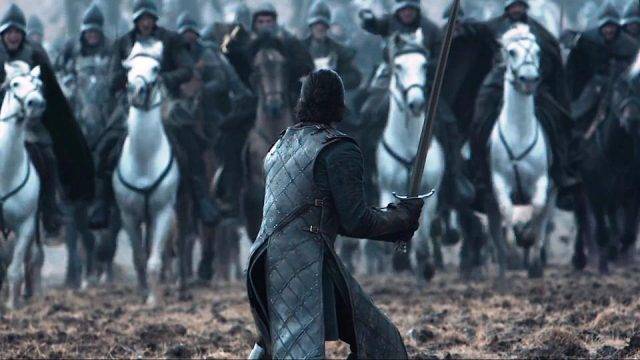 Battle of Bastards è un autentico gioiellino. Secondo IMDb è il miglior episodio di Game of Thrones, con una valutazione di 9,9 su 10 (a pari merito con The Winds of Winter, Hardhome e The Rain of Castamere). Ed è così alta perché in quella puntata c'è la battaglia meglio costruita nella storia della tv.
Come nel più classico degli scontri: bene e male si fronteggiano. Jon Snow, il nobile cavaliere, sfida Ramsay Bolton, il folle e sadico villain. Due uomini che rappresentano le facce della stessa medaglia: nati bastardi ma cresciuti e amati in modo diverso. Danno vita a un conflitto pieno di pathos, di risvolti sorprendenti e di imprevisti che si susseguono l'uno dopo l'altro. Con una coreografia pazzesca, tra corpo a corpo sanguinolenti, spade sguainate e la furia dei due Bastardi.
La fotografia riesce poi a restituire l'angoscia e la drammaticità del momento, portandoci direttamente sul campo di battaglia. Facendoci vivere lo scontro in prima persona attraverso matasse di corpi, mura umane, confusione, sudore, lacrime e sangue. Senza dimenticarci del sospiro di sollievo una volta che Sansa interviene in aiuto di un Jon ormai spacciato.