Quando iniziamo una serie tv facciamo un grande atto di fiducia. Fiducia che potrà essere ben riposta o, come nel caso de La casa de papel, non proprio. Capita spesso di cominciare una serie che sulla carta ha tutto quello che desideriamo e rimanere abbagliati dalla prima stagione. Poi, proseguendo, ci scontriamo con un'amara verità: quella storia ci ha ingannato.
Vediamo alcuni casi in cui la prima stagione ha funto da specchietto per le allodole delle successive.
1) 13 Reasons Why
Partiamo in quarta con una delle serie adolescenziali più amate degli ultimi anni. Una premessa che, considerato il pubblico di riferimento, poteva anche essere discreta (qui vi spieghiamo perché invece era già mediocre dalla prima stagione) ma che si perde. 13 Reasons Why rimane vittima di se stessa, schiacciata dalle aspettative dei fan e dalla smania di monetizzare che porta a girare altre due stagioni per il puro scopo di mandare avanti la storia a tutti i costi.
La prima stagione, che poteva rimanere unica, ci fa effettivamente sperare che la continuazione, anche se forzata, possa avere un senso. Ma la sceneggiatura scarsa, che ricorre spesso all'assurdo, i personaggi stereotipati, l'intento puramente commerciale di 13 Reasons Why ci riportano tristemente alla realtà.
2) Penny Dreadful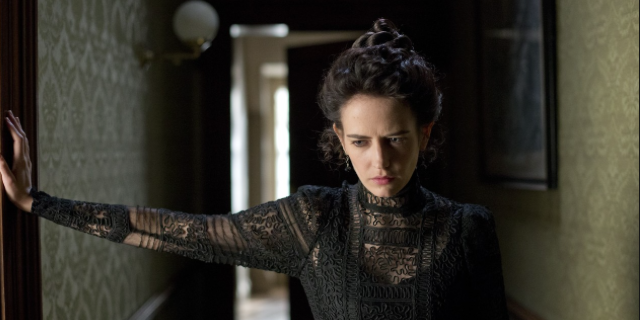 Penny Dreadful si presenta nella sua prima stagione come sontuosa, magnifica alla vista grazie alla sua ambientazione gotica e meravigliosamente interpretata da Eva Green.
E quindi, dove sta la fregatura?
Che già dalla successiva stagione Penny Dreadful inizia a mostrare segni di cedimento. La storia fatica a decollare, complice le infinite sottotrame dei tanti personaggi di contorno, non si capisce dove voglia andare a parare e la contrapposizione bene/male si tinge di melò più che di tinte dark. La terza finisce il lavoro, concludendo in fretta e furia quello che, con un po' di attenzione in più, sarebbe stato un vero gioiellino. Penny Dreadful ci inganna nella sua prima stagione illudendoci di trovarci di fronte al sogno proibito di ogni letterato: vedere i suoi eroi di carta prendere vita.
3) La casa de papel
O la ami o la odi: non ci sono mezzi termini con La casa de papel.
Ti rapisce con il suo ritmo e i suoi personaggi accattivanti oppure ti disgusta con il suo pressapochismo, la sua banalità e i suoi espedienti narrativi al limite della soap opera. Eppure, anche chi la odia non può negare che la prima stagione lasciava aspettative molto più alte della resa, al limite della sufficienza, della seconda stagione. Non parliamo poi della terza, in cui tutti i punti forti de La casa de papel vengono meno in nome di una foga narrativa mediocre e dagli espedienti narrativi inverosimili, salvata solo dalla capacità intatta di questa serie di tenerti incollato alla sedia.
La casa de papel ci fa credere che una nuova serie d'azione sia possibile: ma il ritorno alla realtà è amaro, soprattutto se la ragione è il vuoto e arido dinero.
4) Jessica Jones
Come si fa a non amare Jessica Jones, l'eroina che nessuno vorrebbe essere?
Noi la amiamo, e ve lo abbiamo dimostrato qui. Però, con tutto il bene che le si vuole, non si può andare oltre la prima stagione. La seconda si trascina in maniera stanca, riuscendo a rendere noiosa un'eroina tutto pepe, piena di problemi esistenziali, dedita al sesso occasionale e alle scazzottate. La ragione è essenzialmente una: la prima stagione di Jessica Jones aveva uno spunto narrativo forte, lo scontro psicologico con Kilgrave.
Le implicazioni sessuali e femministe rendevano il tutto estremamente attuale e immedesimante. Vedere Krysten Ritter recitare a fianco di David Tennant in stato di grazia è una gioia e insieme un patimento per la nostra eroina. Venuto meno questo pretesto, non bastano le tormentanti visioni di Jessica nella seconda per risollevare la questione.
5) The Walking Dead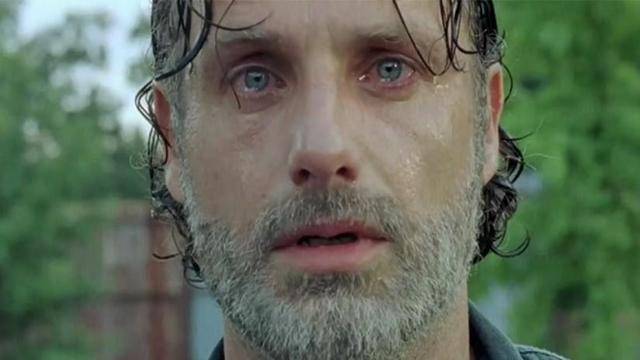 Qual è stato il momento esatto in cui The Walking Dead ha cominciato a ingannarci?
Non possiamo dirlo con certezza, ma sicuramente la prima stagione ci ha fatto venire una voglia matta di continuare, e questo è già un inganno bello e buono. Perché The Walking Dead è ormai nomen omen: un morto che cammina, che non si sa bene dove voglia andare a parare, a cui probabilmente bisogna sparare un colpo in testa per farlo smettere di soffrire.
La prima stagione allestisce la situazione nella quale si muoveranno i personaggi, li delinea, e inizia quel pattern narrativo che ormai non è più in grado di spezzare. Ovvero la continua ricerca del luogo sicuro, intervallata da scontri con i nemici e sporadiche emorragie di personaggi, causa attori demotivati. Quanto ancora potrà andare avanti The Walking Dead? Come ci insegnano gli zombie, anche all'infinito.