Ricreare atmosfera e sensazioni di una serie tv? Molti hanno tentato l'impresa attraverso gli spin-off. Rendere protagonista un personaggio che nella serie madre è secondario, però, può rivelarsi una scelta infelice. Un esempio è proprio Joey, nato dalla sitcom più celebre e amata di sempre. Fare leva e stuzzicare l'attenzione dello stesso pubblico del prodotto principale non è semplice e spesso non basta a garantirne la sopravvivenza. Altre volte, invece, il successo delle serie secondarie è imprevedibilmente positivo, basti pensare a Better Call Saul o a The Originals, così tanto amate da essere paragonati alla loro serie madre.
Ricostruire una storyline principale coerente e appassionante senza essere ripetitivi o scadere nel "già visto" e nel banale è complicato. Gli spin-off che vi presentiamo in questo articolo, purtroppo, non sono riusciti a eguagliare l'originale da cui sono state tratte finendo, nella maggior parte dei casi, nel cassetto delle serie da dimenticare.
Oltre a Joey, ecco a voi la classifica dei 10 peggiori spin-off nella storia delle serie tv.
10) The Golden Palace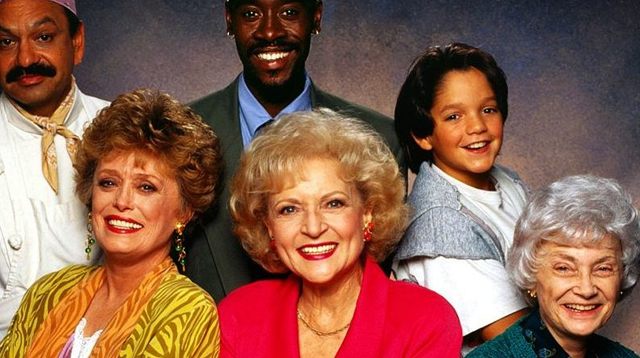 Composta da una sola stagione andata in onda tra 1992 e 1993, The Golden Palace (Cuori al Golden Palace) è lo spin-off di The Golden Girls. A causa di un deludente indice d'ascolto, la CBS è stata costretta a bloccare la produzione della seconda stagione, fino a cancellare del tutto la serie. Concepito inizialmente come un sequel, The Golden Palace si concentrava sulle protagoniste di The Golden Girls e sul loro complicato tentativo di gestire un albergo. Un primo esempio di come non sia sufficiente accalappiare il pubblico con personaggi conosciuti e amati se non si è in grado di sviluppare le loro storie nel migliore dei modi.