Se siete nati negli anni '90 è molto probabile che abbiate bene in mente chi sia Jesse Abraham Arthur McCartney. Per tutti gli altri facciamo un piccolo recap. Conosciuto dai primi anni 2000 semplicemente come Jesse McCartney, è stato uno dei più seguiti e amati cantanti del nuovo millennio. Divenuto famoso con la boy band dei Dream Street, con la quale vinse il suo primo disco di platino, ha poi avuto una sfolgorante carriera da solista.
Come solista inizia a quindici anni e a diciassette conquista il suo secondo disco di platino con il primo album Beautiful Soul che vende quasi due milioni di copie. Da quel momento, è un successo dietro l'altro. Ciò che forse non tutti sanno è che parallelamente alla carriera da cantante Jesse intraprende anche quella di attore. Oltre che di doppiatore di film d'animazione e videogiochi. Tutta la serie di Kingdom Hearts per intenderci.
Scopriamo quindi le 15 serie tv in cui possiamo trovare il poliedrico Jesse McCartney!
1. La valle dei pini (All My Children)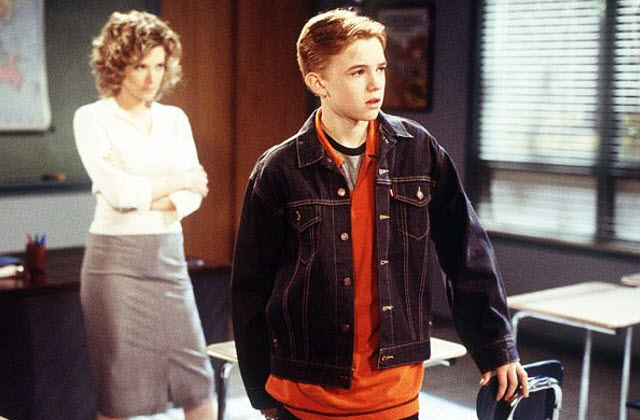 Forse non in Italia, ma negli Stati Uniti, All My Children è una vera e propria istituzione. Prodotta dalla ABC a partire dal 1970 è andata in onda fino al 2013. Nei 43 anni di messa in onda ha raggiunto il suo apice nel 1979 quando divenne la serie televisiva più seguita d'America con uno share superiore al 30%. Dal 1998 al 2001 Jesse McCartney ha interpretato Adam "JR" Chandler Jr. e è apparso in scena per 11 episodi.
2. Law & Order – I due volti della giustizia
Nel dicembre del 2000, Jesse McCartney appare nell'episodio Thin Ice (11×08 – Eccesso di rabbia) del più popolare e longevo poliziesco americano: Law & Order. In questo episodio si indaga sull'omicidio di un allenatore di una squadra collegiale di hockey su ghiaccio. Jesse interpreta lo studente Danny Driscoll. L'episodio è ispirato a un caso reale nel quale Thomas Junta, sfegatato fan di hockey, nel 2000 uccise l'arbitro Michael Costin per controversie sull'andamento di una partita.
3. The Strange Legacy of Cameron Cruz
Nel 2002 gira l'episodio pilota della serie tv The Strange Legacy of Camernon Cruz. Sarebbe stata la sua prima serie come protagonista in quanto avrebbe dovuto interpretare proprio Cameron Cruz. L'episodio però non ottiene i riscontri sperati e la serie non venne mai alla luce.