Se siete nati negli anni '90 è molto probabile che abbiate bene in mente chi sia Jesse Abraham Arthur McCartney. Per tutti gli altri facciamo un piccolo recap. Conosciuto dai primi anni 2000 semplicemente come Jesse McCartney, è stato uno dei più seguiti e amati cantanti del nuovo millennio. Divenuto famoso con la boy band dei Dream Street, con la quale vinse il suo primo disco di platino, ha poi avuto una sfolgorante carriera da solista.
Come solista inizia a quindici anni e a diciassette conquista il suo secondo disco di platino con il primo album Beautiful Soul che vende quasi due milioni di copie. Da quel momento, è un successo dietro l'altro. Ciò che forse non tutti sanno è che parallelamente alla carriera da cantante Jesse intraprende anche quella di attore. Oltre che di doppiatore di film d'animazione e videogiochi. Tutta la serie di Kingdom Hearts per intenderci.
Scopriamo quindi le 15 serie tv in cui possiamo trovare il poliedrico Jesse McCartney!
1. La valle dei pini (All My Children)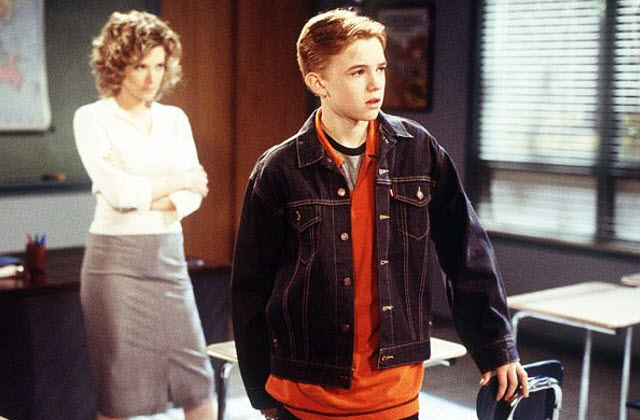 Forse non in Italia, ma negli Stati Uniti, All My Children è una vera e propria istituzione. Prodotta dalla ABC a partire dal 1970 è andata in onda fino al 2013. Nei 43 anni di messa in onda ha raggiunto il suo apice nel 1979 quando divenne la serie televisiva più seguita d'America con uno share superiore al 30%. Dal 1998 al 2001 Jesse McCartney ha interpretato Adam "JR" Chandler Jr. e è apparso in scena per 11 episodi.
2. Law & Order – I due volti della giustizia
Nel dicembre del 2000, Jesse McCartney appare nell'episodio Thin Ice (11×08 – Eccesso di rabbia) del più popolare e longevo poliziesco americano: Law & Order. In questo episodio si indaga sull'omicidio di un allenatore di una squadra collegiale di hockey su ghiaccio. Jesse interpreta lo studente Danny Driscoll. L'episodio è ispirato a un caso reale nel quale Thomas Junta, sfegatato fan di hockey, nel 2000 uccise l'arbitro Michael Costin per controversie sull'andamento di una partita.
3. The Strange Legacy of Cameron Cruz
Nel 2002 gira l'episodio pilota della serie tv The Strange Legacy of Camernon Cruz. Sarebbe stata la sua prima serie come protagonista in quanto avrebbe dovuto interpretare proprio Cameron Cruz. L'episodio però non ottiene i riscontri sperati e la serie non venne mai alla luce.
4. Le cose che amo di te (What I Like About You)
La serie è ambientata nella città di New York e racconta le vicende di due sorelle Valerie (Jennie Garth) e Holly Tyler (Amanda Bynes) e dei loro amici. La serie è costellata di comparse famose. Nel 2004, durante l'episodio The Not So Simple Life (3X03 – Musica e matrimonio), appare proprio Jesse McCartney per la prima volta nel ruolo di se stesso.
5. Summerland
Ecco il primo ruolo importante per Jesse: Bradin Westerly. Dal 2004 al 2005 è infatti tra i protagonisti di Summerland. Nella serie il suo personaggio è particolarmente complesso. Rimasto orfano insieme ai fratelli si trasferisce in California (dove appunto è ambientata la serie). Qui vive vicende travagliate che lo portano fino alla galera.
Aspetto curioso è che in Summerland, oltre a Jesse McCartney, recita anche un giovanissimo Zac Efron prima di raggiungere il successo globale con i due film High School Musical. Con questa interpretazione Jesse, nel 2005, ottiene la nomination al Teen Choice Award for Choice TV Actor Drama. La vittoria però andrà a Adam Brody per The O.C..
6. Zack e Cody al Grand Hotel (The Suite Life of Zack & Cody)
Non poteva mancare una partecipazione, precisamente nel 2005, a uno dei più seguiti prodotti Disney Channel. Nel 2005 durante l'episodio Rock Star in the House (1×17 – Rock Star al Grand Hotel) Jesse interpreta, nel ruolo di special guest star, nuovamente se stesso.
7. Hannah Montana
Nel 2007 è il turno di un'altra seguitissima produzione Disney: Hannah Montana. Anche in questo caso il cameo riporta Jesse nei panni di se stesso. L'episodio intitolato When You Wish You Were the Star  è il dodicesimo della seconda stagione. Una curiosità su questo episodio è che la trama rispecchia e omaggia il film La vita è una cosa meravigliosa del 1946 diretto da Frank Capra.
8. Law & Order – Unità vittime speciali
Di nuovo sul set di Law & Order, ma questa volta nello spin-off Special Victims Unit. Nell'episodio numero sei della decima stagione "Babes", siamo nel novembre del 2008, Jesse McCartney interpreta il giovane Max Matarazzo, il quale ha ucciso la sua fidanzata.
9. Greek – La confraternita (Greek)
Nel 2009 vediamo Jesse ancora impegnato in una serie ABC. Questa volta si tratta di Greek. Nella seconda stagione interpreta il giovane Andy. Soprannominato dal protagonista "Andylicious", è un un ex confratello di Rust e astro nascente del football. La sua amicizia con Rust va in frantumi nel momento in cui Andy sorprende l'amico mentre bacia la sua fidanzata Jordan. In questa serie, Jesse compare per 6 episodi.
10. CSI – Scena del crimine
Dopo le esperienze con Law & Orders non poteva mancare per McCartney l'esperienza in CSI della CBS. Nel 2012 lo vediamo in azione durante l'episodio Seeing Red (12×14 – Sangue) nei panni di Wes Clyborn, un poliziotto che ha ucciso quattro persone.
11. Army Wives – Conflitti del cuore (Army Wives)
Ormai ventiseienne Jesse McCartney si regala alle sue numerosissime fan nel ruolo del soldato Tim Truman nella settima stagione del drama della Lifetime Army Wives. Il personaggio di Jesse soffre di disturbo da stress post-traumatico e ha grosse difficoltà a superarlo. Per affrontare questa interpretazione, McCartney ha assistito a diverse esercitazioni, dove ha anche imparato a smontare e rimontare la pistola d'ordinanza in meno di un minuto e affrontato numerosi incontri con reduci di guerra. Nella serie compare per 10 episodi.
12.Ben and Kate
Nel 2013 compare anche in un piccolo cameo di Ben and Kate sitcom della Fox. L'episodio in questione è Ethics 101 il sedicesimo della prima stagione.
13. Young & Hungry – Cuori in cucina (Young & Hungry)
Nuovamente sulla ABC nel 2015 per un'altra sitcom di successo. Jesse questa volta interpreta Cooper Finley un hacker informatico assunto dal protagonista Josh Kaminski. Lo vediamo per sette episodi durante i quali intrattiene un'altalenante relazione con Gabi Diamond (la protagonista femminile) fino a che questa non lo lascia definitivamente per Josh.
14. Fear the Walking Dead
Jesse nel 2016 sorprende tutte le sue fan partecipando per due episodi allo spin-off della ABC Fear the Walking Dead. Lo vediamo infatti nei panni di Reed, durante la seconda stagione, come membro del gruppo de "i pirati". Gli episodi sono Blood in the Streets e Captive (2×04 e 2×05 – Strade insanguinate e Lo scambio).
15. Major Crimes
Sempre del 2016 l'ultima apparizione di Jesse McCartney in una serie tv. Compare infatti nel primo episodio della quinta stagione, Present Tense, della serie Major Crimes e, tanto per cambiare, è sospettato di omicidio. Produzione della Tnt andata in onda dal 2012 e terminata nel 2018 è uno spin-off della serie The Closer.